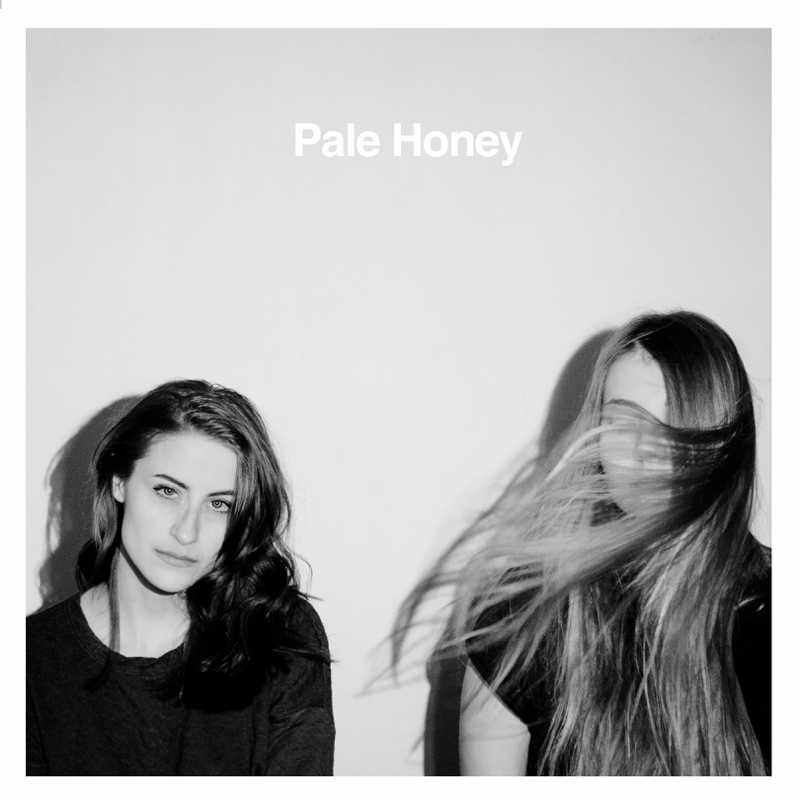 7 May 2015
One of the undeniably great things about the Internet Age is that we are exposed to music from other countries that wouldn't have ever made it to the United States before that was possible. It makes a lot of sense. Back when I was on the radio in the early nineties, you couldn't send a download of a promo, which meant someone had to pay to get a CD across the Atlantic. As a result, we missed out on a lot of great stuff. Just a few weeks ago, I reviewed an album from an unsigned Viennese punk band (Chick Quest). We just take it for granted anymore that this free flow of information makes it possible to listen to things you wouldn't have heard at all if it had been released ten years ago. Back then, I probably wouldn't have ever found Sweden's Pale Honey, and life would have been a little less enjoyable as a result.
Pale Honey are the Gothenberg-based duo of Tuva Lodmark (guitar / vocals) and Nelly Daltrey (drums), backed up by bass and keyboad/guitar. This debut self-titled album was recorded at studio Mirador in Paris and later mixed at Nacksving studio in Gothenburg with producer Anders Lagerfors. The duo have been compared to PJ Harvey, The White Stripes, and Sleater-Kinney. While I suppose those elements are all present in Pale Honey's sound, I can't help but thinking about Poe's Hello LP from 1995. What? Nobody else still rocks out to "Trigger Happy Jack" alone in the shower? Your loss. Nevertheless, Pale Honey is a much less abrasive group than the Harvey, White Stripe, and Sleater comparisons portray. With big percussion and pleasant vocal melodies, these two make a sound that is unmistakably fun and meant for shaking that ass before kicking it. There is even some guitar work production on here that is reminiscent of pop-era Strokes or Yeah Yeah Yeahs (like on the album opener "Over Your Head").
The strongest moments of this self-titled debut come when the songs have the largest dynamic between volume. The first single from the album, "Youth", pays off in spades when the quiet intro kicks into the crashing chorus. This is followed by the track "Bandolier". With a creeping guitar rhythm and more than a hint of evil-doings in the vocal performance, this is most likely where folks are hearing similarities between PJ Harvey and Pale Honey. Unsurprisingly, it is also one of the stronger moments on the record. Throughout, earworms like "Lonesome", "Fiction", and "Tease" will have you nodding and singing along in no time flat. While that may not be enough to garner the record a lot of critical praise, it's certainly enough to keep Pale Honey in your rotation for months (and possibly years) to come. This is one that makes you thankful we live in post-internet days.