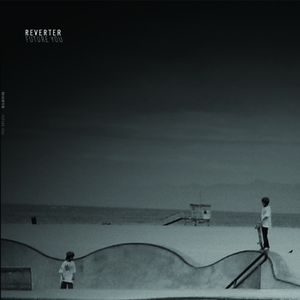 19 January 2013
A West Coast band with D.C. vibes, Vancouver's Reverter plays complex punk in a style seldom explored since Fugazi's 2001 hiatus.
Turning back the clock to pre-Internet, get-in-the-van days, the co-ed trio's first LP Future You mines post-hardcore song structures and math-rock time signatures, inverting a tired trend or two.
In lieu of Ian MacKaye gruffness or Slint spoken-word, singer-guitarists Trish Kavanaugh and Kim Glennie's vocals encompass Breeders harmonies, Sleater-Kinney dissonance, even gutsy R&B pipiness.
As with '90s Dischord riff-brokers Jawbox — clearly influential here — lead and rhythm are nebulous terms, and tonal language is clean save for occasional trebly overdrive.
Baritone guitar stands in for bass, creating stellar interplay on tracks like the seasick "Quiche" and raised-eyebrow "Slinty Dance." Barry Higginson's drumming is loose, jazzy and right-on.
With its live sound and four-to-six minute songs, Future You's uniformity seems intentional. There aren't standouts so much as different puzzle pieces, but the slow-burning title track's sweeping arpeggios and lockstep baritone counter-melodies come closest.
If Punk Planet still existed, they'd dig Reverter. If you remember that magazine — or just miss Fugazi — you probably will, too.