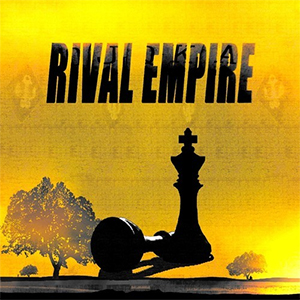 19 August 2014
Chicago synthpop duo Rival Empire began when two college friends got together and decided to make some music together. After some confused and directionless beginnings, the band soon found their way by combining the majority of their influences into one succinct sound. Releasing their debut eponymous album, Rival Empire, the group lifts bits and bobs from Phil Collins, Fleetwood Mac, and Michael Jackson to further their idea of using the sounds of the 80's to create biting social commentary for today.
Because of its synth-pop leanings, the music here sounds surprisingly dated yet strangely effective. The addition of sound bites from Ronald Reagan on "Reagan's Rancho Del Cielo" only increases this effect. Obviously, the intention was to use the history of Reagan's administration to reveal parallels in society today, but with the era-specific music supporting it, the song just sounds like a satire against Reagan only. The injection of reggae beats throughout the song, as well as the entire album, making it an even stranger affair, because few artists have attempted merging synth-pop and reggae (Orchestral Manoeuvres in the Dark's "All Wrapped Up" comes to mind) and very rarely has it ever been successful. Arguably, however, ti does work fairly well here.
Overall, the album is a stylish, calculated affair. It's almost reminiscent of Heaven 17's Penthouse and Pavement, in terms of how conceptual, slick, and organized it is. The importance of the album lies not in the lyrics but in the sounds; the polished tones satirizing the very society and lifestyle it is rallying against. It's the type of thing where the people listening and raving to it are likely the people actual being attacked and mocked by it. It's not a perfect album, but its conceptual completeness makes it sound as if it's flawless. Rival Empire is out now.
comments powered by