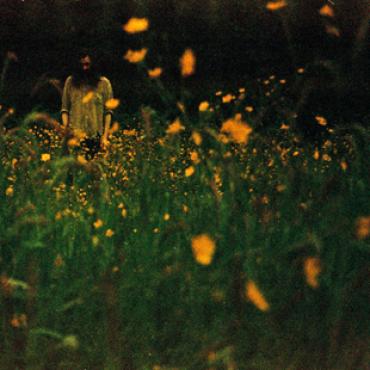 15 April 2015
The Garden, the fourth studio album from Glaswegian folk singer Robin Adams. Much of this album's content stems from a huge influence from the life and death of Vincent VanGogh. Adams notes how VanGogh's relationship with both the darkness and the light of existence were so inherently tied to his unique expressive art form, and in order for him to capture these wild energies in his work, he had to first invite them and become them, often to his physical and mental detriment, going on to say; "He was willing to put himself through that turmoil without question, regardless of a distinct lack of success. That is something that as an individual scares me and as a songwriter and artist I am in awe of. I soon realized that his influence on me was far too substantial to be worked into one song. His effect on me was more deserving of a full body of work and so it unraveled from me very naturally and quickly. Most of creativity is stumbling on the muse and then everything else tends to fall into place."
Drawing on influences like Bert Jansch, Nick Drake, John Fahey, and John Martyn, the record has a predominant theme throughout. Although two of the ten songs are themed on the tragedy of war and one poem in particular by Arthur Rimbaud, 'Sleeper in the Valley', the rest of the songs are based around the character of the archetypal struggling artist; struggling being a state that Adams knows all too well. For in spite of his numerous awards (The Burns Song Award, The Billy Kelly Songwriting Award, Emerging Excellence Award) a chronic illness has held him back from realizing any kind of touring schedule. His previous record Wilt documented these darker times, selling out its limited run, finding popularity thanks to its claustrophobic and gloomy qualities (who doesn't love a good old-fashioned sad folk album).
The entire album was recorded by Adams on his own, in a bedroom over looking a garden. "I approached every song as I imagined VanGogh might have went at a painting. There had to be the capturing of a moment, there had to be a rawness and a truth in every performance. If I didn't transcend in some respect during the song, I knew it wasn't acceptable." If you've never heard of Adams before, don't worry so much about it. Even though his previous three albums have garnered some level of attention, he doesn't have an AllMusic biography. He doesn't have a wikipedia page. There is no label-funded slick website with his face on the homepage. In the modern age, these are all somewhat striking facts for an artist as clearly talented as Robin Adams. I have to admit that all of the information you've been provided so far was lifted entirely from the one press release I've received about this record. Luckily, The Garden is a good enough record that it doesn't need any big press campaign to draw a listener in. It doesn't even need a high-minded concept about some long-dead Dutch Post-Impressionist. The music is good enough on its own.
The surprising thing is that, while these are the whispery folk songs you'd imagine some completely unknown figure is writing alone in a dark room, The Garden sounds like the work of a seasoned professional. The quality of the recording and the polished performance are signifiers of someone that shouldn't be a complete unknown. It is commonplace these days to hear a folkie playing up moody references to Nick Drake and John Martyn, but Adams is clearly in the upper echelon of those artists. While he may not be conceptually as adventurous as Laura Marling, his work is every bit as satisfying.
Frankly, looking too deeply into the VanGogh influence on The Garden is beyond my pay-grade. I don't know anything about Vincent VanGogh. What I can say is that the tracks on this record work completely independent of the concept as great songs in their own right. I'm a huge believer in finding a specific purpose for every album in my collection. The Garden is the LP I need at the end of a long day, when it is time to ruminate and recharge. "Keep Me" plays like an anthem for those times. Adams' feline vocal over a basic strumming rhythm is just…well…pleasant. "Troubled Skies" is catharsis incarnate; like a huge exhale in song form. If you are needing to add something to your collection that is thoughtful, loving, and just a touch moody, then The Garden is the new album for you.