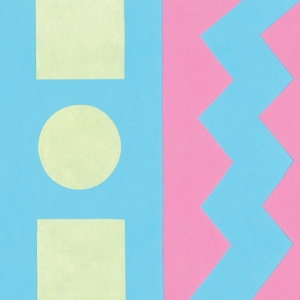 7 October 2015
New Zealand is a well known location for earth shattering underground rock. Labels like Flying Nun and Xpressway paved the way for life after punk for the South Island and beyond. In fact, music listeners are still able to hear the aftershocks with releases from contemporary labels like Bedroom Suck Records in Australia and U.S. label, Trouble In Mind.
One of the finest examples of the NZ's kiwi pop hangover (and one of the bands on the Trouble in Mind roster) is the Christchurch band Salad Boys. Their 2013 debut cassette was barely heard and rough around the edges but exhibited all of the confusion and creativity that surrounded their Mainland predecessors. The band's newest (and finest IMO) record, Metalmania, is a contrarily titled work of calculated, yet bewildered ingenuity.
While album opener "Here's No Use" may be the most fully realized nod to The Good Earth ever made, "Dream Date" comes right along and jams in the way "My Uniform" did on their debut. But here the listener gets to reap the rewards of better production and execution. I guess what I'm trying to say is that "Dream Date" totally rips.
Beyond the total ripping, there is some wonderful mid paced songs within Metalmania that reward repeated listens, including the blissful "Better Pickups" and almost power pop of "My Decay." The ripping does return on "I'm a Mountain," a song that could be the Salad Boys' calling card. Nothing is their catalog feels more nostalgic or contemporary than "I'm A Mountain."
What's most interesting and may be incredible about Metalmania is that we're not sure if the band is so totally aware of the past sounds that they so wonderfully suggest. Whether the band's every step is calculated or they're completely unaware of their country's underground rock distinctions and there's just something in the water of Lake Te Anau that creates monumental jangle pop, doesn't matter at all. Metalmania totally rips.