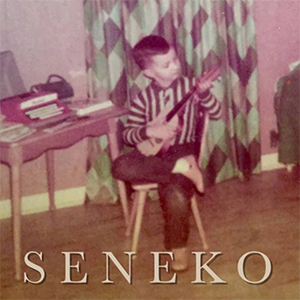 21 January 2017
Seneko is the recording moniker of Stan Olshefski, a singer/songwriter from New Canaan, CT. Although he has primarily been working in the field of Country for the past six years, it was always indie-pop first and foremost that ran through his veins, and upon deciding to record his own music, the result is this debut self-titled EP, Seneko.
For a set of solo recordings, it certainly doesn't play like the work of one individual, and indeed the studio polish gives it a lush, full-bodied feel to the record that only aids Olshefski's keen pop instincts. Songs such as "Blindsider" and "Monica Lately" sound like a more earnest version of XTC taking on the British Invasion, and the fact that the EP was recorded in Nashville isn't wasted, because for all of its erudite poppiness, there exists a slight country twang as well.
With production techniques rooted in the '90s and melodies straight out of the early '60s, the music on Seneko is impossible to pin down to any one era, but it undoubtedly comes straight from the heart of one of indie pop's strongest new voices. Thankfully, fans of this EP won't have to wait much longer for more, as a follow up is planned for release this spring.
comments powered by