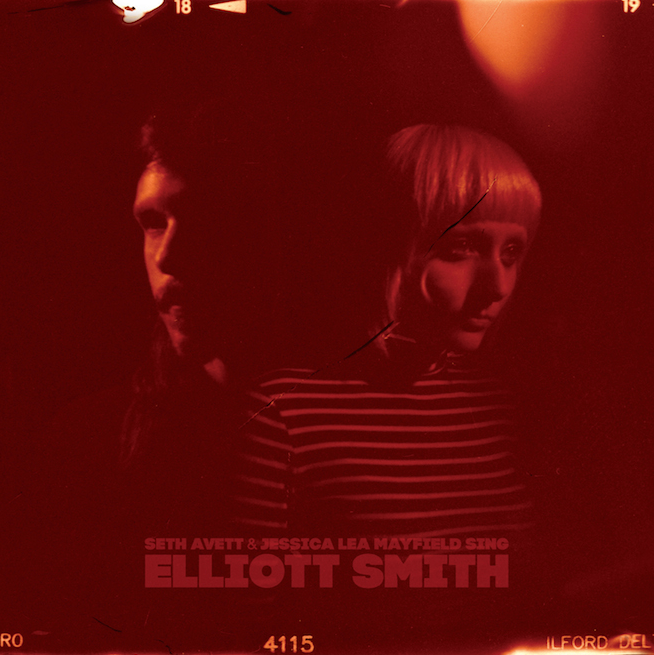 18 March 2015
Covers albums are a real mixed bag. Okay, the bag isn't so 'mixed' as it is 90% rotten. Usually, the best you can usually hope for are slightly warmed over versions of songs that didn't ever need 'reimagining'. There are a few problems inherent with covering songs. The knee jerk reaction is to want to hear new takes on the 'hits'. Those songs don't make for great choices though. How are you going to improve an already well-loved (and overplayed) song? The second problem that pops up is the tendency for artists to get so deep in their love of the original, that they don't do anything new with the track. Why do I need to listen to that? Someone else already did it. Just tell me to go listen to it in your liner notes and you'll save the studio time! Better yet, just put the original version in your tracklist. The last pitfall are artists that try going so far outside the box that they erase everything you loved about the original (heard: David Bowie's "Across the Universe").
All of those things combine to make the thought of a covers album bring shudders to even the passing music fan. However, there are a few instances of truly great covers collections. I've found that these most recently take place with artists selecting songs from another songwriter whom they find as a sort of kindred spirit. I'm thinking about Steve Earle's Townes or the great collection of Vic Chesnutt covers from the Cowboy Junkies a few years ago, Demons. A new collection of tracks from Seth Avett and Jessica Lea Mayfield covering the songs of Elliott Smith fits easily into that category. Seth Avett & Jessica Lea Mayfield Sing Elliot Smith is a collection that will surprise and satisfy both fans of Avett and Mayfield, as well as the rabid Eliott Smith cult.
Much is known (and even more said) about Seth Avett's work with his brother as (dumb-de-dumb-dumb-dumb) The Avett Brothers. But, Seth has also made his way as a solo recording artist. Avett has released three albums under the moniker of Darling, or Timothy Seth Avett as Darling. The first, To Make the World Quiet, was recorded in the winter of 2001 and self released shortly thereafter. In 2002, he self-released another album, Killing the Headlamps. His last solo release, The Mourning, the Silver, The Bell, was the most successful to date.
Less well-known than her Avett counterpart, but (I believe) more important to understanding this new album is Jessica Lea Mayfield. A folk-influenced songwriter from Kent, Ohio, Mayfield began performing with her family's bluegrass band, One Way Rider, at age eight. She started writing her own music three years later, often accompanying her older brother at open-mike performances in the Ohio area, before landing a weekly solo gig at a local bar. At 15 years old, Mayfield took to her brother's bedroom to record a batch of her own acoustic songs, which ran the gamut from raw, aggressive folk tunes to world-weary country ballads. The recordings made up the track list of White Lies, her independent debut, which she released under the name Chittlin' (yes, it does get frustrating to try tracking all of these artist surnames).
Only 100 copies of White Lies were printed, one of which wound up in the hands of Dan Auerbach, frontman of the Ohio-based blues outfit the Black Keys. With Auerbach's help, Mayfield began attracting a wider audience. She made a guest appearance on the Black Keys' 2008 album Attack & Release, singing backup vocals on the track "Things Ain't Like They Used to Be," and spent a pair of years recording her official debut album, With Blasphemy So Heartfelt, in Auerbach's home studio. Continuing their association, she also appeared on Auerbach's first solo record, Keep It Hid, and enlisted his help in recording her second album. Tell Me, which doubled as her first release for Nonesuch Records and in early 2011. Mayfield's follow-up, Make My Head Sing, was a complete musical switch. Recorded at Nashville's Club Roar Studio with drummer/engineer Matt Martin and co-produced her husband Jesse Newport, the album was a scorching, electric, rock & roll set. It was issued by ATO in April of last year.
It is possible that I was predisposed to enjoy Seth Avett & Jessica Lea Mayfield Sing Elliot Smith precisely because I've never fully bought the hype of Eliott Smith as the under-appreciated, aloof genius songwriter. I listen to those Smith albums and hear a whispery white male, living in the first world, who is apparently unhappy about everything. Shut the fuck up and get some Effexor already! But, when I hear those same lyrics delivered in the sort of sweet way that Mayfield and Avett do, it is just the right amount of distance that allows for a proper appreciation of the songs themselves, without my own prejudices against whiny, entitled 'sadcore'.
Also helping the case is the fact that, like Earle with Van Zandt and the Junkies with Chesnutt, you get the sense that Jessica Lea Mayfield was born to sing Elliott Smith's songs. She and Avett sound like they have the kind of preternatural understanding and appreciation of Smith's work that I won't ever achieve. I've long held to a theory that that best cover songs are the ones in which a new artist translates their love of the song into the cover. Almost as if they are showing the world what they hear in the song that we've all missed. I would be hard pressed to imagine that any random person off the street could listen to the renditions of "Twilight" or "Let's Get Lost" and have any idea that these weren't written by Avett and Mayfield. It's an extremely natural transition that works and breathes new life into the material.
Another aspect of Seth Avett & Jessica Lea Mayfield Sing Elliot Smith that fans should appreciate is the clean production. The tracks are almost completely devoid of noticeable filters or studio trickery. You feel like this is what the two would sound like if they were playing the songs in your living room. That provides a level of connection to the material that was missing from the original versions. Furthermore, it generally works better in the world of folk. I tend to get a little annoyed with folk albums where the producer feels the need to make their presence felt by echoing the vocal or adding those ridiculous wooden chair creeks at the end of songs.
Just from a clean slate, Avett & Mayfield Sing Elliot Smith is material that is stronger than has been present on either Avett or Mayfield's previous solo work coupled with the entrancing performances these two are known for and a professional, clean production that focuses on each artist's natural strengths. That is the calculus behind a solid record. Though, I suspect Mayfield is capable of being a much better writer than Elliot Smith, Seth Avett & Jessica Lea Mayfield Sing Elliot Smith is the strongest overall work that either artist has put on record yet.