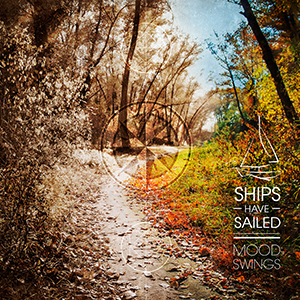 22 February 2015
Los Angeles pop rock favorites Ships Have Sailed are back with their new full length, Moodswings. Their sound has grown an awful lot since their debut EP, Someday, and they have pulled out all the stops on this album. Ships Have Sailed create light, breezy pop that still manages to be quite weighty at its core, straddling alternative, R&B, pop, and even hints of electronica at the same time.
The band has intended the album to be listened to as a complete experience from top to bottom; a loose concept based upon the idiom they get their own band name from. But while it does certainly work as a singular unit, it's also much easier to break up into smaller digestible bites than other concept pieces like Tommy or The Wall. Moodswings was designed as a concerted effort to be without detachable singles, but it still contains incredibly catchy pop songs with huge hooks like "Summertime" or "Boomerang."
Almost every song invariably builds to a tremendous rising crescendo whether it be slowly and steady like "Insomnia" or right from the off like the anthemic "If Only," seemingly purpose built for audiences to sing and clap along to. But one of the album's greatest moments is actually its most introspective. The album closer "Imaginary Friend" trades the bombastic electric guitars for acoustic ones, and although it does grow in size towards the end, it stays at a relatively even pace. It's quieter, pensive, and undeniably charming like one of Paul Westerberg's heartsick love songs.
Ships Have Sailed showed a lot of promise on their EP, and they have not disappointed with this album. Moodswings is a massive step up for the band and an amazingly well rounded collection. It carries with it a cohesive, solidified identity, finally allowing the band to stand out on their own. Moodswings will be out March 10th.