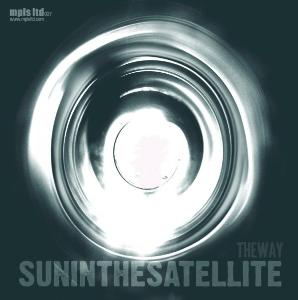 23 March 2011
Psychedelia has many facets, and it's nice to hear a band like Sun in the Satellite take a more subtle approach to heady music, as opposed to the bombastic wall-of-sound that you usually get.
More than anything, these two songs remind me of Bomb, the long-forgotten San Francisco band that blended orgasmic ecstasy with a dark feeling of impending doom, although rather than two guitars, SITS have one guitar that tends to play notes instead of chords and an ominous keyboard effect. Other than that, the two songs are stark, creepy psyche – the lurking-in-the-shadows type that gives the same gut feeling as an unopened letter from the IRS, i.e., it's either really good news or, more probably, really bad news. The A side title track particularly evokes these feelings, while the B side, "Wait to Fail," recalls the more dreamy passages of Loop and even Main. These tracks are sparse, but organic, full of driving drums, chanting vocals, spacey guitars and a bass that both anchors the songs and maps the trajectory for the other instruments.
Space/time travel should be stomach churning, exciting and dangerous – the three main elements espoused on these two songs. Sonically, this is an unforgettable bad trip with an easy comedown. Plug in, escape, forget. It's nice to do once in a while.
comments powered by