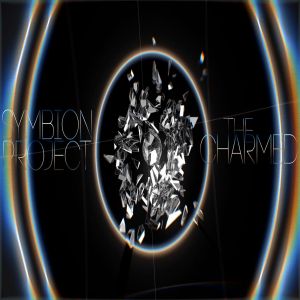 12 September 2016
Seattle-based, longtime indie electronic/synthwave act Symbion Project is exactly that: a collaborative music project that generates a symbiotic relationship between coolly enticing, synthetic electronic/keyboard sounds and warmly alluring contributions from guest vocalists and musicians.
At the core of Symbion Project is the talented Kasson Crooker and he just released his 8th album, Arcadian, this past Friday. He's joined by the artists Briana Marela, Melissa R. Kaplan, Jenni Potts, Geoffrey Klock, and Markus Junnikkala on the captivating full-length. The enchanting single "The Charmed", which features Jenni Potts on vocals, was unveiled with a supporting video directed by Thomas McMahan. Potts has previously provided guest vocals on Odesza 's "White Lies."
"The Charmed" is a winding, but rewarding journey with light, delightful sonics that belie the inward-gazing, searching nature of its stark lyrics. The track begins with a marching beat of tingling metallic clacks and ebullient runs of electronic notes. Potts gracefully curves her sweetly wistful, sometimes layered vocals around the instrumentation, sighing, "I don't want to feel the pain of / everything I did before."
Little twists of synths and electronics percolation accompany Potts' gently delivered proclamations, while a subdued, lower tone stringed instrument is suspended over the mix. The percussive pace suddenly builds up with a rapid tick as a longing Potts trills urgently, "Nothing makes me feel like you do / You're the strongest force I know." amid brightly tinkling reverb notes.
A calmer comedown with a smooth flow follows this dazzling outburst, focusing on Potts' bittersweet coos as she murmurs, "Would you finally take my hand? / I've been reaching for so long." The delicate emotion of her yearning vocals hangs in the air, as well as sustained strings and crisp percussion, until finally just a spare rhythm of burbling electronic notes can be heard.
Listen to and buy Arcadian
Official Site
Facebook
Twitter
SoundCloud