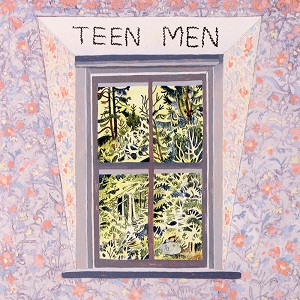 22 May 2015
Delaware's Teen Men offer a debut that draws from '80s atmospheres for inspiration.
Teen Men resides in the soft ethereal ambiance of soothing synthesizers driven by electronic rhythms. Calm vocals, both male and female, waft in the mist, while a cool island breeze, reminiscent of Mark Mothersbaugh's cartoon soundtracks, keeps the landscape serene. Occasional arpeggiated guitars tastefully recall '80s soft rock acts like Spandau Ballet and Toto, though the jaunty fiddle in "It's All Rushing Back" nods to Dexy's Midnight Runners. It's a mellow affair, the soundtrack to sunset on the beach after the families have gone.
Where many bands aggressively get in your face with their music, Teen Men take a step back to bring you in. Relax and enjoy.
comments powered by