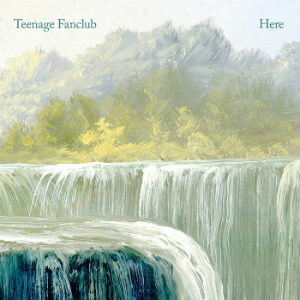 10 September 2016
It's so ridiculously easy to love Scotland's premier power popsters, Teenage Fanclub; anything they release is instantly likeable and always memorable. And on Here, their first album in six years and only their tenth in three decades, they trot out the goods. Witness the opening single "I'm In Love", which has all the hallmarks of their sound: great melodies and marvelous harmonies. What more could you want? As a casual fan, I can't think of anything. I loved the song when it was unveiled, and I still like it all these weeks later. I really dig the carefully arranged organ that sits just underneath the layers of guitar.
The album features four tracks each penned by Norman Blake, Gerard Love, and Raymond McGinley. Following the opening track, "Thin Air" is fast moving and has sparely applied but pretty psych-tinged guitar lines. "Hold On" is a bit introspective and somber, but has such great harmonies that it lifts the song up anyway. It places the listener in a comfortable space as the music cocoons around you with warmth and positive energy. "The Darkest Part of the Night" is both immediately familiar and comforting, like an old friend who never changes even after not seeing them for many years. I especially appreciate the orchestral segments, which suit the song immensely. And oh, the guitar solo, how wonderful, deceptively simple but perfectly serving the main melody.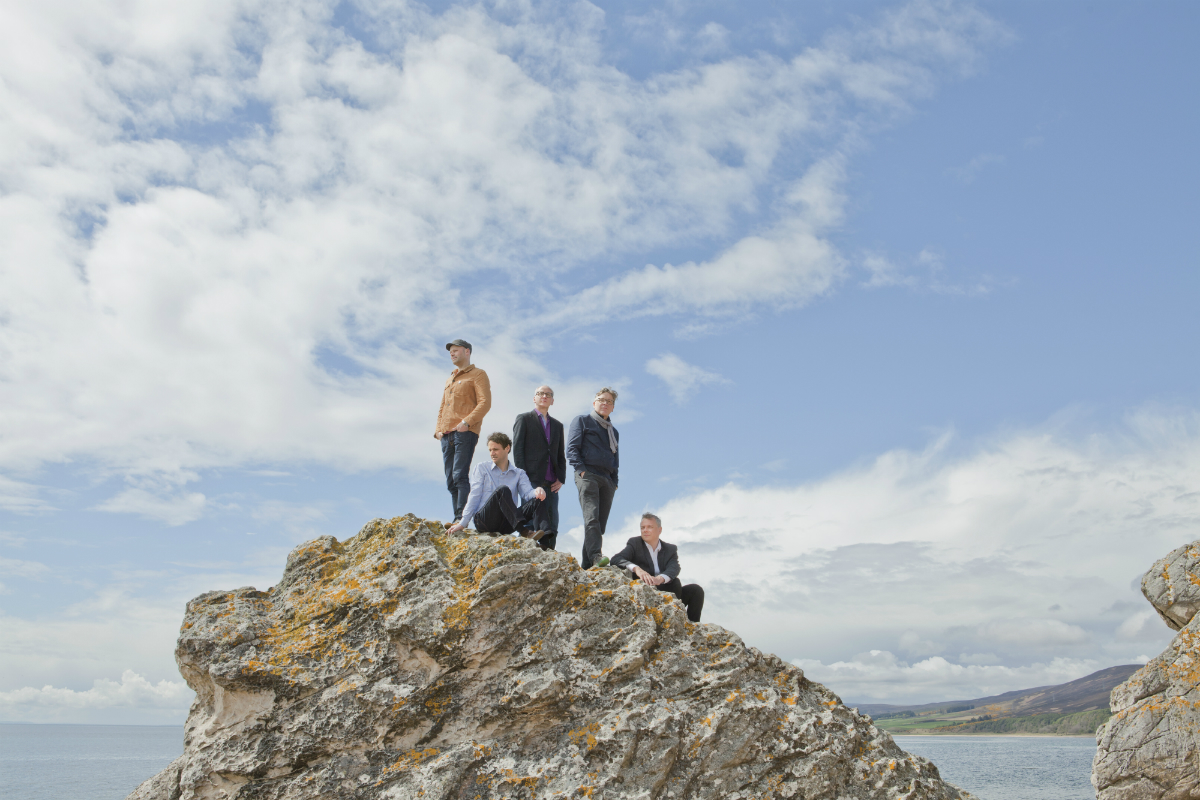 Photo by Donald Milne
Love's "I Have Nothing More to Say" has a humming buzz about it, with small chiming moments and a groovy vibe. It's a miniature psych pop masterpiece, and one that quietly creeps up on you. And for such a tranquil song, the swaths of feedback at its conclusion are a welcome adornment. "I Was Beautiful When I Was Alive" has a sleepy start, but synths start to cloud the bright horizon at the halfway mark. "The First Sight" is gentle and warmly inflected, and the brass just elevates this song even more. As with all the songs here, the melodic cup is overfilled and brimming with the joy of living. There isn't much here to mar that sunny day feeling, and I can't imagine a better musical companion on this late summer day. It's take the top down and ride with the wind in your hair music. And the soaring guitar at the end only adds to the adventure. Truly lovely!
"Live In the Moment" is another terrific tune with understated harmonies and a few sections with brass embellishing it further. "Steady State" is a song the critics keep discussing in every review I've read of this album, and it's no wonder. It slowly unveils as a hazy day dream, pastoral psych folk at its best. It meanders gently around the listener, much like an aimlessly wandering brook. And then it ends all too soon! "It's a Sign" is joyous and triumphant from start to finish, as is the testament to long standing friendship of "With You". "Connected to Life" closes down this beautiful, endlessly tuneful record with shards of psychedelic pop piercing through the delicate haze surrounding this tune. It sweeps you up with its slow waltz tempo and never lets you fall. A wonderful treat for all existing TFC fans and for anyone who enjoys beautiful melodies and harmonies played by masters of the genre.