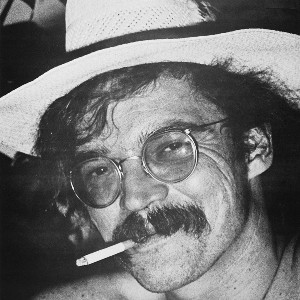 17 May 2016
Terry Allen is a Texas legend. No, he's not as lauded as Guy Clark, Townes Van Zandt, or Willie Nelson, but he's just as badass as any of'em. From Lubbock, Texas, Allen is a songwriter/painter/playwright who has followed his artistic instincts farther than any of his Texan contemporaries, and though he may not be well known, his work remains a defining statement for every man, woman, and child who see art and commerce as something traveling along one very fucked up two-way street.
His 1975 debut album, Juarez, is an existential Texican minimusical. It displays Allen's brilliance as a writer and songsmith on extraordinary tunes like the epic "Cortez Sail" and the borderland blues of "Border Palace." The outlaw country tendencies that would hit full bloom on later Allen LP's are glimpsed on "The Juarez Device (aka Texican Badman)" and "The Radio…And Real Life." Beyond the loose concept of Juarez, stands the song "What Of Alicia;" a song any worth-a-damn Texas songwriter would love to have written.
Juarez continues to sounds fresh and contemporary today. Allen's piano sounds as vital and real as it always has, and probably always will. His ability to spin a memorable yarn that continues to echo in the mind long after it's gone, can leave one mute with admiration. Terry Allen is a fucking genius.