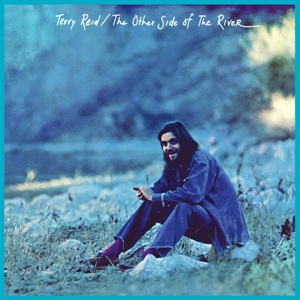 19 May 2016
Terry Reid and his classic 1973 album, River, are legendary in certain circles. The album was cobbled together from a slew of recording sessions in California and London. Over the years, those sessions were rumored to have yielded enough songs for several albums. Now, after decades of speculation, Light In The Attic is issuing an entire LP of outtakes from these fabled sessions that include sideman heavy-hitters like David Lindley and Willie Bobo. It's called The Other Side Of The River.
Right off, "Let's Go Down" proves contradictory to the hushed tone of the original '73 LP. The track puts Reid in rough n' ready boogie/choogle territory and in incredible vocal form. Lindley's fiddle really cooks too! Original River LP favorite "Things To Try," hits a much tighter groove, with Reid really going for it vocally. How in the hell did CSNY not record this? "Funny" is an astounding lost track that gives an intense glimpse inside the mind of Reid during his most expressive period as an artist.
Rarely do tales of "lost" recordings from important artists yield such amazing results. The Other Side Of The River delivers on the promise of the genius we all believe sometimes gets lost on the cutting room floor. Terry Reid was at his apex during the making of River and now we have the proof.