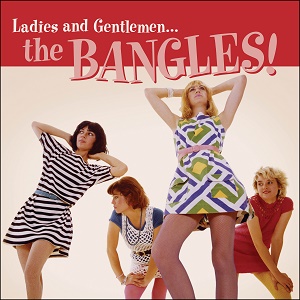 23 June 2016
Long before "Walk Like an Egyptian" soared to number one in the late '80s, The Bangles were a group of girls playing melodic garage rock as part of LA's Paisley Underground movement. Now a collection of their earliest recordings reveals the raw origins that led to their mainstream success.
Perhaps the most surprising element of Ladies and Gentlemen… is the vast knowledge and appreciation for Nuggets rock. The opening "Bitchen Summer/Speedway," recorded as The Bangs for a Rodney on the ROQ comp, explodes with some fierce instrumental surf, a welcome, but unexpected, introduction for a band that dominated Billboard years later. When the jangly punch of their first 7" (also released as The Bangs) hits next, the Monkees vibe of "Getting out of Hand" and early Jam attack of "Call on Me" make more sense. Next, their first EP, produced by Craig Leon of Ramones/Blondie fame, shows a more refined band eager to blend Beatles harmonies with the edgier Nuggets sound, particularly when they launch into a sneering cover of The La De Das' "How Is the Air up There?" that fully captures the snide disgust of the original. Demos from 1981 contain more impressive covers, like the Warren Zevon-penned Turtles single, "Outside Chance" and Paul Revere and the Raiders' proto-punk "Steppin' Out." A couple live recordings from 1984 further espouse the punk sensibility, especially the thunderous version of Love's "7 and 7 Is." It ends with a couple radio spots that prove the group could have fun in any setting.
The Bangles would go on to achieve chart success, but, of course, we know all about that. Hear them in a different light and discover a band you may have completely ignored.
comments powered by