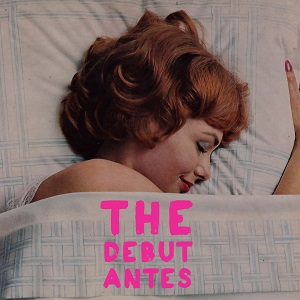 22 July 2015
Ireland's The Debutantes, featuring Sarah Grimes and Paula Cullen from The September Girls, reissue two songs from their out-of-print self-titled debut cassette on vinyl because they're that good.
Adams Apple explodes with all the fuzzy melodicism of The Jesus and Mary Chain with the treble turned way down. Thunderous drums propel a gritty wall-of-noise pop-stomper punctuated by the dual male/female vocals of bassist Cullen and guitarist Leon Butler. On the other side, "Kids" delivers some dark, droning dream pop voiced by Butler. Heavily reverbed guitars echo over a monochrome keyboard haze to a sunny Beach Boys beat. As a bonus, two other tracks from the original EP come with the enclosed download, while the final cut can be found on the Emotional Response compilation, Nail House Party.
Float on The Debutantes' misty cloud for a few minutes and wish you would never come down.
comments powered by