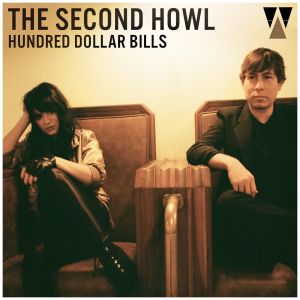 31 August 2016
The Second Howl is a Los Angeles-based alternative rock band that was formed in 2013 by vocalist Natasha Jeanne and musician Alex Darren. Jeanne was previously known as JD Natasha, a 3-time Latin Grammy nominee, and Darren is a multi-instrumentalist who specializes in guitar. Together they craft bluesy tunes that are shot through with pop-oriented melodies and grittier rock textures. The duo self-released its debut EP, You Fit In, on August 25th with digital distribution worldwide.
Jeanne and Darren have swiftly followed up the EP with a blazing new single, "Hundred Dollar Bills", which is also available digitally. Sounding (and looking) like The Dead Weather 's snazzier, sleeker BFF (and including a Gwen Stefani-like ripeness to Jeanne's vocals), The Second Howl barrel through "Hundred Dollar Bills", steamrolling over its glossy pop catchiness with a propulsive churn of jagged guitar riffs, constantly smashed cymbals, and emphatically hit drums.
An energized Jeanne is front 'n' center, sharply pushing out her exclamations in a robust intonation, proclaiming with 100% conviction, "You can have what you want / The price is always right / when you aim for the heart." This kick-ass single is an energized ride that leaves the listener wanting to hear (much) more from The Second Howl.
Official Site
Facebook
Twitter
Instagram