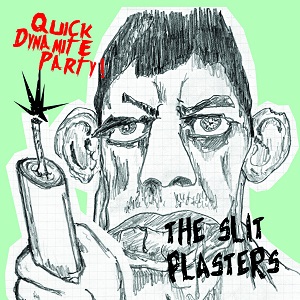 16 April 2015
France's bizarro garage rockers, The Slit Plasters, continue their campaign of psychosis with a new 7" that contains some of their best material to date.
Having clearly honed the sound established on 2011's Get Plastered! LP and 2013's Chasing Jet Black Muffs 10", the three songs on Quick Dynamite Party show the band at their tightest. Impossibly complex song structures and unusual time signatures generate around spy riffs, tremolo-laden guitars, insanely manic vocals and spastic organ. It's like Halo of Flies if they were Butthole Surfers on a mod-fueled acid trip.
Why The Slit Plasters are not universally renowned as the international kings of garage punk is a mystery as perplexing as their music. Hopefully, they'll return with another full-length that finally crowns them as the massive monarchs they are.
comments powered by