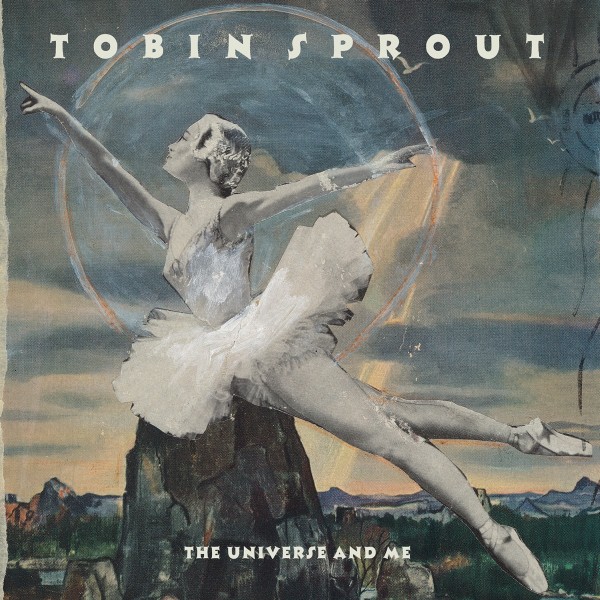 10 February 2017
Tobin Sprout is best known for his involvement with Guided by Voices, the lo-fi lifers of indie rock royalty headed by Robert Pollard, the band's northern star of a frontman who may have uttered more words in song than in conversation at this juncture in time. Despite all of the group's shifting lineup changes throughout the years, Sprout has arguably worn his songwriting acumen on Pollard with the greatest effect, as he is one of the few musicians in GBV's lineage to have contributed (several) songs for which he assumes lead vocals. As if it weren't clear from previous ventures, Sprout's sixth solo album distinguishes what made his chemistry with Pollard so great throughout the years, per the group's heart-on-sleeve knack for The Who: Roger Daltrey is to Pollard as Pete Townshend is to Sprout.
None of Daltrey's showiness is ever present in Sprout's compositions; he is much more concerned with the nuance and patchwork of a composition than how it would play on stage. Even rockers from this LP such as "A Walk Across the Human Bridge" become subjects of metaphysics rather than beasts of distorted amplifiers. The leadoff track "Future Boy Today/Man of Tomorrow" comes closest to a no-frills barnburner, and reasonably so, as it was reportedly originally meant for GBV. It's an anthem unrivaled by any he's written before, and its unbridled earnestness may be indebted to its autobiographical intent. The Universe and Me unquestionably plots a series of points throughout Sprout's life, mostly dealing with the night-and-day passing of the torch from boyhood to adulthood, as well as the moments where those stages seem hardly different at all. He's unapologetically letting his boyish charm fly on this record, quite literally on reflective numbers such as "When I Was a Boy" and "Cowboy Curtains" – the latter of which features an outro that sounds not too far off from the children's choir heard on Vince Guaraldi Trio's A Charlie Brown Christmas. Sprout embraces the childlike persona he's long been compared to – in means of wonderment, not naïveté – and while he is by all means a veteran of indie rock, he still writes songs with strong simple melodies from the capabilities of a wide-eyed observant adolescent, not unlike those from Daniel Johnston's repertoire, albeit less erratic.
The Universe and Me's finest moment appears early on with "Manifest Street," wherein Sprout sings, "Something to do stared at you/And prayed for this for days and days." Some measure a songwriter's talent by the breadth of a song's meaning; its application to several situations as interpreted by listeners. In Sprout's conquest to bridge meaning between our youth and its relation to maturity, he may have hit the mark with pinpoint accuracy this time around, putting into words the opposition and inevitable opportunity felt when confronted with one of life's new challenges that will define ourselves in the grand scheme of things.
Order the record here.
comments powered by