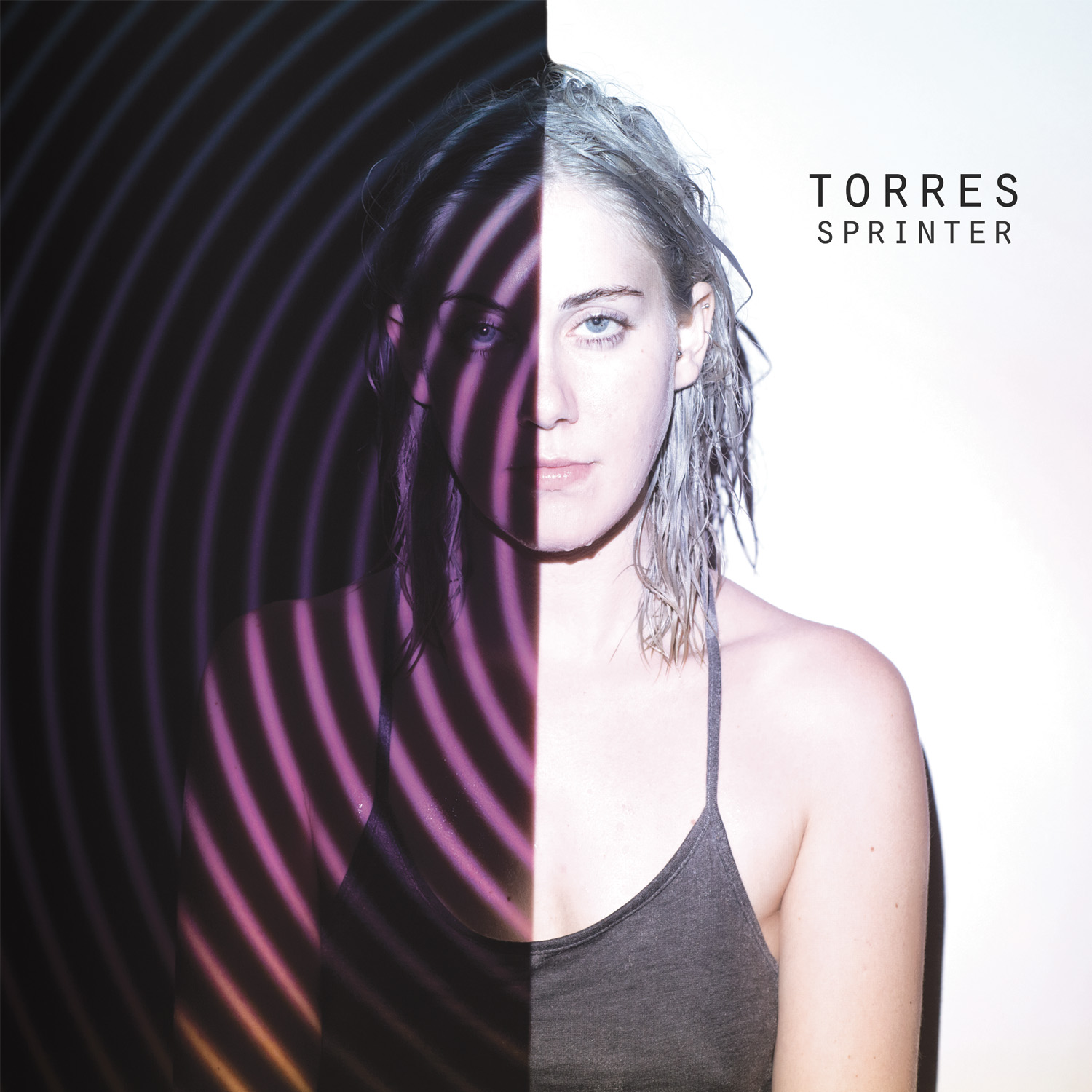 14 May 2015
I've seen a lot of musicians draw comparisons to PJ Harvey over the last few years. And, because I worship at that woman's altar, I always go running in the hope that there is just some glimmer of her in any new artist. Then, it never fails, I'm hugely let down. The truth is, there is only one PJ Harvey. She has that kind of once-in-a-generation talent that can take any emotion and translate it purely to an audience through song. One turn of phrase from PJ can tell you exactly what she was feeling when she wrote it. You can certainly attempt to imitate her style, but that is a kind of skill that runs much deeper than imitation can accurately represent. Too many writers call it 'raw'. I call it glorious. This week, I finally got to hear a new artist that truly deserves the moniker of being 'Harvey-esque' because she also has that rare ability to break a listener to the core with a simply lyric. Enter Torres.
Torres (a tribute to her grandfather's surname) is the performing pseudonym for singer/songwriter Mackenzie Scott. Raised in Macon, Georgia, she began singing seriously in high school, performing in school musicals, singing in church, and taking up the guitar. As a teenager, she moved to Nashville to attend Belmont University in 2009. While finishing her degree, she recorded her first album, the self-titled Torres, at singer/songwriter/guitarist Tony Joe White's studio in Franklin, Tennessee. The record was co-produced by Scott and Belmont alum Ryan McFadden and released in 2013. Though Torres didn't make an impact commercially, Scott received attention in the music press for a songwriting maturity beyond her years. After extensive touring to support the album, including opening spots for Hamilton Leithauser and Sharon Van Etten, she appeared on Van Etten's 2014 Billboard-charting LP Are We There?
She relocated to Brooklyn before making her second Torres album, Sprinter, which was recorded in Dorset, England with producer Rob Ellis (the aforementioned PJ Harvey, Marianne Faithfull) and released this week on Partisan Records.

I am a tired woman
In January I will just be 23
In Kansas City I was undressed
And bested by an airtight floor
-Torres, "New Skin"
One important first point to make about any artist that you compare to PJ Harvey is whether or not you really just mean 'angry female singer'. That's when you see that word 'raw' start popping up a lot too. That's a dog whistle for someone that isn't a fan of either Harvey or the new music they are discussing. While MacKenzie can certainly ratchet up the anger ("New Skin" should have you throwing a closed fist into the air within the first minute), she is also capable of writing about the entire spectrum of human emotion. Particularly on the second half of Sprinter there are quiet, even delicate moments. "Ferris Wheel" sounds like it would have fit right at home on an early Mazzy Star LP. I wouldn't claim that anything on this new outing approaches being called a ballad, there is certainly more going on than blind rage.

Son you're not a man yet
You fucked with a woman who would know
I would know
-Torres, "Son, You Are No Island"
There are moments on Sprinter in which a single lyric lands on the ear like a hammer punch to the solar plexus. It is in these moments that it is impossible to know whether it is the written lyric or the way in which Scott delivers it that is more important. What I do know is that there are only a precious few artists that have ever commanded that kind of weight with their songcraft (Patti Smith and Nick Cave both come to mind). Nevertheless, it is somewhere in that combination that Torres finds absolute authenticity. If anyone were to claim that this music is somehow manufactured, sophomoric, or derivative, I would ask them politely, but firmly, to leave the room.
Anyone familiar with my writing knows well that I'm not much of a supporter of music taking itself too seriously. I don't like using the word 'genius' to describe anyone who writes pop songs. But, that being said, part of the reason I have spent so much time railing against those aloof, bedroom projects is because they cheapen the work of the truly talented songwriters that deserve those kinds of accolades. Torres is the real deal. MacKenzie Scott can be autobiographical and idiosyncratic without coming off as silly or pretentious because she is still making engaging music. She has that extremely rare thing that PJ Harvey, Nick Cave, and Patti Smith all have. She can translate emotion onto a page and perform it without losing an ounce of authenticity or power. I don't know what it is, but I know that the rest of us don't have it.