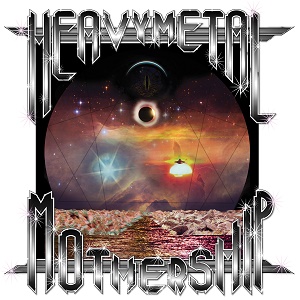 15 October 2017
San Francisco space cadets Turn Me On Dead Man return with their fifth offering of psychedelic interstellar metal.
Heavymetal Mothership answers the question, "What if Lemmy kept Hawkwind's spacerock mindset when he formed Motörhead?" Chugging metal riffs explode from Chrome-like cyber-insanity with flashy guitar solos reminiscent of Turbonegro's neo-glam. Helios Creed-ish distorted vocals merge with Slayer intensity for a futuristic cyber-suckerpunch while David Bowie's Major Tom gets crushed in a black hole and spit out as a cyborg demi-god. It's spacerock flying at full tilt with brass balls as balance.
Turn Me On Dead Man aren't the future, they're an alternate dimension. Fall into their wormhole and ride the churn.
comments powered by