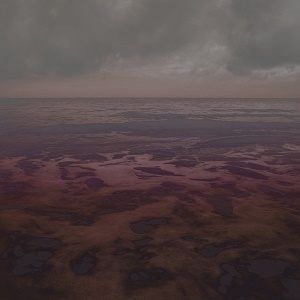 9 February 2016
Inspired to action by the tumultuous current events in their own back yard, some people in Greece assembled an epic transnational compilation, spanning the European continent and beyond, to benefit the Syrian refugees in the Dodecanese Islands.
In the Cities of Your Eyes transgresses genre to deliver a cohesive statement of genuine concern through ambient experimentalism, strong songwriting and folk aesthetics. Here, Dimitris Panas' emotional Nick Cave-ish "Necropolis (6th of December)" resides comfortably between the found sound Anglo folk of Sandfingers and Cindytalk's psychedelic squelch. The Legendary Pink Dots' Edward Ka-Spel makes an appearance with the paranoid anthem, "The Ministry of Disinformation," while South Central Pennsylvania's Stone Breath deliver their characteristic minstrel doom with "The Blood Red God." Elsewhere, Pylae, Karyae and TraumaSutra and Peter Geysels turn in haunting ambient creations as Electronik Meditation, Yannick Franck, Nikos Fokas and Book of Shadows explore the heady space between sound and tone. It's nearly two-and-a-half hours of mind-expanding darkness whose shade brings relief from the burning rays of light.
As divided as America is right now, both sides can probably agree that supporting this effort is a good thing. Liberals will feel pride in aiding people displaced by war, while those on the right will rest assured that helping the camps in Greece means less of an influx on our end. And so we dream.
comments powered by