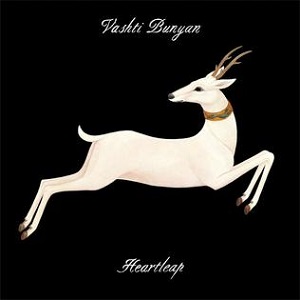 15 January 2015
Forty-four years after the release of her debut album, Just Another Diamond Day (Philips 1970), but a scant nine years after her sophomore Lookaftering (Fat Cat 2005), legendary Northern English folk-singer, Vashti Bunyan delivers her third and final album, a staggering statement of raw emotion that ends the songwriter's career with dignity.
Musically, Heartleap is quiet, the gentle lullaby of a mother to her children as they grow to face a world she has known and experienced her entire life. Though Bunyan's voice is almost a whisper, her songs scream with pure feeling, unfolding memories both joyous and painful, while perfectly sparse orchestration allows her compositions to breathe within their space. Guitarist Gareth Dickson makes an appearance, along with several string accompanists, but, for the most part, the album is a solo affair with Bunyan's stories at the center. It's heartbreakingly beautiful, the perfect statement on which to end a career.
Only Vashti Bunyan knows for sure if this is truly her final release, but, chances are, it is. Rather than mourn her retirement, we should be overjoyed that such awesome talent was able to reach us in our lifetimes. May her future bring as much beauty as she gave.