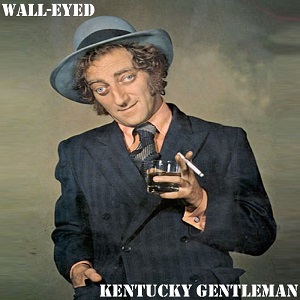 19 February 2015
Flagstaff, AZ's Wall-Eyed deliver an ambitious full-length that shows the group's songwriting growing in leaps and bounds.
More concise and focused than last year's Grace Under Fire EP, Kentucky Gentleman almost entirely eschews the '90s alternative rock stylings in favor of solid Americana. Poetic, heartfelt lyrics unfold snapshots of memories, moments in time captured in feeling rather than photograph. The band is in top form, expanding their sound with banjo and trumpet to create a Spanish-flavored Southern gumbo of country, rock'n'roll, folk and early punk. It's O'Death weaned on Patti Smith's Horses.
To have matured so much in just a year is quite extraordinary. Now with a firm direction, Wall-Eyed can explore all the avenues before them. Sit back with a bourbon and contemplate the poetry of life.
comments powered by