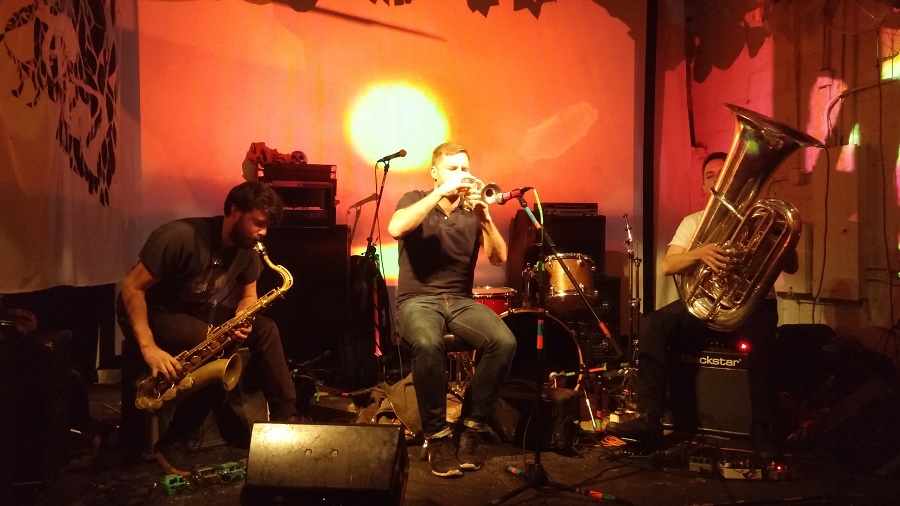 15 December 2015
All photos by Chuck Foster.
To celebrate the release of their excellent debut album, The Conjuring, NYC experimental jazz trio, Premature Burial, assembled a group of like-minded musicians for an eclectic night of captivating performances.
Aaron Burnett opened with a solo saxophone set that delved into atmospheric improvisation while also acknowledging traditions of the past. His relentless attack remained both melodic and abrasive, his subtle, airy effects simultaneously residing in the past and the present, creating a timeless soundscape of emotional technique.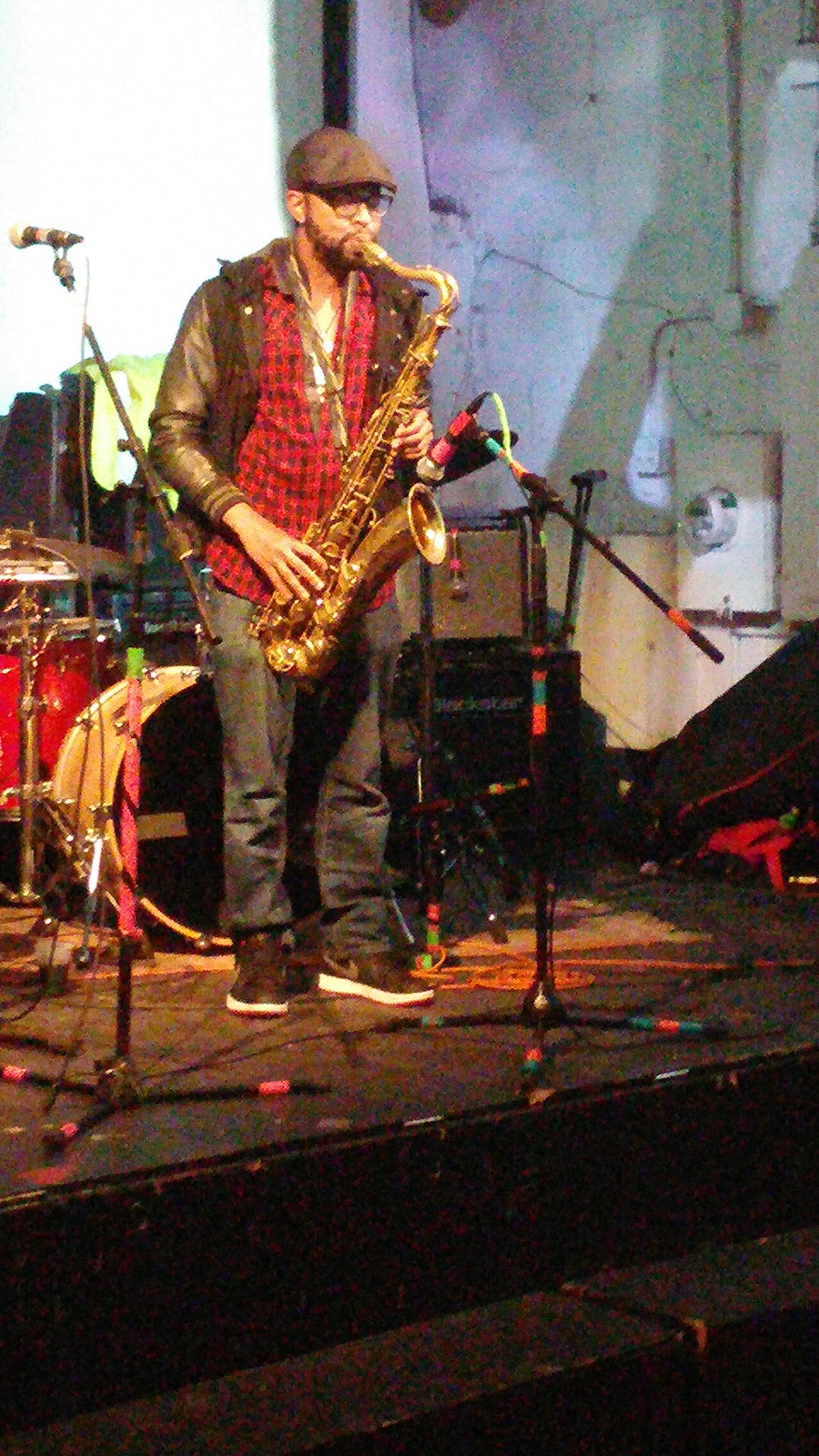 Glockabelle, followed with a new wave punk onslaught of tiny synthesizers and massive percussion. French female vocals recalled the post-punk sneer of Lizzy Mercier Descloux while the constantly rolling drums channeled The Pentangle's Terry Cox.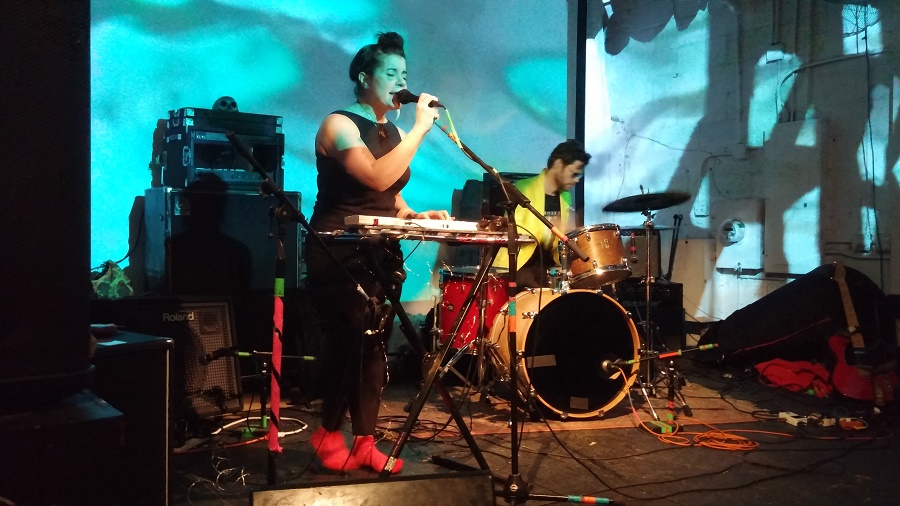 At one point, the drummer was "put to sleep," allowing Annabelle Cazes to beautifully play her glockenspiel before returning to another set of rocking out.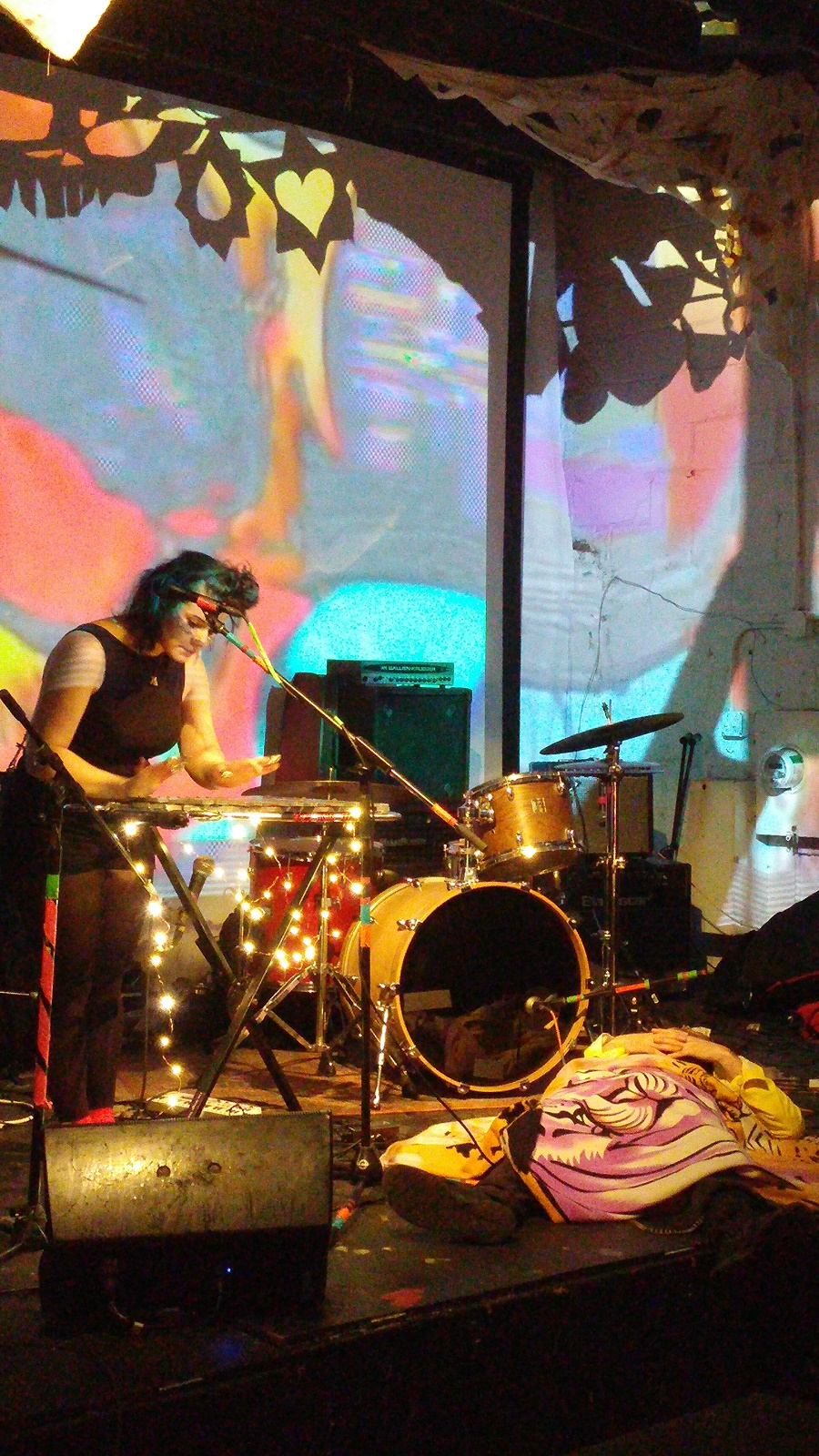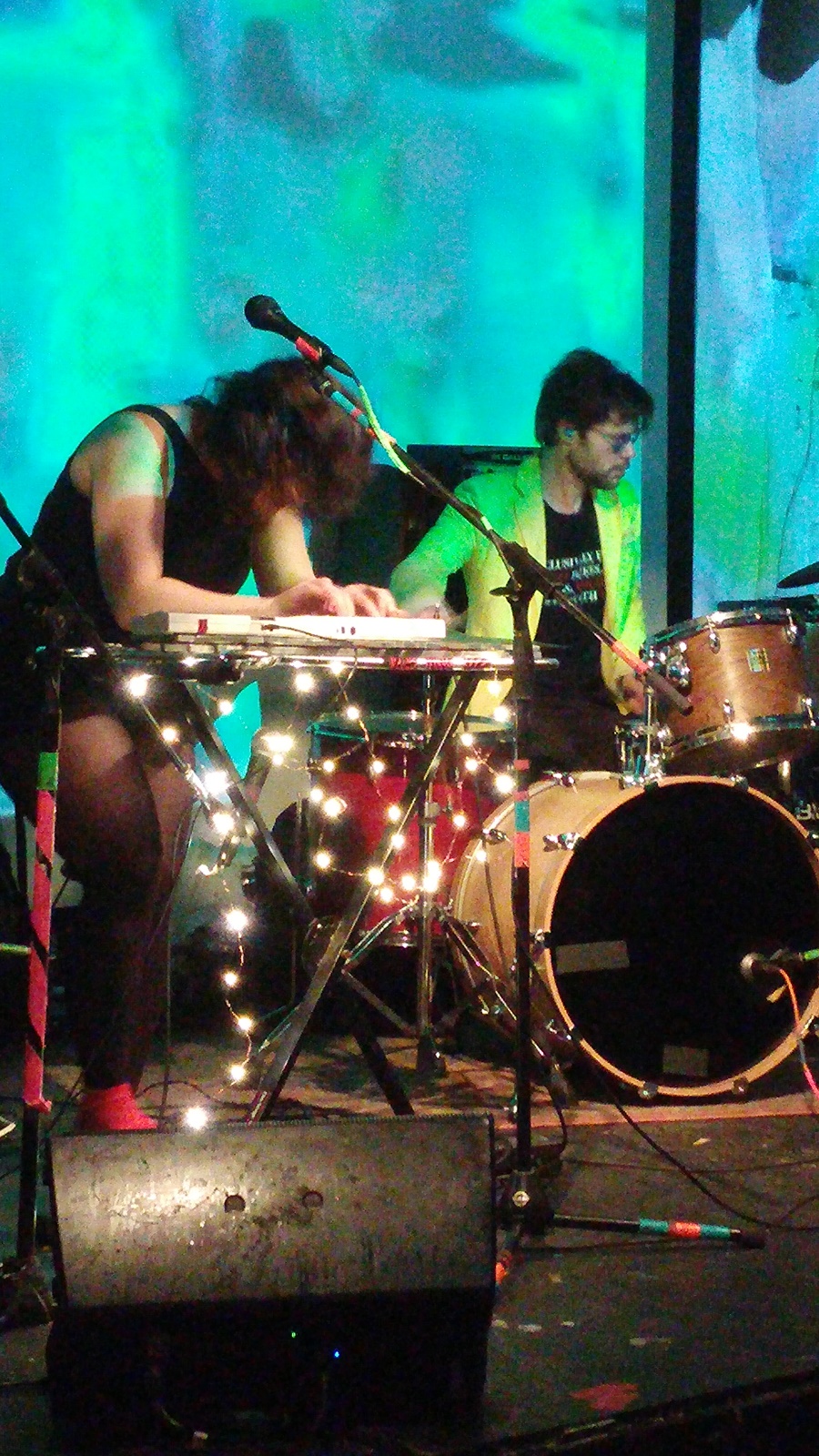 Finally, Premature Burial took the stage, betraying the secrets of their recordings. Peter Evans' piccolo trumpet proved to be the source of percussive sounds as Dan Peck's effects-laden tuba established an electronic drone for the distorted saxophone skronk of Matt Nelson.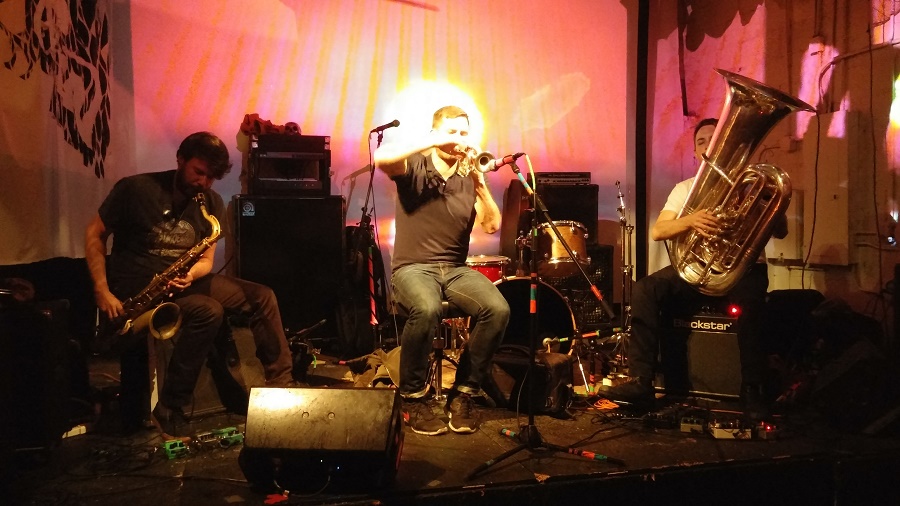 As to be expected, their performance dove into distant alien jungles where the invisible screeching monster from 1958's Forbidden Planet reigns supreme.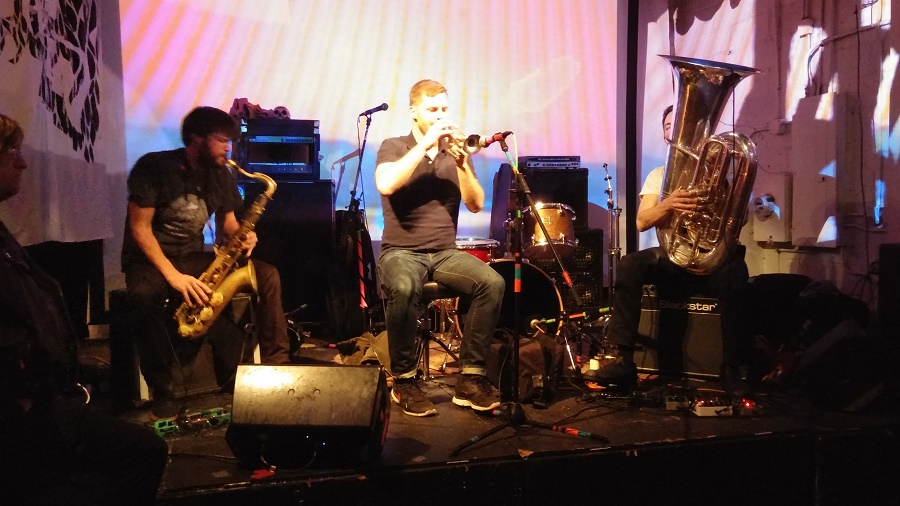 Brooklyn veterans, Child Abuse, ended the night with their crushing, undefinable…er…death prog?…no metal?…How about space grind? Basically, it's the spastic conniptions of The Molecules, Hairy Pussy and Lightning Bolt siphoned into a single punishing seizure courtesy some bad acid from Hawkwind's roadie.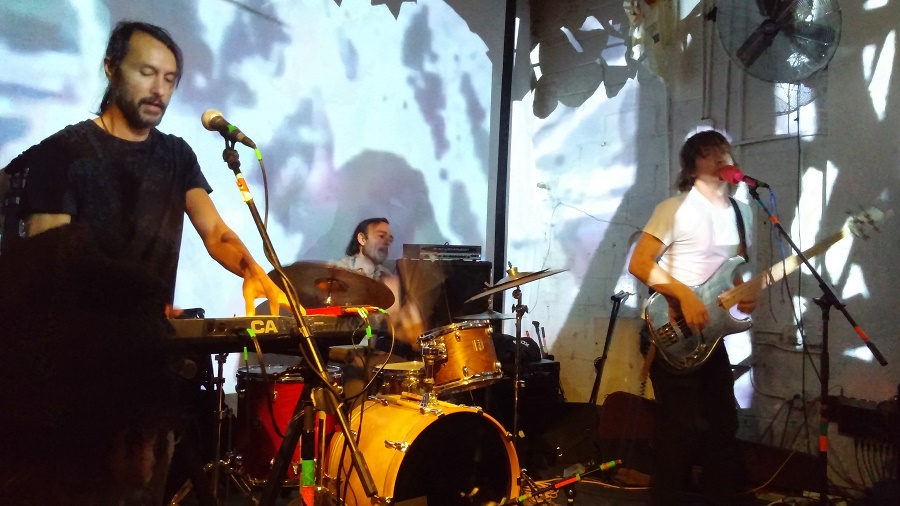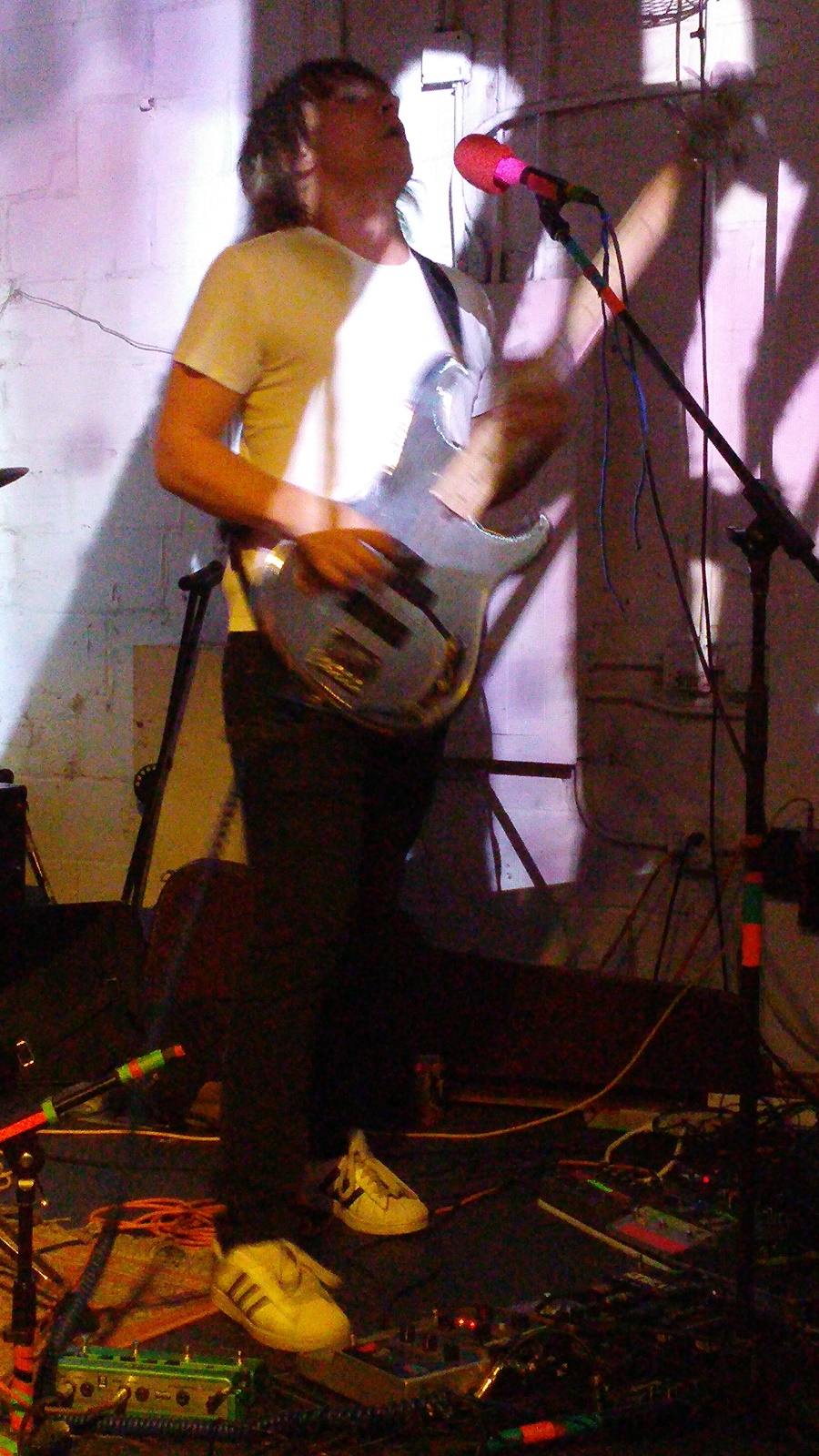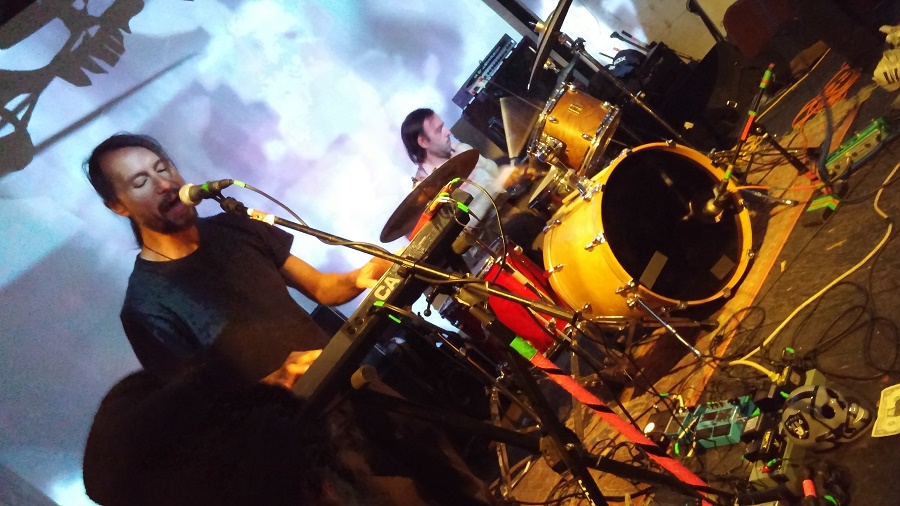 And then it was over. You should have been there, kid.
comments powered by