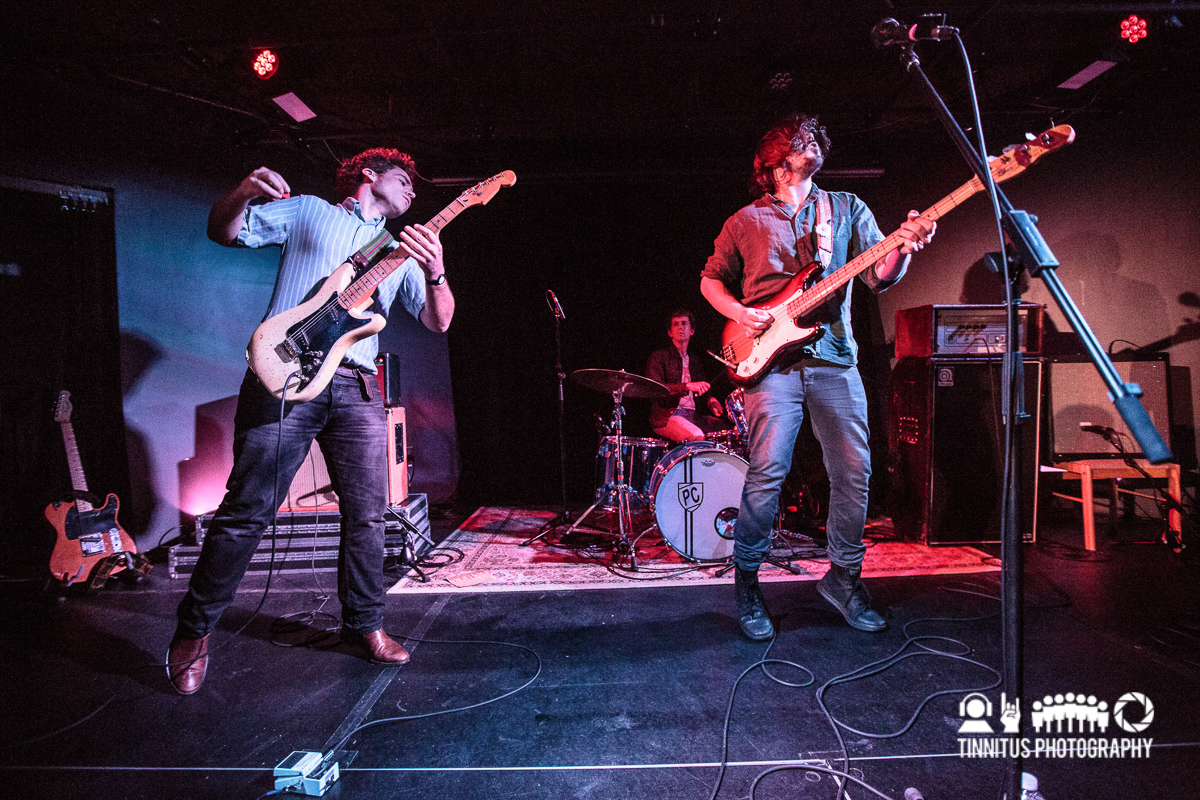 14 December 2015
With the current state of music devolving into electronic squiggles, sensitive beardos strumming ukuleles, or pseudo-rock dance bands with 'woooah woooah' choruses set to overkill, it's refreshing to see four dudes plug in, strap down and hammer on. Parquet Courts don't really do anything ground-breaking, but they don't need to – just a lot of hummingbird-wing speed strumming, some singing mixed with shouting, and a sturdy rhythm section that clears the shoals and navigates the choppy waters. And they have fun doing it.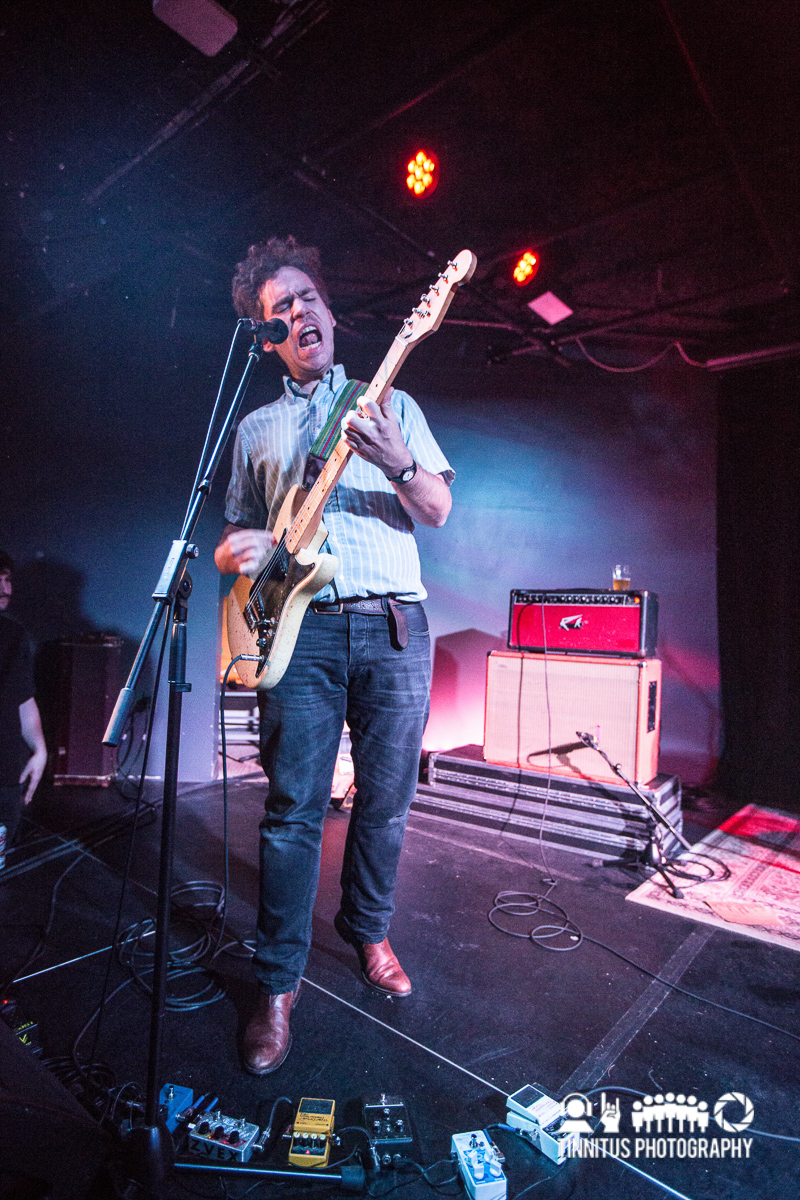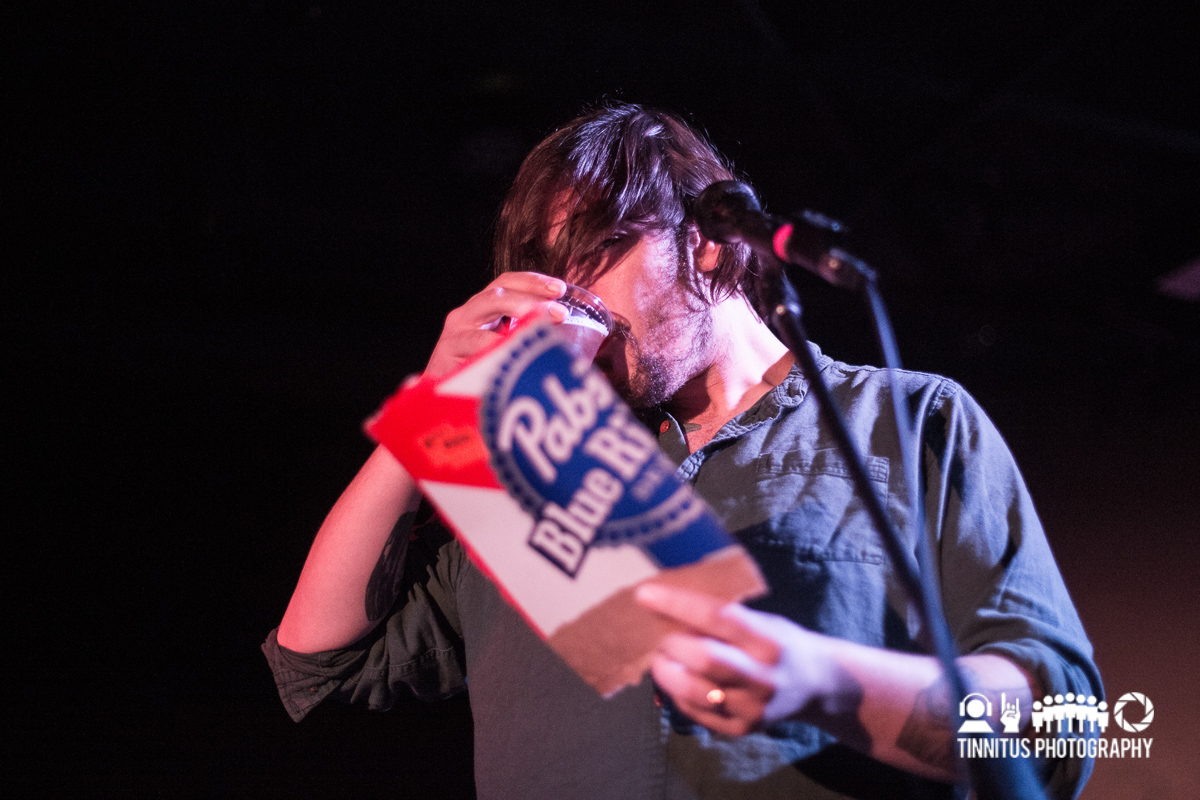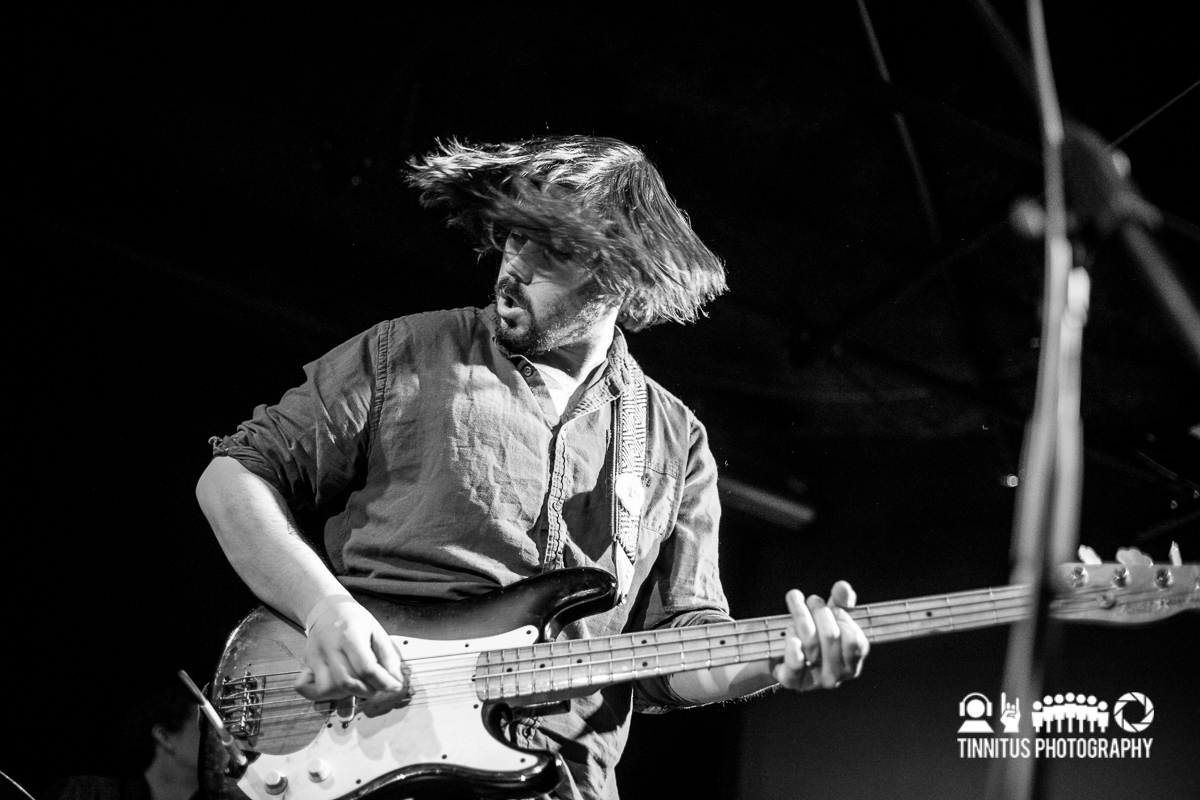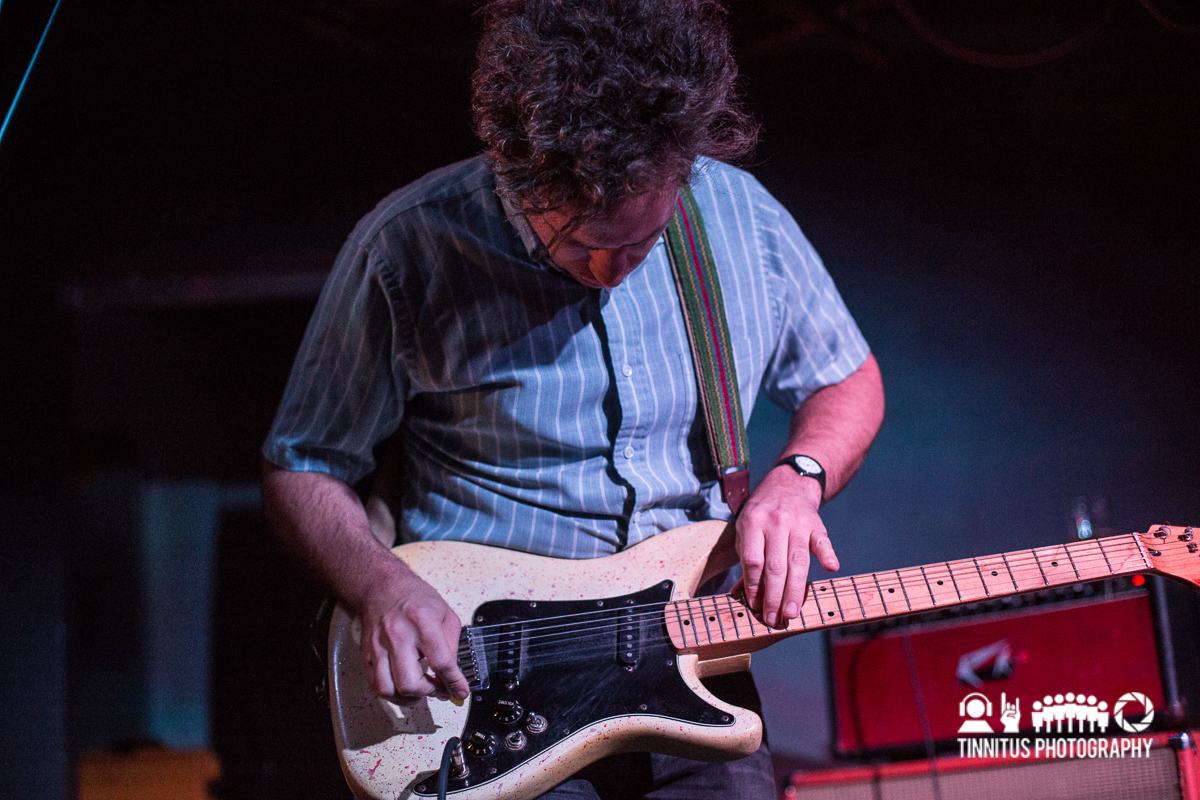 Their first three records (Light Up Gold, Content Nausea and Sunbathing Animal) have two Andre The Giant fistfuls of catchy songs that pack a wallop, and tonight would find the band blasting out (in)credible versions of "Master Of My Craft," "Ducking And Dodging" and "Black And White." The frenetic strumming of The Feelies is there, married to the upturned lip sneer of Richard Hell and the je ne sais fuck you of Lou Reed. Only without as much bile lurking under that veneer. One question going into this show was how the material from the newest release, Monastic Living, would be received. Several friends have expressed frustration with the vocal-free and repetitive to the point of water torture aspects of some songs, but happily those doubts were cast aside early. It's a polarizing record for sure, with very little ear candy to latch onto, but live it made its point convincingly.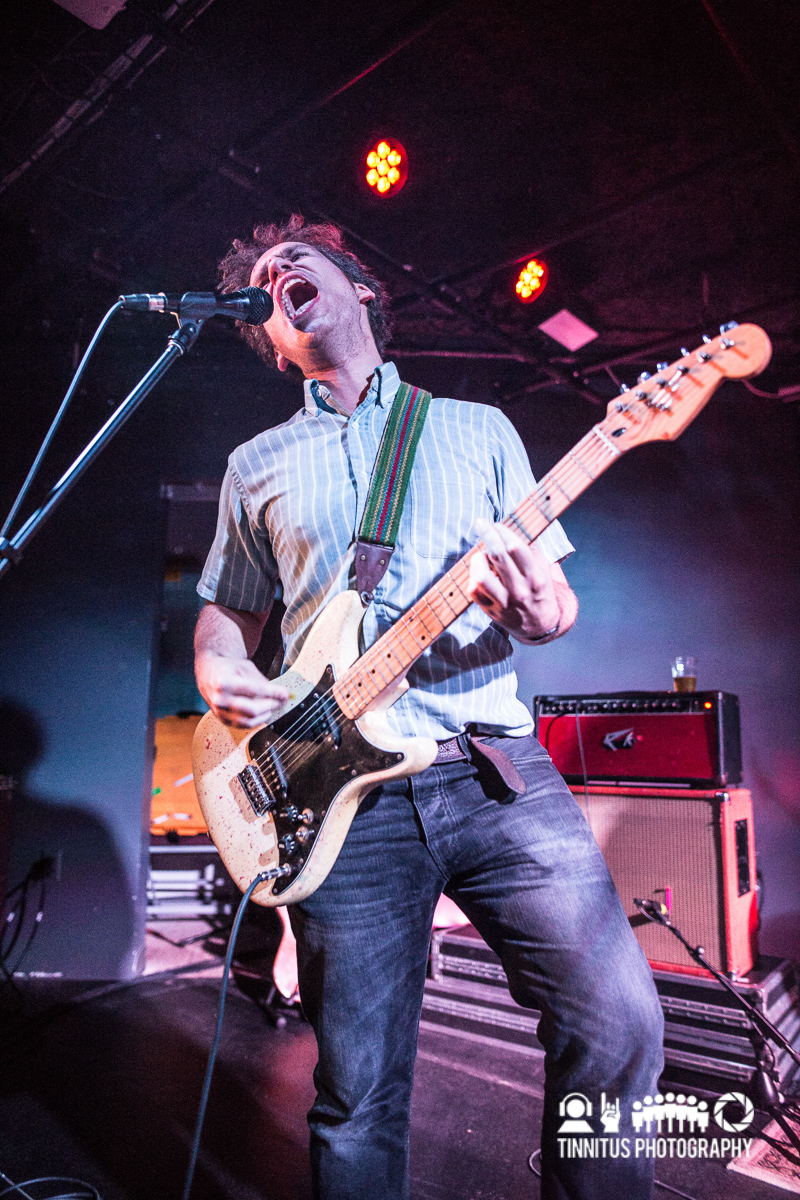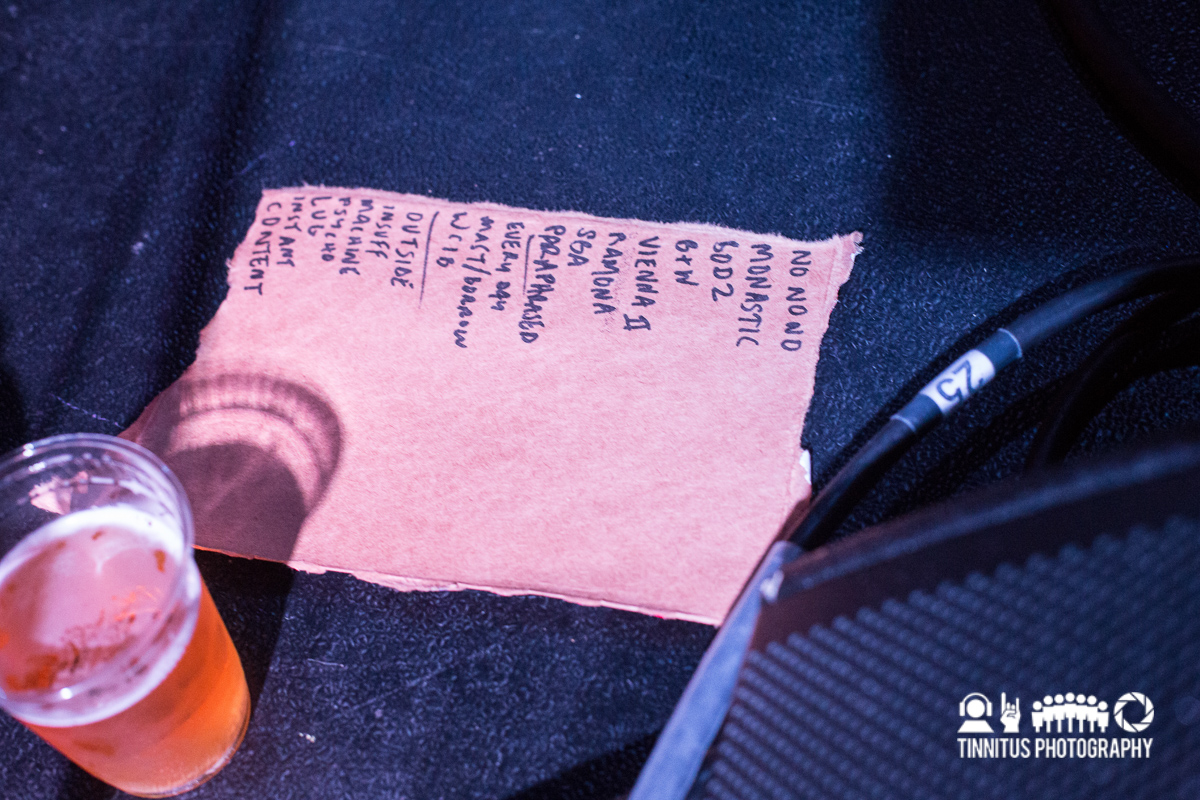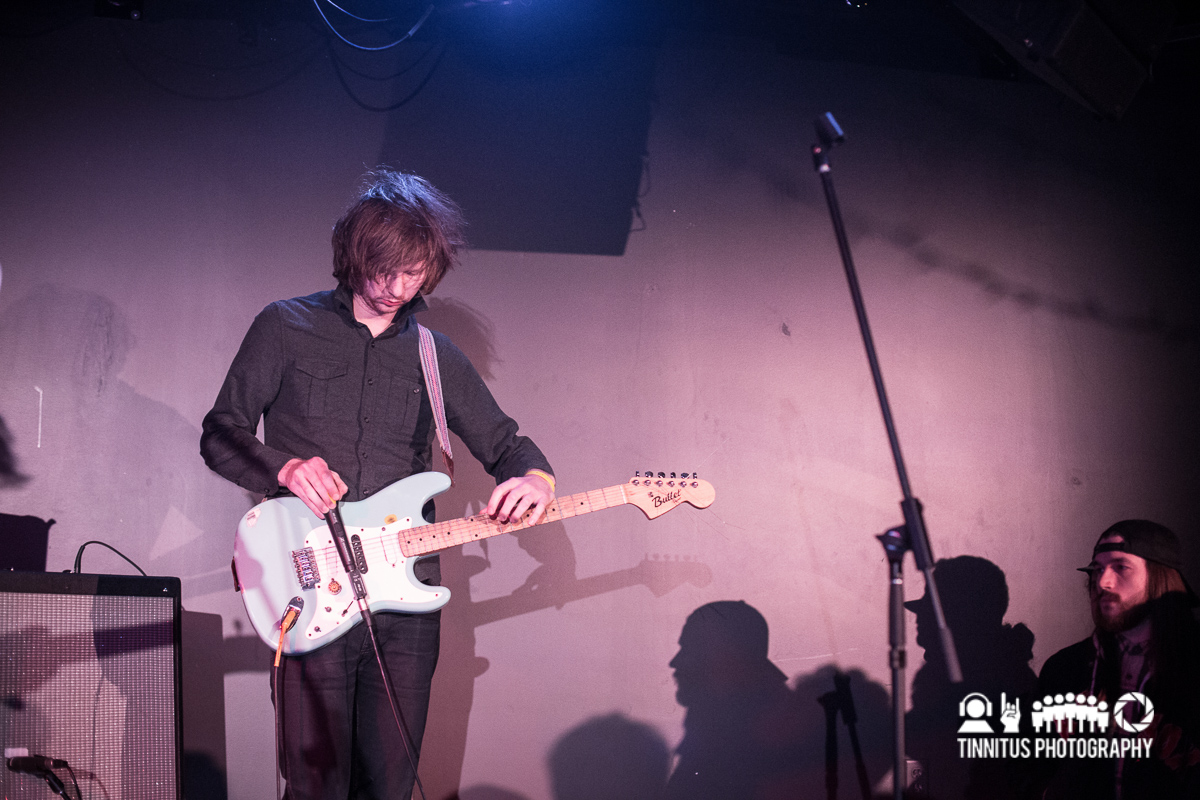 Pill were the second band up, and I had made the mental classification error of reading their name on the bill as Pile, another excellent guitar-centric band that's started to carve out a name for themselves. Pill hail from NYC, and their debut single is out now on Parquet Courts' record label, Dull Tools. Setting the mood from the start, Veronica Torres stalked and crawled on the stage, eyeing the potential victims while Ben Jaffe's saxophone sounded more like a droning bell spitting out sine waves of feedback rather than a woodwind instrument. Guitarist Jon Campolo struck some echoing chords that ran down empty hallways in abandoned tenements; the whole mix sounded like a shotgun wedding of James Chance and Live Skull, with Lydia Lunch as the officiant. I want more.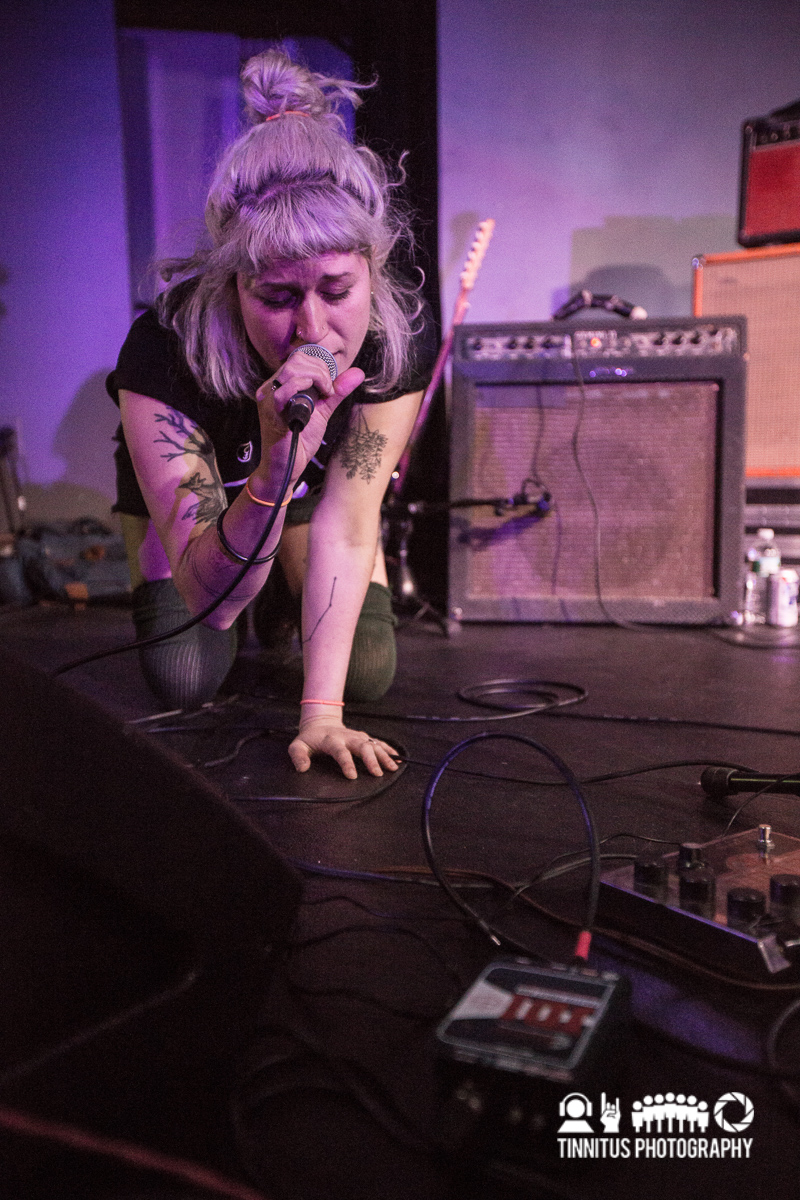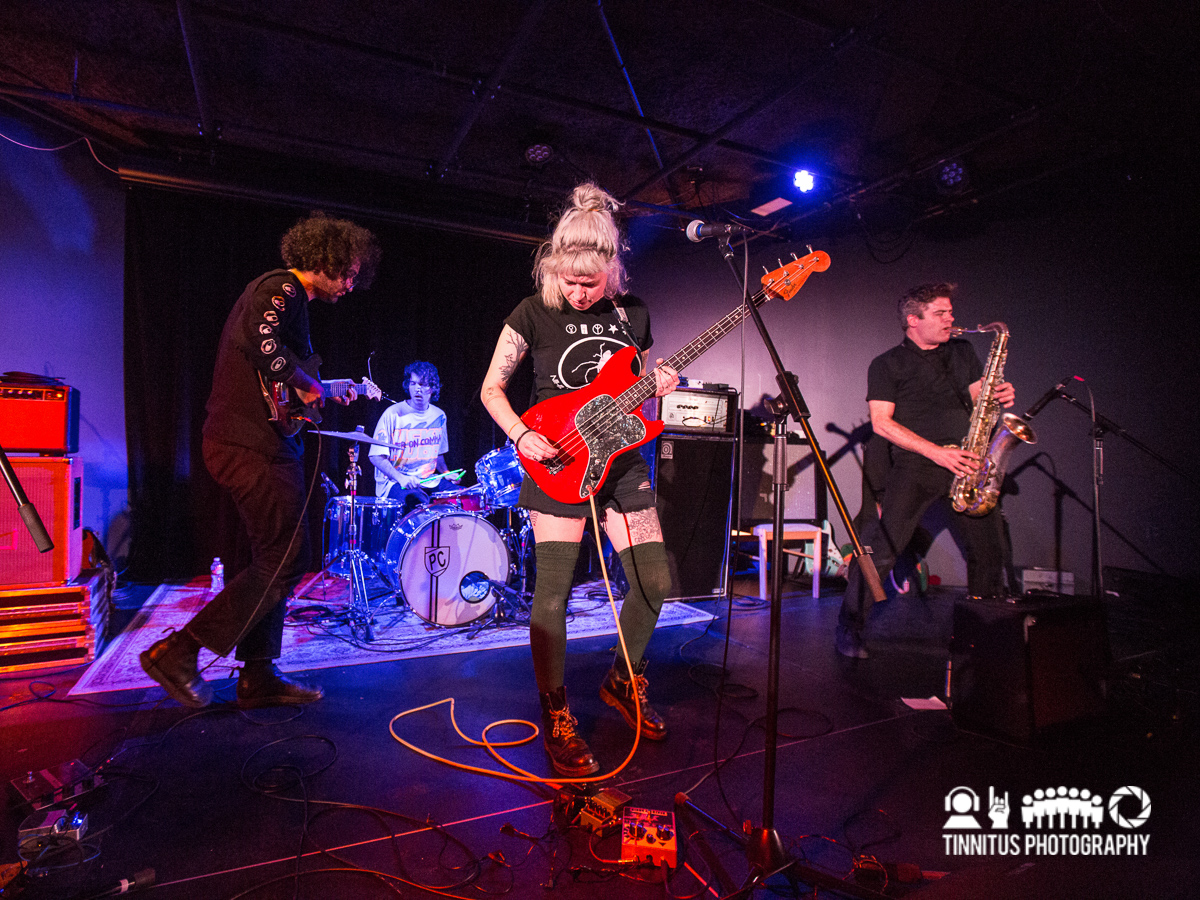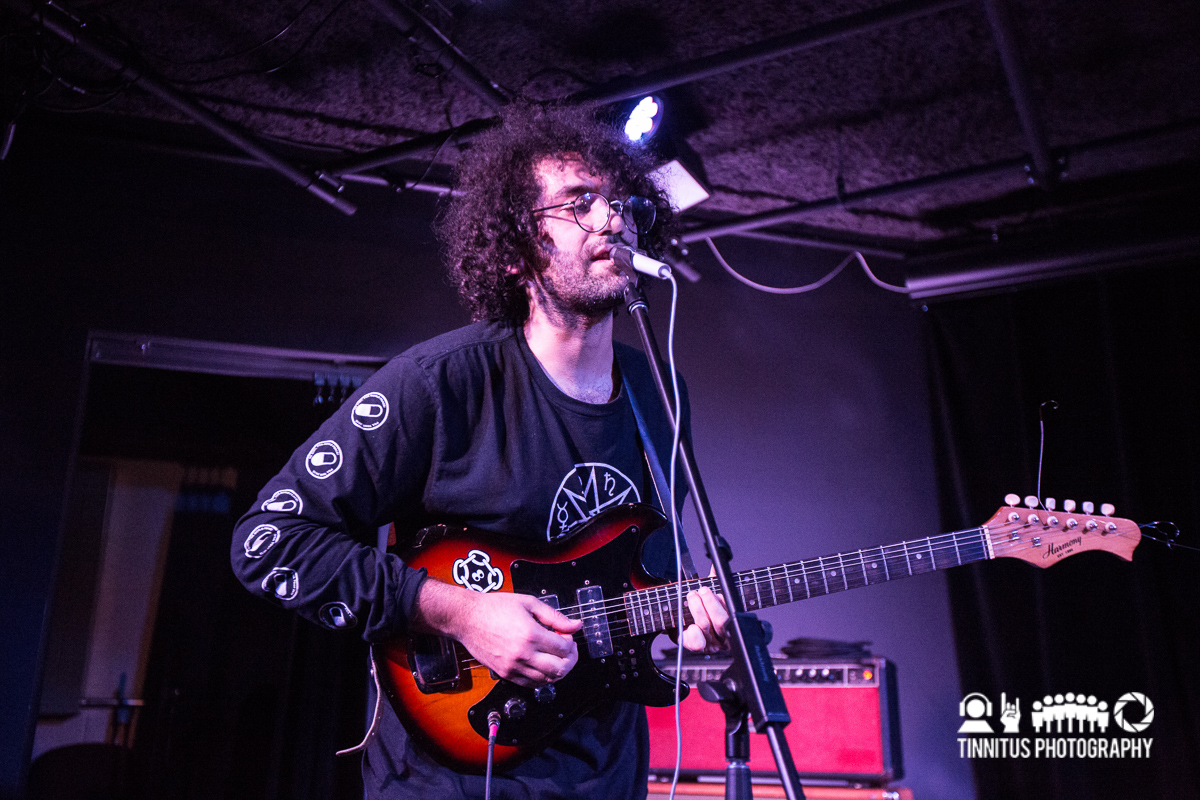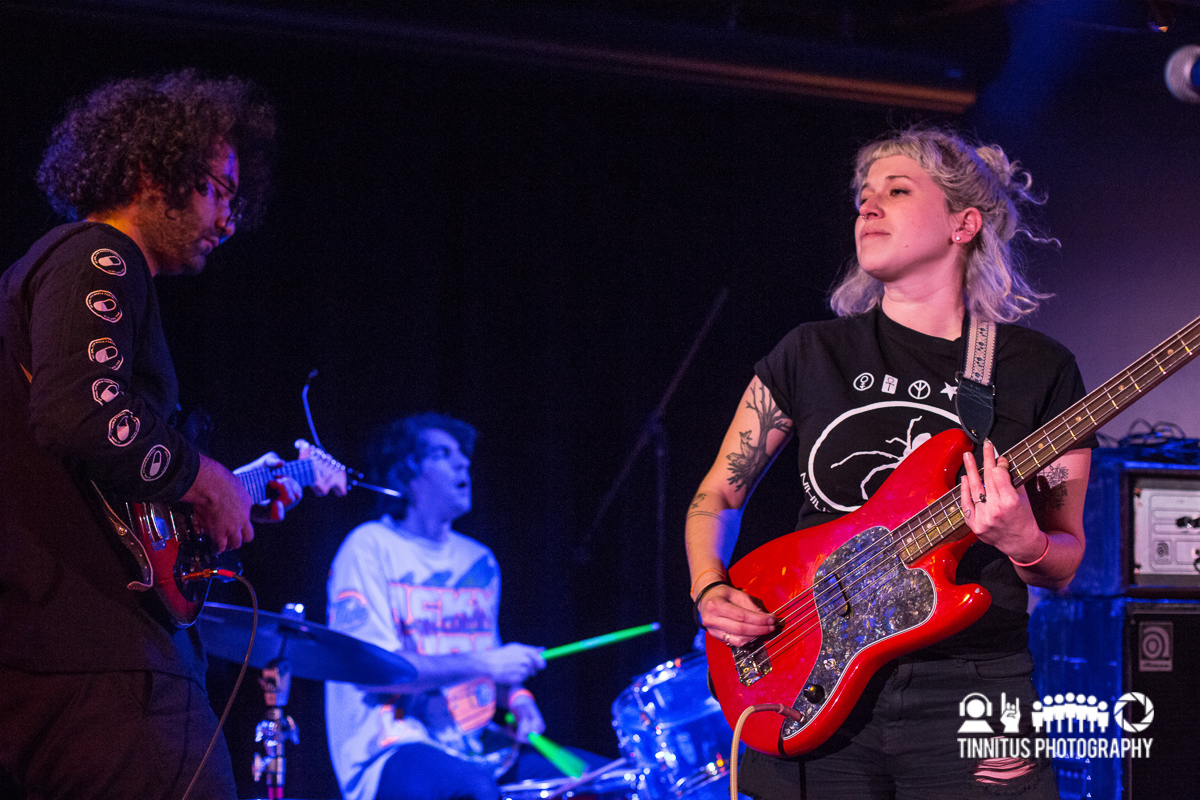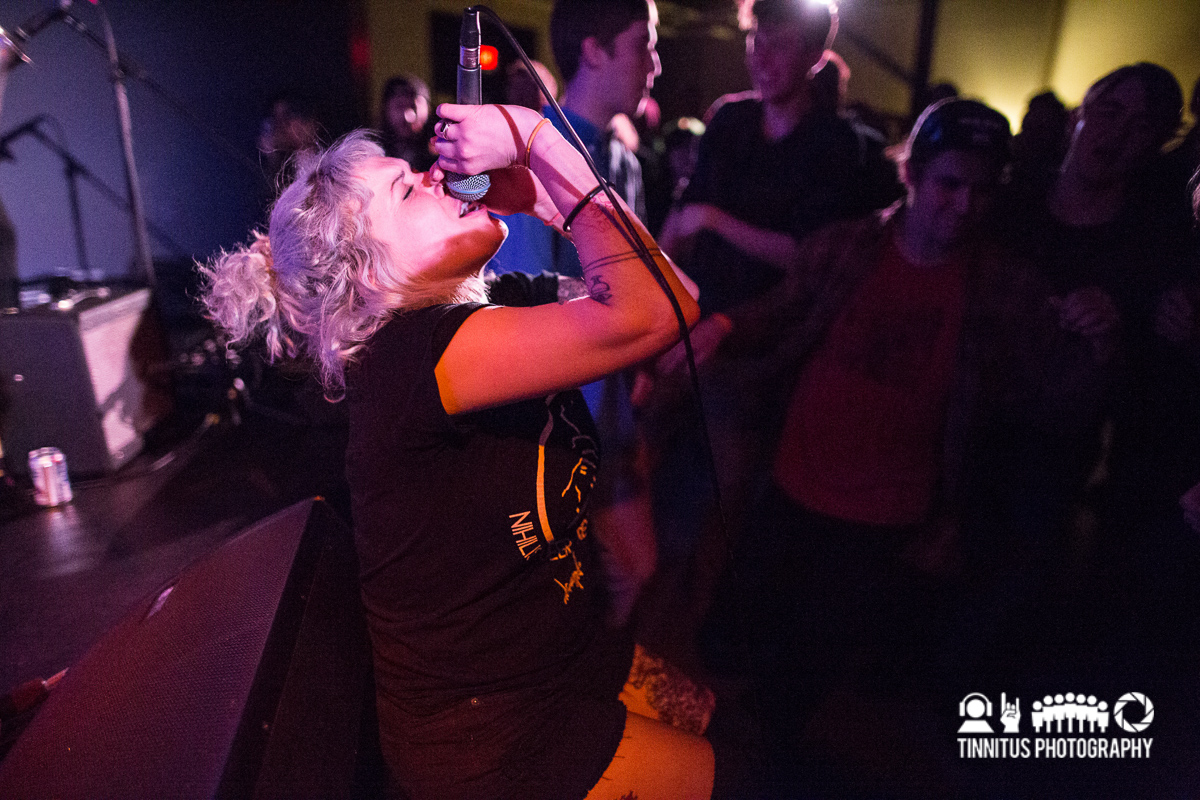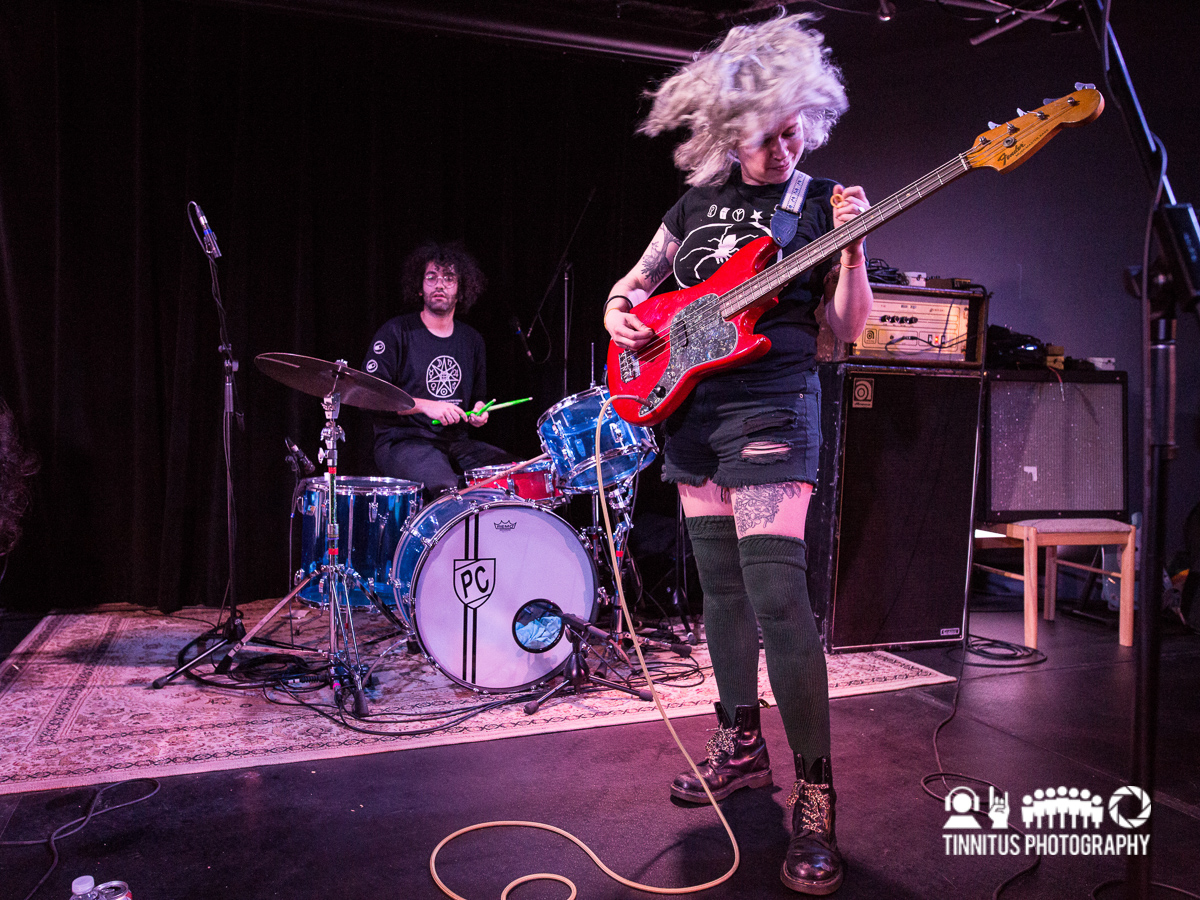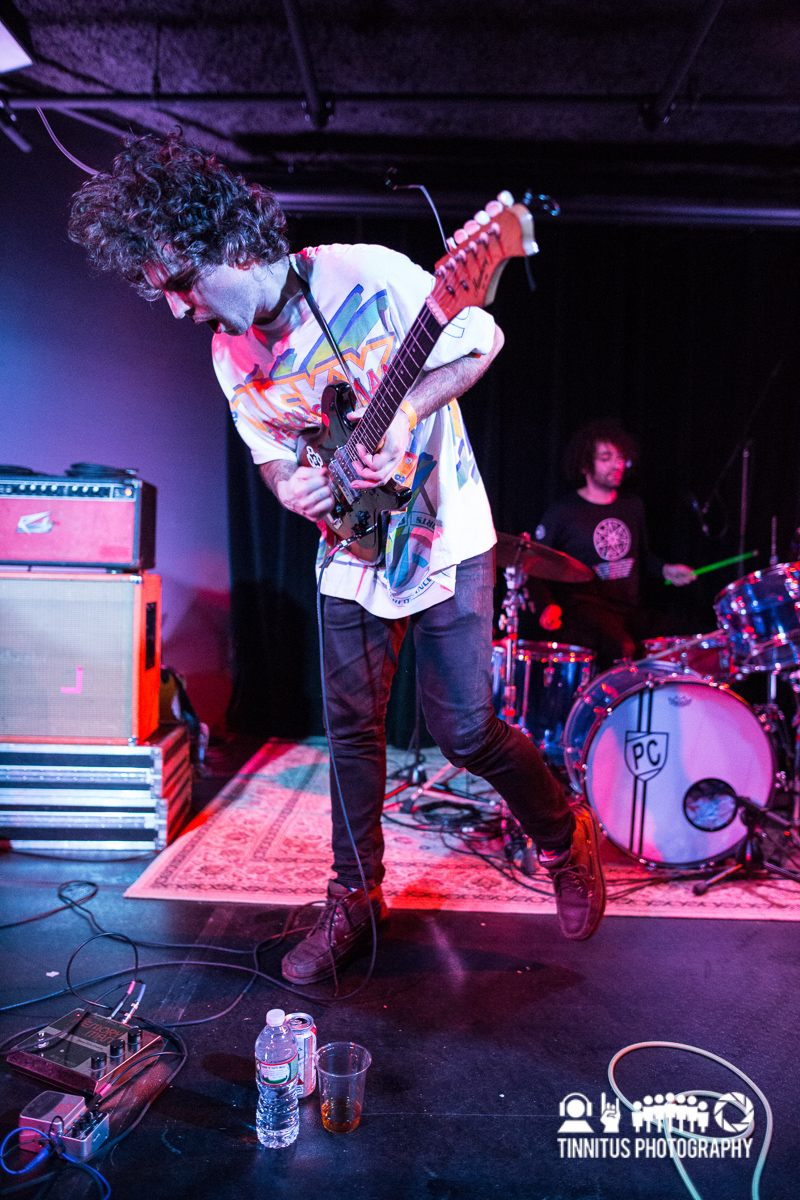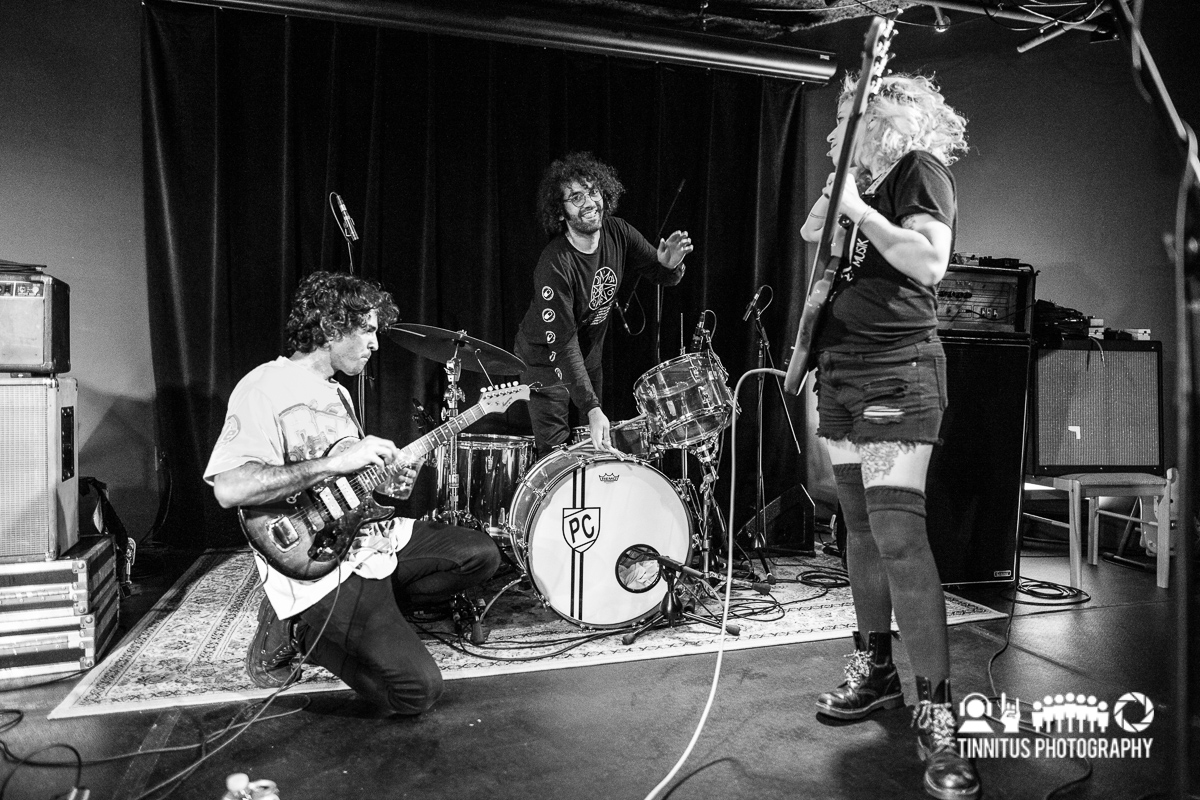 Psychic Blood are a youthful trio hailing from Western Mass, and you can tell they've tapped into a tributary that's a generation or two removed from Sonic Youth and Dinosaur Jr. I only caught the last couple of songs, but their raw talent is readily evident.