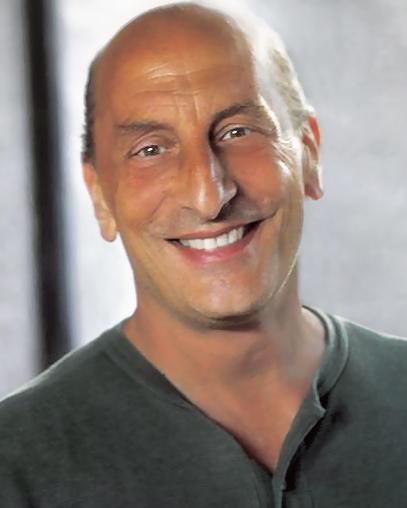 31 March 2022
Hi Emilio, let's start with a bit about you, can you tell me a bit about your career to date, acting, directing and what ever else has got you to where you are today?
Emilio Palame: I was born and raised in Buffalo, New York, where in sixth grade I began singing and playing in our rock group called The Magical Staircase Initially self-taught, I began taking piano lessons and eventually went on to study music formally at SUNY Fredonia.
I was very involved in the jazz ensemble program at the University where I eventually ran the entire program for four years. I received my Bachelor of Music degree and began playing and recording with my own big band in and around Buffalo, New York and southern Canada. After the blizzard of '77, I packed up all my keyboards, musical equipment and charts and moved to sunny Southern California where I began building my career as a studio musician, composer arranger, performer, bandleader and, eventually, landed the gig as accompanist/conductor for the legendary Miss Peggy Lee, Paul Williams, Lanie Kazan, Connie Stevens and performed with numerous jazz artists including Chuck Mangione, Mark Winkler and Grant Geissman.
After the success of writing the music (with my son Emerson) for 111 episodes of Nickelodeon's Ned's Declassified School Survival Guide, the residual income allowed me to finally pursue my dream of becoming an actor. I studied with some of the best acting coaches in Los Angeles, including Katt Shea and the Groundlings. Since then I have appeared in over 100 film projects including supporting lead roles in the hit comedy Expelled from 20th Century Fox/DreamWorks as Principal Truman, and as Colonel Birch in the critically acclaimed Prodigy on Netflix.
What brought you to the Knights of Swing project?
Emilio Palame: Our executive producer and the creator of the world of Knights of Swing, Mr. Rolland Jacks and I have been co-writers and friends for over 21 years. In 2019, Rolland sent me the song "Schoolroom Blues" and that kicked off our journey to putting the whole project together. We were originally going to present the story as a series. Rolland wrote 10 episodes and we filmed the 1st and 2nd, but then Covid hit. At that point, my co-director David Gutel and I took Rolland's work and created the screenplay for the feature film version.
You had a major input into the film, acting, co-directing and arranging the music, is it hard to wear so many creative hats in one project and if so, how did you juggle the various obligations?
Emilio Palame: I've often joked that I wore so many hats in this project that if I weren't bald already, I certainly would be now!
It was very demanding to keep everything going, but having producer Donald Nguyen, co-director David Gutel, director of photography Brian Lang, production designer Neil Cannone and actors Richard Neil, Amanda Lamberti, Curran Barker, and Jeremy Staple, and all the rest of the wonderful cast and crew made this movie come to fruition. There were times when I didn't think I could do it, especially when major road blocks happened – but I kept repeating two main mantras that have sustained me throughout my career: "This must be where someone else quit" and "Trust the Journey."
Musical theatre and films seem to have found a new audience recently, what do you think makes Knights of Swing stand out above the competition?
Emilio Palame: In our film there is a very strong message of camaraderie, unconditional love, forgiveness and the beautiful way music can bring people together, set in a simpler era before computers and the digital age. As you said in a recent review, Dave, "they encounter barriers of privilege and entitlement, racism, jealousy and class issues, deceit and redemption, as well as all of the usual battles that come with creativity and band dynamics" – not much different than our world today.
Musically the film is set in a very interesting time as big swing bands were starting to lay the foundation for rock and roll, what draws you to this era, musically and otherwise?
Emilio Palame: Having been a jazz musician and big band leader/composer/arranger since my late teens, this was a natural for me to take Rolland's songs and story to the screen. I have stacks of original arrangements that I wrote by hand starting in the late 1970s – that, combined with my jazz ensemble work at SUNY Fredonia, gave me the foundation and the drive to pursue this project. Bands like Blood, Sweat & Tears and Chicago were very influential to me, but hearing the Count Basie and Thad Jones/Mel Lewis Big Bands were what really inspired me.
What do you think that the film and the music has to say to a modern audience and perhaps even the modern musician?
Emilio Palame: Although our story takes place in 1947-48, the aspects of racism, diversity and class issues, unfortunately, are still quite the same decades later, yet at the same time, the healing, sense of togetherness and bonding are also still a wonderful thing that music can engender.
What other projects do you have lined up and what does the future hold for you away from the spotlight and studio too?
Emilio Palame: Rolland and I met over a project some 21 years ago when another arranger wasn't able to complete the orchestration due to personal reasons. That project, entitled Bizzzy, will come full circle this year as we are just now starting the preproduction for the 70s-infused musical.
I guess you could consider me an achievement-oriented, bordering on workaholic person…but I love what I am able to do, so to me my work is a labor of love.
Dave, I enjoyed sharing my thoughts with you about my career and the background to our movie Knights of Swing. Thanks for taking the time to write such a wonderful piece about our heartfelt film.
And thank you for telling me all about this brilliant project, best of luck with it and everything else you do in the future.