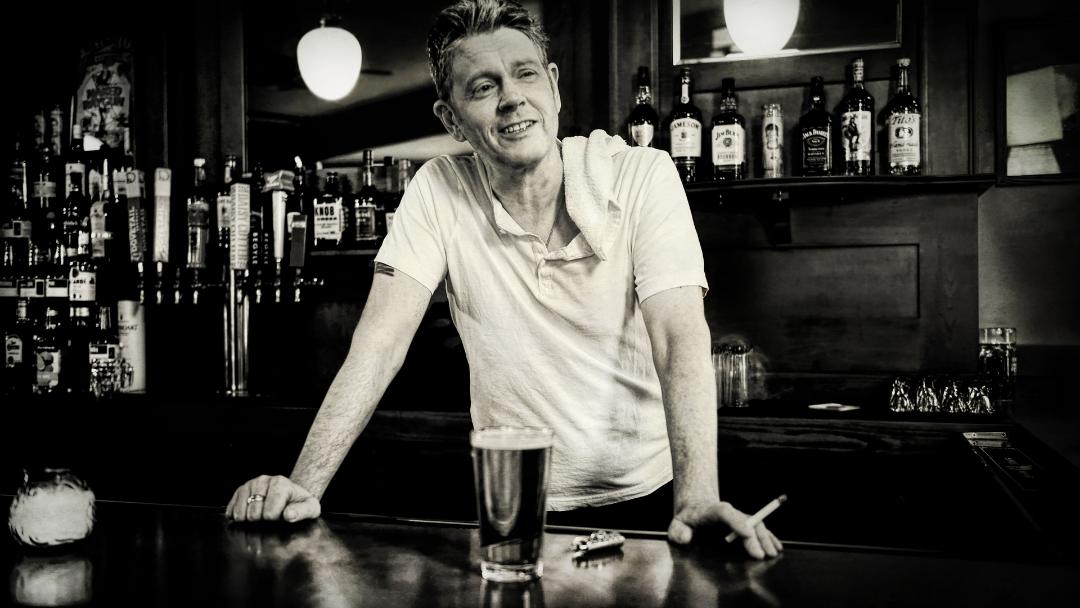 29 June 2021
I love the literacy that runs through Birthday Poems, not just the song's subject matter but their narrative nature and even the rich titles. Do the words come first or is the process different every time?
Chris: I tend to work with a guitar on my lap, melody & words at the same time, that's just the way I have always done it, this time was different in that I already had a storyline, a beginning middle, and end, and I wanted to write the whole story in song from Stella as a teen, George as an Orkney transplant in the big city for the first time, up to Stella's death 3 decades later. By working with melody and words at the same time it helps me with the rhythm of what I am saying in the song
Stylistically, Birthday Poems swaggers between many camps – folk, alt-pop, rock, and many places in between – what artists and influences do you feel have helped shape the way you make music?
Chris: For this album I found myself referencing the album "Berlin" by Lou Reed. "Berlin" is a song cycle, so each song works by itself and together there is a story, however, it's not thrown at you that way, the listener still has to use their imagination. But I was also aware that I was referencing one of the greatest poets of our time in George Mackay Brown, I was very conscious of that, it's like being asked to paint a portrait of Picasso. I read a lot of his poetry and short stories while I was writing.
However, in general, my influences are lifelong, and in middle age, they tend to be a bit of a muddy swamp filled with Ornette Coleman and David Bowie, and everything in between!
The album is a fictional account of some real-life people and relationships from the recent past. Can you explain a bit about the story and why you wanted to tell it?
Chris: When I was young I befriended the children of the poet Stanley Roger Green, Malcolm, and Alison, they did not live with their dad, but when I found out he was a poet, I bought one of his books, and there was a poem in it called "Bavelaw in winter" which to this day is a fountain of inspiration. This would be about 1980, There were other friends in my life whose parents were involved either directly or tangentially with the arts scene in Edinburgh, although at that point I was only really interested in people my age and being in a band. Years later, I mean 35 years later I bought Stan's book "a Clamjamfry of Poets" which is about the literary scene in Edinburgh in the '50s and '60s, this is where I read about George and Stella and thought it would make a great historical fiction novel, but I ditched that idea in favor of an album.
Both you and Monica Queen have a rich history of making music that echoes with the sound of where you are from. Is there a sense of tradition or preservation helping to create some very Scottish vibes, or is this just what comes naturally?
Chris: I don't live in Edinburgh anymore, so I think that my sense of belonging and cultural awareness of my homeland is a lot keener, I have had dreadful homesickness, and part of my process in writing keeps this at bay, But I do think the music on the birthday poems is natural, none of it forced, I was not about to do a sort of folky traditional record like The Chieftains or something, plus, I don't play that music, it would be like doing a record about Miles Davis and suddenly deciding I was going to play jazz, the music is from me, what intuitively felt right
You have some shows planned for Chicago which go beyond merely playing the songs from the album. What can people expect from those?
Chris: Dynamics! Songs from the past 3 decades and a bit of reading as well, I think it's a great set
This new project and your album seem to be mentioned everywhere I turn these days. The net seems to be cast very widely, so to speak. How have you managed to get the word out about this album with such a great reach?
Chris: No idea, a lot of people like my manager Kimberly and my publicist Shameless Promotion PR have been working very hard! And I would like to think it has struck the hearts of people and they like the music! I also think that now I can see the project, it's a unique story, I think Monica brought so much to the table and that's new for me. Also, the production, which was my friend Chris Bruce, he worked so hard on it, thinking and rethinking things, while I just go "oh it's fine!!" I need people like that around me!
And finally, what does the future hold for you, music, playing, and also what are you looking forward to personally no the world seems to be returning to some sort of normality?
Chris: Sometimes for me the best bit about a new release is that I can start to think about the next one! So, writing is in store! The pandemic has made me a very comfortable recluse, which I was heading towards anyway, so I plan to aggressively grab as much solitude as I can!! However, if these gigs go down well, I would like to do more! some sort of normalcy might be on the horizon?
Learn more about this colossal project and discover more about Chris Connelly at www.chrisconnelly.com