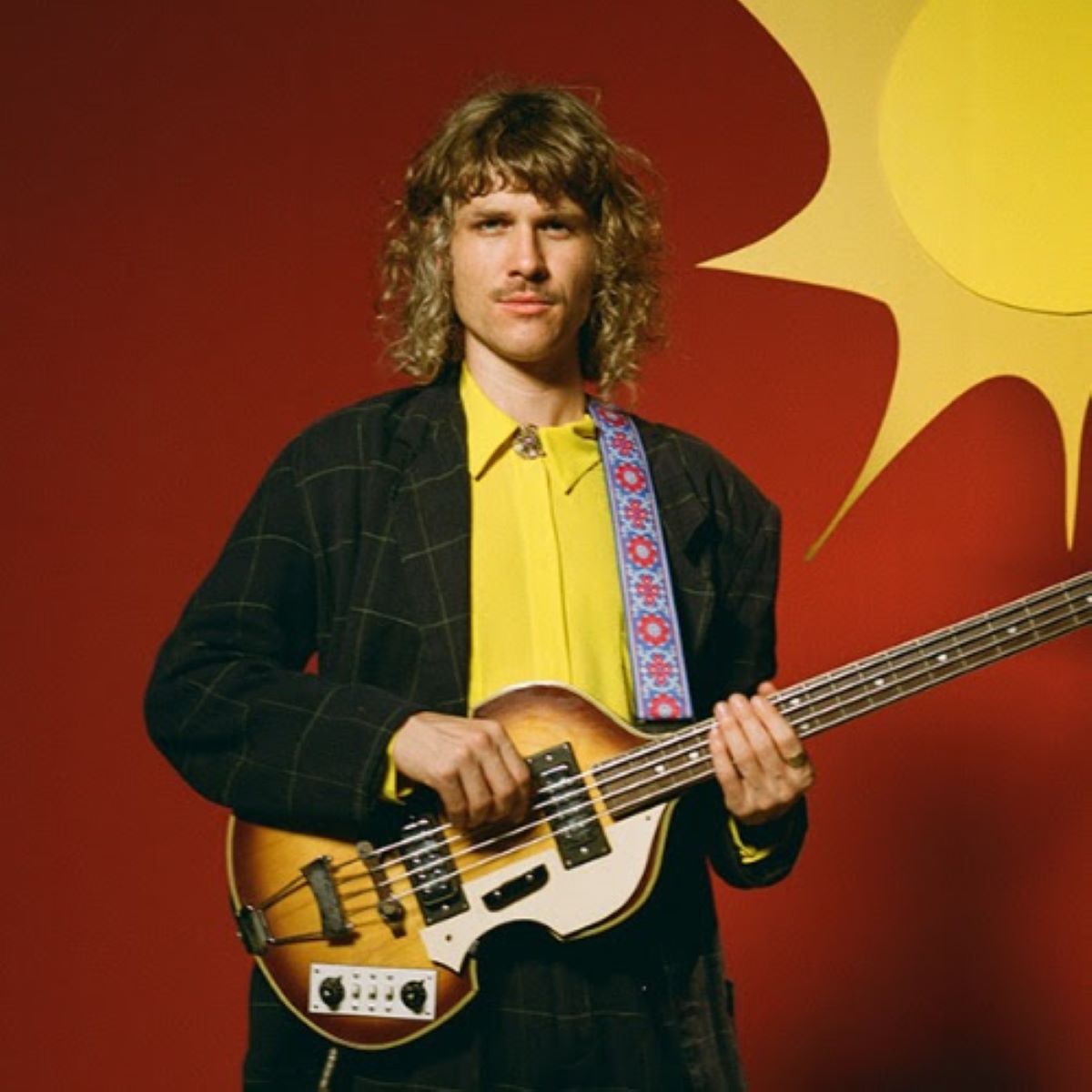 28 June 2021
Australian indie dream rock artist Tim Ayre first rose to fame as half of the duo Tim & Jean before striking out on his own with a self-titled solo EP in November 2019. The sunny, highly melodic songs resonated with listeners, who've given that release well over a million streams to date. Now Ayre is back with another batch of catchy tracks, releasing a five-song EP, Modern Life, in mid-June via Kitsuné Musique. During a Zoom call from his Sydney home, Ayre discusses how and why he makes this type of uplifting music.
You have a very sunny vibe that's distinctive. How did you come up with that as your sound?
TIM AYRE: I think I've always had a pretty sunshine type approach with music. I've always been drawn to that type of music. My parents played The Beach Boys, The Beatles, stuff like that. It's funny because there's beautiful elements to these songs and these artists, but there's a bit of darkness underneath, as well. Like, there's a little bit of troubled soul. But I always liked the idea of writing something maybe serious or heartfelt, but you've got this light music that is going with it. I just think I'm naturally going toward that. I don't know if it's just my state of mind and where I am at the moment in life. I'm always pretty optimistic.
What was your songwriting process for this EP?
TIM AYRE: This EP, I did it in one period of time. I was mainly working on combinations of things. Piano, coming up with the foundation of the songs, getting melodies, and then working out lyrical stuff, just focusing on what the feel of the song is. Because of COVID, we were in a lockdown [in Sydney]. I went manic and ordered a bunch of equipment and gear. I'm sure there's so many other people that did that. I got a mellotron and a bunch of other instruments. I guess that also changed my angle of writing because I couldn't really go into a studio; I had to try and do it myself a bit. I think that brought a little bit of charm into the production. So I produced a bunch of the songs just purely from my bedroom, and then took it on to the studio when I could.
Did you have any overarching themes as you wrote the lyrics this time?
TIM AYRE: I'm one of those people that writes subconsciously – I'm accessing a part of my brain that I don't realize I'm accessing. I feel like when I'm writing, it's kind of like I'm in a state of flux and I'm just bringing words down. It's kind of weird sometimes because you think it's something I'm just throwing onto a piece of paper, but I get context a lot later. Obviously, some things, I am trying to make sense – I don't want it to be completely all over the shop, lyrically. But just in terms of meaning and the tone of it, I think it generally comes from a place of, I'm putting it out and this is what it is. I think Modern Life is specifically that. It's a random phrase that came into my brain. What does that mean? And I figured out what I was thinking at that time: it was my observing of what was surrounding me at the time, living in Melbourne. And also, the travel thing. Different cities and countries. I've always dreamed of going to every corner of the world and trying to soak up different cultures and learn from it. I think a lot of Australians are like that because we are on the other side of the world. We want to see what's happening where all the action is.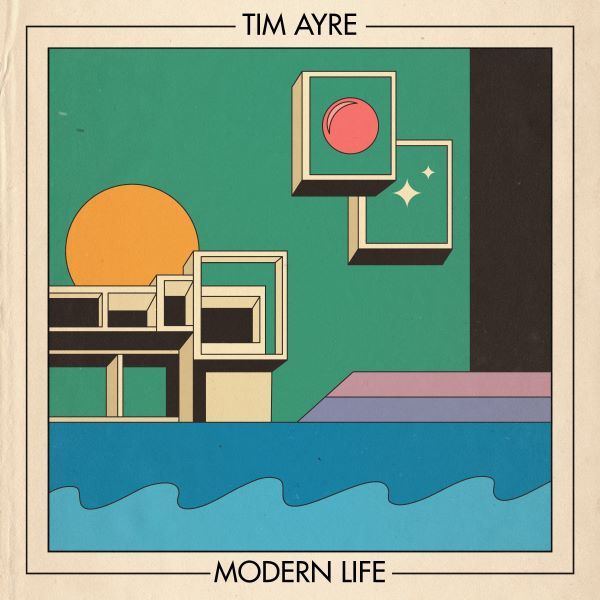 What made you want to be a musician in the first place?
TIM AYRE: I did music from a young age. When I was five or six [years old], I remember being so intrigued by the piano because my brother played it. He was learning it, and he's a few years older than me. I was really interested in it. And I would listen to records on a Walkman of Mozart, classical music, because it calmed me. It's weird, looking back. I'm like, "Why was I doing that?" But I would sit down in the corner and listen to it. I've done many other jobs or trades and I'm like, "This is not for me." I think music is the only thing I'm really good at, and the thing I feel comfortable doing.
After being in bands, what made you decide to become a solo artist?
TIM AYRE: I feel like there was moments where I was doing that already – I was working with other people and giving them responsibility, but I think a lot of the time the responsibility still came back on me, in a lot of ways. I do rely on other people to help and contribute. I can still delegate things, and still be coordinating the whole thing. I think that's part of writing and being involved in music. Brian Wilson, [with the album] Pet Sounds, he obviously had The Beach Boys during that record, all these amazing musicians, but he was giving them the direction but allowing them to play and bring their energy. I love being in that position, to see an amazing talent and try and let them in and be involved in what I'm doing.
Anything else you'd like to add?
TIM AYRE: I don't really have much else to say. I think the music does the talking!