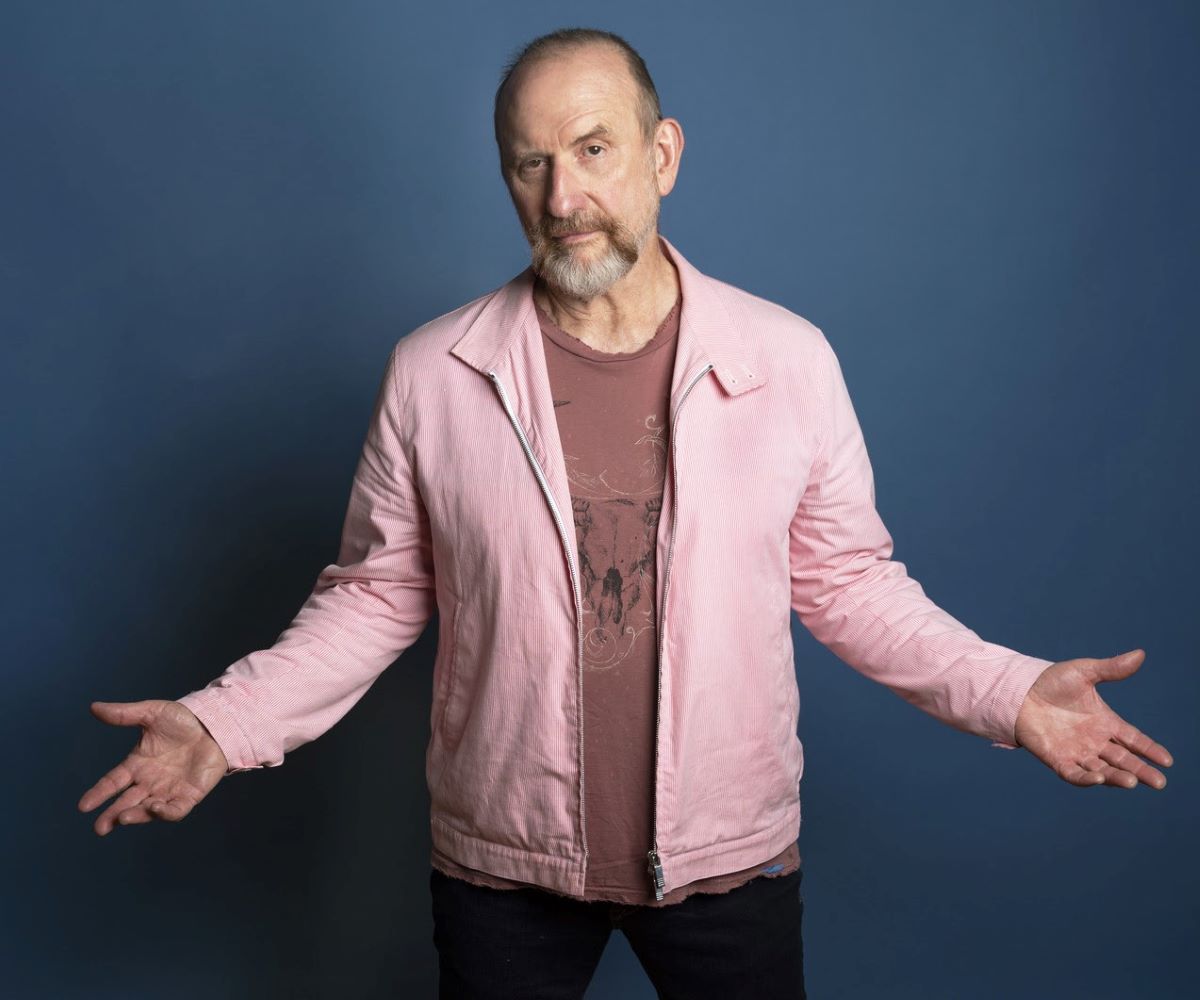 8 August 2021
Colin Hay rose to fame as the frontman for Australia-based rock band Men at Work, who had numerous worldwide hits throughout the 1980s such as "Down Under," "Who Can It Be Now?," "Overkill," "It's a Mistake," and several more. In 1987, he launched his career as a singer-songwriter with the album Looking for Jack, going on to release a dozen solo studio albums so far. Now based in Los Angeles, he's having quite a busy summer: he released his 2001 album, Going Somewhere, on vinyl for the first time in June, as well as putting out an album of cover songs, I Just Don't Know What to Do with Myself, on August 6 (featuring songs by The Beatles, The Kinks, and Dusty Springfield, among others). He's also hitting the road for a lengthy U.S. summer tour (dates listed below). Calling from his Los Angeles home just as this whirlwind of activity began, Hay discusses how he's navigated his ever-evolving career.
Going Somewhere has been one of your most popular solo albums, so marking the 20th anniversary with a vinyl release makes sense. Why do you think that album connected so strongly with listeners?
COLIN HAY: I did it because I'd been playing live, and people wanted an acoustic record. It seems to be one of those records that people just respond to – I think it's because when they listen to it, they feel like they're having a conversation with you just because of the fact there's nobody else coming into the picture. There's no other instruments, no one else playing. It's just me on guitar, so it's a one-to-one relationship with people.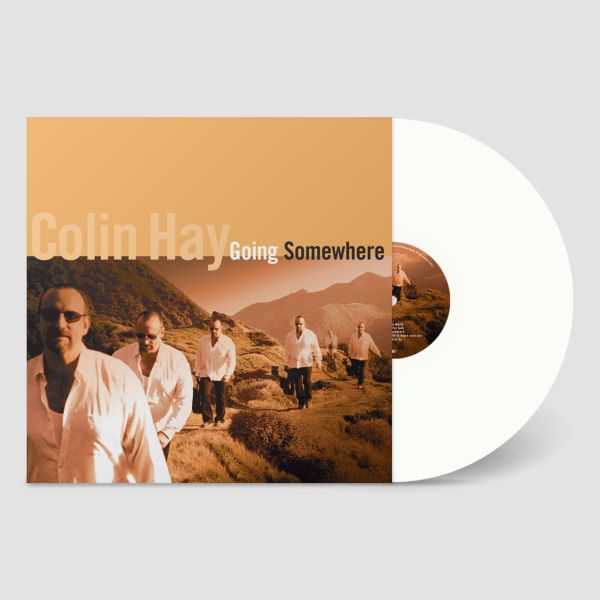 What inspired you to write those particular songs?
COLIN HAY: I moved to California in 1989, 1990, from Australia. So I was trying to figure things out, how to keep making records and what to do next. I wasn't poor, so I was lucky in that sense. It wasn't like I had to go out and get a job like most people do. I could still go, "Okay, I'm going to write and play songs for a living." But it was difficult to get noticed, even though I'd had success in the old band – there was very little name recognition of my name, so I had to try to figure out how I can come into people's consciousness somehow. Moving from Australia to come over here professionally, I had a record deal with MCA Records – and then I got dropped, and so I was on my own. That was interesting because I came over here because I had this big, fancy record deal with a major label, and so that was done, it was gone. It was over. That was somewhat challenging. I'm thinking, "What am I going to do now?" And also, I was sober – I'd stopped drinking. So that was challenging, as well, because I'd been drinking so much for so long. So everything was kind of, "How do I wipe the slate clean and start again and make it meaningful somehow?" So I think a lot of the songs reflected that. I realized that if I was going to have any effect on my professional life, I was going to have to take it by the scruff of the neck and go out and do something. I had to go out on the road and find my audience, because I realized they weren't necessarily going to find me because people are too busy doing their own things. I had to, in a sense, inject myself in people's lives and go, "Hey, remember me?" and bang out a few tunes and hope that people liked them.
How did you find the grit to persevere through all that?
COLIN HAY: There are a lot of hours in the day, so you have to do something with yourself. You have to work. You have to do something which is fulfilling. Another thing that I slowly discovered was that I couldn't hold the success that I had had with Men at Work as a professional yardstick because that probably was never going to happen again in the way it did. I had commercial success very early on in my career. Huge, monumental success. But I had to think, "Well, I'm not going to try and be so goal-oriented, where all I wanted [was] to try and outdo what I'd done in my past." I just had to take it a day at a time. In a way, it was creatively quite freeing, not having a record deal anymore and being able to just go, "I'm going to learn a few things here because I have time." I put a studio together and I learned how to be an engineer and get involved more in the process of recording, which I still do and which has been quite rewarding. As I say, I was fortunate that I didn't have to do anything else. I could continue pursuing that and not have to do anything else for a living.
How did you know you wanted to become a professional musician in the first place?
COLIN HAY: I never consciously thought about doing it like that. I was just surrounded by music my whole life because my mother and father had a music shop. So it was a path that was in front of me, and I just walked down it. I never decided to be a professional musician. I just wanted to avoid the straight world…a world of corporate greed and having to actually grow up. When you get to a certain age, you have to join the working people, in a sense, and just get swept up in shit. So I'm glad that I chose something to do which I found nourishing in some way.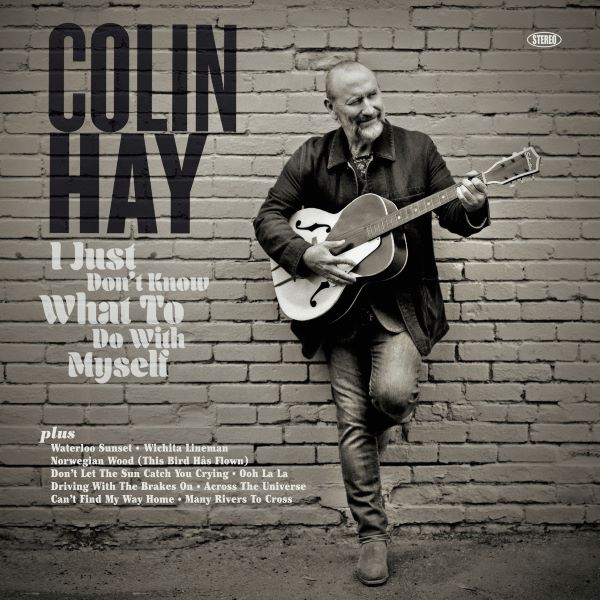 For this new covers album, how did you decide which songs you'd do?
COLIN HAY: I have a new album of original material which is coming out in the new year, which was originally going to come out [this] August. But because I was unsure whether I was going to be going on the road, we decided to put it out early next year. So I was sitting around in the studio thinking, "Well, what will I do now?" Gerry Marsden of Gerry and the Pacemakers had just died, and so I remember sitting down in the studio singing "Don't Let the Sun Catch You Crying," so I recorded it, and we just kept on. I'd finish one song and then it was just really what sprang to mind from different periods in my life.
What do you think it'll be like to play shows for live audiences again, after such a long hiatus during the pandemic?
COLIN HAY: Well, it's a little daunting at the moment, quite honestly, but once you get onstage, it will be fine. For me, it's all about preparation. I like to be prepared so that you have a roadmap. You can deviate from the roadmap, but if you have a map, that really helps the thing have life. That's what I've found, anyway. We have three days' rehearsal, so it's not a lot, but it's always enough because the musicians are so good that they figure it out so quickly. We're going to play some of the old Men at Work songs, some of the songs off some of the solo albums, and then play new songs from the original album that's coming out next year. We'll play songs off the covers album, which people will know. So hopefully, it'll be a pretty interesting show.
How do you think your songwriting has evolved over the years?
COLIN HAY: You try and let things develop over time and not push things too much. You try and learn different ways of playing, and it affects how you write. Even just learning some different chords, it takes you down a different road and you think, "That's really interesting." Everything informs everything else. I try and let other influences come in, as opposed to shutting things out. Lyrically, I think I would put such things like "Overkill" up there with anything that I've done recently. You don't necessarily, as you get older, get better or worse. You have these moments where you're chipping away, and occasionally you hit this vein, and you follow that. Then you maybe have fallow periods. Then all of the sudden, you find yourself with these ideas, they come out in some way. It's exciting. You bring these things into existence, and it makes you feel good. It's a great feeling.
Colin Hay's Summer 2021 Tour Dates:
Wed., Aug. 4 HYANNIS, MA Cape Cod Melody Tent
Thu., Aug. 5 COHASSET, MA South Shore Music Circus
Fri., Aug. 6 SALISBURY, MA Blue Ocean Music Hall
Sat., Aug. 7 LOWELL, MA Boarding House Park
Sun., Aug. 8 HAMMONDSPORT, NY Point of the Bluff Vineyards
Tues., Aug. 10 OCEAN CITY, NJ Ocean City Music Pier
Wed., Aug. 11 BETHLEHEM, PA Wind Creek Steel Stage at PNC Plaza
Fri., Aug. 13 RIDGEFIELD, CT Ridgefield Playhouse
Sat.-Sun., Aug. 14-15 NEW YORK, NY City Winery New York
Tues.-Wed., Aug. 17-18 ALEXANDRIA, VA Birchmere
Thurs., Aug. 19 CHARLOTTE, NC McGlohan Theater
Fri., Aug. 20 ATLANTA, GA City Winery Atlanta
Sat., Aug. 21 PELHAM, TN The Caverns
Thurs., Aug. 26 GRAND RAPIDS, MI Frederik Meijer Gardens & Sculpture Park
Sat., Aug. 28 WASHBURN, WI Big Top Chautauqua
Sun., Aug. 29 CHICAGO, IL Park West
Wed., Sept. 1 ARVADA, CO Arvada Center for the Arts and Humanities
Thu., Sept. 2 SALT LAKE CITY, UT Red Butte Garden
Sat., Sept. 11 REDONDO BEACH, CA BeachLife Festival 2021