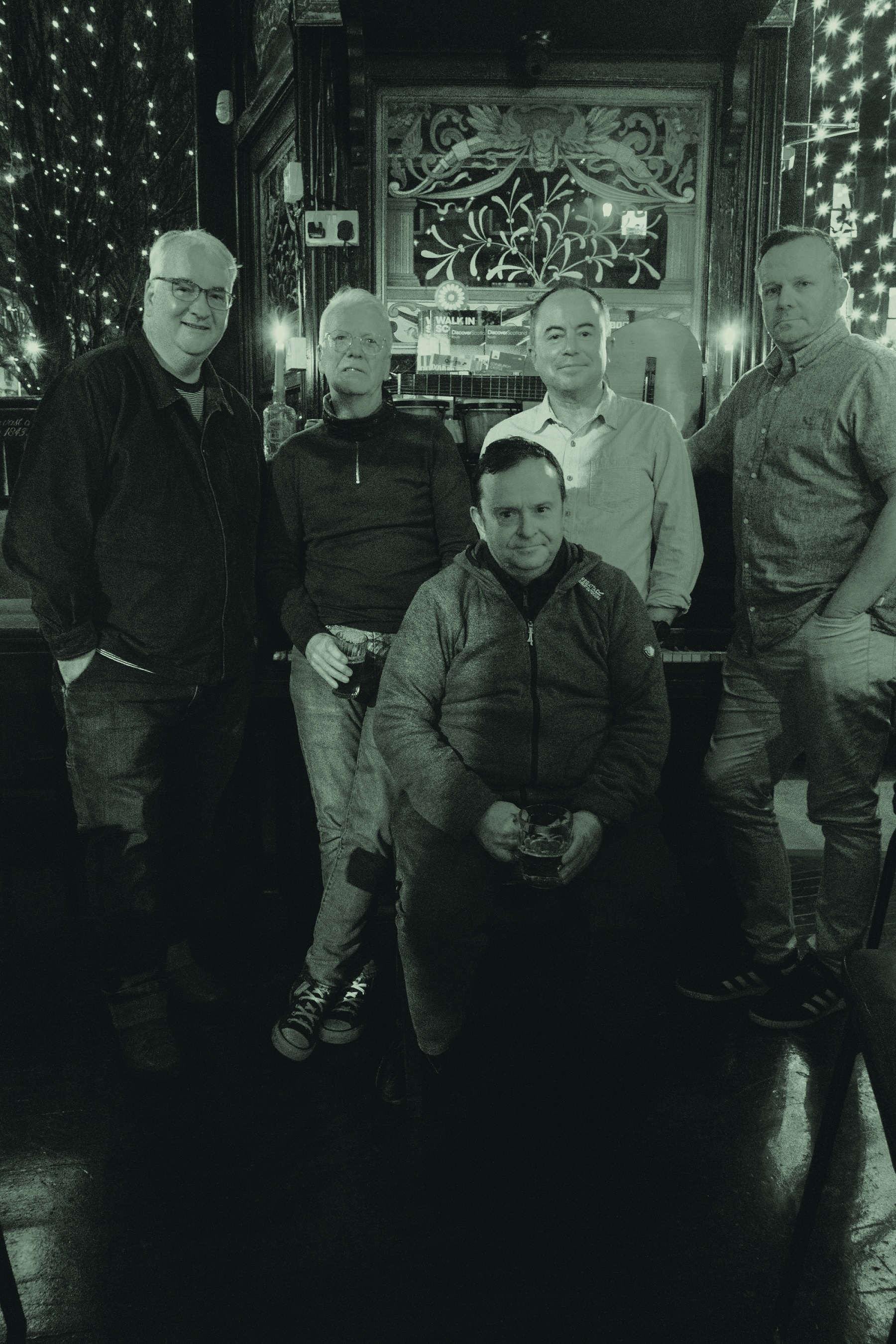 1 September 2022
One of the most prolific bands on the late lamented Sarah Records, The Orchids new album is their first since 2014. It's as if all the melody and all the heartfelt sentiment of those earlier releases has been distilled into one beautiful new recording.
A lot of the new songs were first heard at the UK's Preston PopFest in 2021. This was the first time The Orchids and a lot of other great bands were able to play in public after pandemic restrictions were lifted. Hearing The Orchids' new songs for the first time, the audience were moved: it was incredible that such wonderful new material had been composed in the darkest days of lockdown. There was reason to feel hope! Rob and Amelia of Skep Wax Records were in the audience that day and knew that these were songs they really wanted to release.
'Dreaming Kind' confronts a world that sometimes feels like it's spinning darkly out of control but, rather than rage, it offers up kindness, idealism, love and a refusal to abandon its sweet harmonies and infectious melody.
There are regrets expressed – 'This Boy Is A Mess' is an honest confession of weakness. But even though the lyric is humble the instrumentation is glorious and rich. It's as if all the strength and creative energy flows from that honesty and modesty.
'I Never Thought I Was Clever' is another beautiful confession. It holds you slowly and steadily in its gaze, the rhythm holding you in place, looks you in the eye and hands over its truth. And then you are rewarded with a swooning chorus, sweeping you up in waves of emotion.
The first track 'Didn't We Love You' is a perfect pop song, and here, subtly and understatedly, The Orchids political anger is expressed: 'I'm glad I'm not like you', Hackett sings – and immediately we think of a whole host of liars, frauds and chancers who've got their hands on to the levers of power, taking the world into dark and dangerous place. The great thing about 'Didn't We Love You' is that it makes you confident these people will pass: they won't be there for ever, and a better world is still possible.
'Echos', another perfect pop song, has a sub-title: 'Have Hope'. It sums up a lot about the whole album, and The Orchids' priorities generally. Identify the bad: overcome it, and then celebrate the good – with a beautiful pop song.
The album is released on CD and digitally 2nd September. A limited edition vinyl LP version is available for pre-order now, and will arrive in October. Bandcamp orders will be delivered from the US, so the postage costs are not outrageous!
The Orchids also appear on 'Under The Bridge', the compilation of new songs by ex-Sarah bands, released by Skep Wax earlier this year.
The Orchids will be playing live shows in October 2022.
Website
Facebook
Bandcamp
Twitter/Instagram: @skepwax