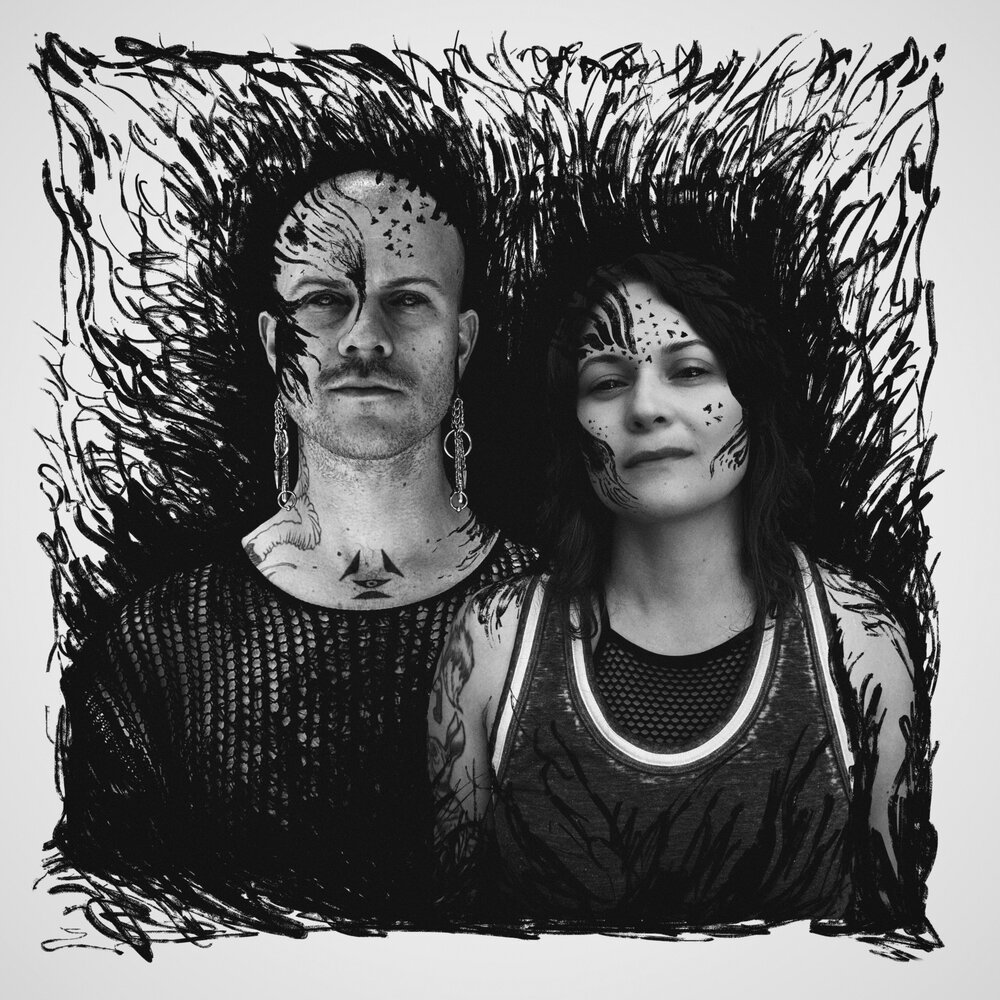 5 November 2021
Body Unltd – Photo Credit: Body Unltd
The first release from Body Unltd, Genevieve EP, is a journey in spiritual awakening, social-construct untethering, and discovering sexual self-assurance.
The ecstatic new queer electro-noir collaboration between Irene Barber (Dust Moth, Erik Blood) and Vox (Vox Mod, Lazer Kitty, Exohxo), Body Unltd's debut comes out November 12th.
Big Takeover is pleased to host the premiere of the atmospheric and melodic EP today in its entirety, a week before its official release.
Body Unltd have created six magnificent songs, each a blooming, brooding constellation that should thrill live as well. Genevieve features Barber's romantic vocals and guitars and Vox's resplendent electronics, all steeped in what they call, "big moon energy."
Barber is based in Seattle and Vox now lives in Los Angeles, and they recorded the six new meta musings in their respective homes, and then brought them to renowned producer Matt Bayles (Minus the Bear, Pearl Jam, Botch) in Red Room Studios in Seattle.
At their outset, Vox created the six instrumentals in 48-hours and shared the tracks with Irene in the winter of 2020, who wrote to a song per week until each felt finished with generous guitar riffs, shrieking synths, popping percussion, and vocals like the stretched stars just before hyperspace.
Standouts include the EP opener "Coasts," a restless and sparkling mash-up of glittering synth-pop and shadowier post-punk with stark male vocals and alluring female vocals striking a perfect balance.
Swooping, soaring "Helluva Light" continues the relentless up-tempo dance pop beats, while lead single "Pathway" is a sinuous and darkly beguiling delight.
EP ender "Arrival" is a John Carpenter-esque "icy New Waver with picked slivers of synths vying for dominance against a strictly hit drum beat. Dual vocals drape warmly over the cooler instrumentation as it swirls into the atmospheric with glistening guitar lines.
So take a dive upward into a lush midnight rush through mysterious blacklight-lit rooms and dazzling '80s-era dancefloors that will have you spinning right 'round.
The duo will be performing live for the EP's release show on November 18th at Barboza in Seattle.