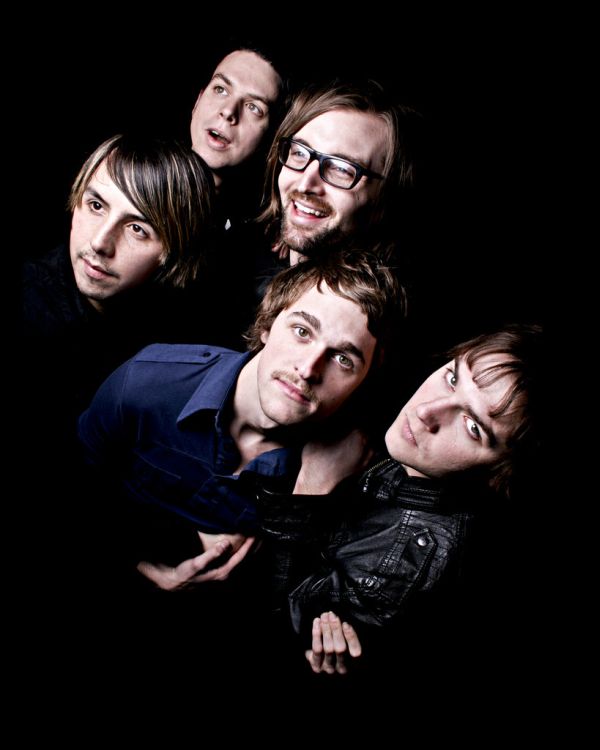 1 June 2020
The Republic Tigers – Photo courtesy of The Republic Tigers; Text Credit: David Haynes
Sometimes, the best albums come when artists get tangled up in legal drama with their record label. Springsteen gave us Darkness on the Edge of Town. Petty made Damn the Torpedoes. And now, The Republic Tigers are back with their previously shelved masterpiece, Mind Over Matter.
Formed in 2005 in Kansas City, Missouri, The Republic Tigers were on top of the world for a little while. In 2008, their song "Buildings & Mountains" was a featured single on iTunes. They played the single live on Letterman in the same year. TV shows such as Chuck, Grey's Anatomy, and Gossip Girl have used their music. In 2012, they announced the release of a new album. But fans have been waiting since then to hear this new music.
After nearly decade-long conversations with their label, the band has been able to regain control of their songs and are finally making Mind Over Matter available, and Big Takeover is pleased to host the premiere of the sleek and catchy LP in its entirety.
Band member Ryan Pinkston relates, "We were just two months out from the release date when it was shelved. This obviously hurt us quite a bit and pretty much took all of our momentum away. We no longer had any financial or promotional support from the label, and now a looming legal gray area attached to the album."
Patient fans and devotees of New Wave '80s music and '90s/'00s dance rock will be relieved to know that this album was worth the wait. With soaring and percolating synth textures, fuzzed-out guitars, and danceable grooves, Mind Over Matter is a celebration of anthemic alternative pop with an alternative rock edge.
While the album as a whole is worth listen after listen, there are some individual songs that truly stand out. Opener "Falco Perigrinus" is reminiscent of that Phoenix or Friendly Fires brand of alternative dance rock, complete with those ascending synth arpeggios. The second track, "Somethin' Fierce," sounds like it's snarling – it's a groove with some teeth. "Manny Feathers" sounds reminiscent of a '70s Fleetwood Mac song put through a mid-2000s filter.
While the grooves and the instrumentation create some very strong summer vibes, what really makes this album something spectacular is the melodies. For instance, the song "Take It Out On Me" has a practically perfect pop melody. It's bittersweet, rising and falling with almost McCartney-esque grace. Likewise, "Kingsly" features a melody that is unexpected. Often with pop songs, it's fairly easy to tell where the melody is going. But the melody for "Kingsly" really features some unexpected moments, especially as it builds into the chorus.
"This is Limbo" is almost disco-driven, and will be sure to have you bopping your head. The staccato synth chords of the "The Missionaries" will have you sneaking around your house like a spy in an '80s action movie. The final track, "Orion," is an absolutely gorgeous finale. It's chord changes are dark, moving from majors into minors with masterful ease. And that's is perfect sum up this album on the whole. The Republic Tigers write pop songs as if it's second nature or a sixth sense. They've mastered the fine art of a pop melody.
Pinkston gives some details about the creation of the album, revealing, "[It] took us about two to three years to write. We probably went through about 30 to 40 different demo songs before we landed on the final album tracks. We're always looking to make tracks that feel pretty different from each other, while having the ability to live together in an album form – Always looking for stylistic dynamics throughout rather than too similar of a vibe all the way though."
There's also more to come from The Republic Tigers, with Pinkston stating, "Our next move is to start writing some new tracks and also to finish up some old demos – Hoping to get a few more tracks out this year."
It must have been difficult to sit on this album for nearly a decade. Mind Over Matter is too damn good to be permanently rotting on some record label's hard drive. Legal trouble is never easy, especially for young artists trying to regain control of their music. Celebrate The Republic Tigers' victory by listening to this full-album stream of Mind Over Matter below: