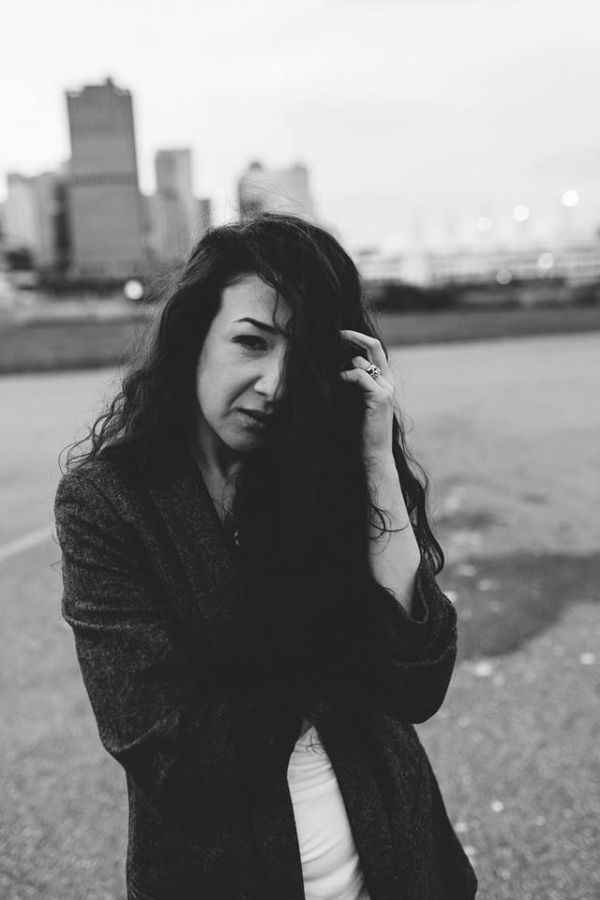 1 November 2018
Elza – Photo Credit: Dani Louise at DLR Photography
Canadian solo artist Elza is a true maverick spirit who writes and produces all her own work, and isn't afraid to venture into the unknown to seek wisdom and sonic communion. Her music is smart, dark (and light), and deeply introspective; highly recommended for PJ Harvey, Bat For Lashes and Portishead enthusiasts.
Elza's debut album, the boldly titled Nothing's Wrong, arrives today and The Big Takeover is pleased to host its premiere in full. She went through an involved process creating the record to achieve her specific vision for the songs.
She explains, "As a solo artist I write, compose, arrange, and produce all my music. I spent over two years working on this album alone, carefully crafting all the arrangements. When I felt complete with the demos, I traveled to Israel to record the songs with a band and sound engineer and producer Ronen Roth."
Originally from Russia, Elza relocated to Israel as a teenager and discovered her passion for singing and playing guitar. Inspired by various genres, but mainly into '90s alternative acts, she mixes these influences seamlessly with her classical piano training in her arrangements.
She studied audio engineering and sound design while developing her guitar and vocal style, and after a move to Canada, she explored the open mic music scene. In tandem, she also experimented with recording at home and producing demos.
Her musical enrichment came to fruition with her 2014 debut EP titled Glories. She followed the record up with live shows that included a 7-piece band and the release of her first instrumental single, "Clear."
On Nothing's Wrong, Elza captures different sonic textures and moods,setting the compositions of the psyche into physical form. The LP's songs take the listener on a deeply personal and intimate journey with Elza as she unveils varied aspects of her haunting harmonies, shadowy rhythms, dark to brighter melodies, and tumultuous thoughts.
With Elza's captivating new album, she's now standing on the threshold leading to more discoveries, about herself and about her listeners who take the next step with her into the unknown…
Also check out Elza's latest two videos:
Website
Facebook
Twitter
Instagram
YouTube
Bandcamp
Spotify
SoundCloud
comments powered by