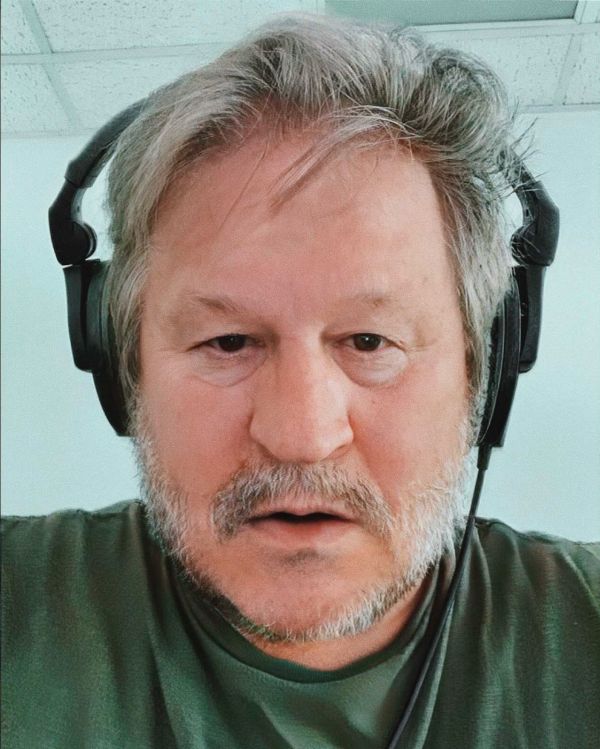 19 February 2021
Scott Robert Allen – Photo courtesy of Scott Robert Allen
After a nearly decade-long hiatus from the music business, Scott Robert Allen, has written and recorded his debut album, Scott Robert Allen, which will be released digitally on February 26th.
Big Takeover is pleased to host the premiere of the full LP, a week ahead of its release date.
"It was a surprising pleasure to be able to find love in music again because I honestly never expected to write music again," reveals Allen, who spent much of the '00s breaking ground on the international indie rock stage as a member of Red Shirt Brigade and Thunderbirds Are Now!.
"After picking up an instrument for the first time after almost a decade things finally got exciting. While everyone is adapting to life in the pandemic differently, and I don't want to undermine anyone's hardship if that is their experience, given the opportunity of time I was able to separate my brain from the daily norms and record something that became a solo album."
Scott Robert Allen was written, recorded, performed, and produced by Allen and mastered by Ryan Weber (The Promise Ring, Eric & Magill, Camden). It includes contributions from a variety of collaborators, from his wife, Heather Sager Allen, who co-wrote some lyrics and offered backing vocals along with step-son Sebastian Willard, to songwriters and musicians who are celebrated in their own right.
Allen's comrades include Fred Thomas (Saturday Looks Good To Me), Ryan Allen (Thunderbirds Are Now!, Extra Arms), Eric Osterman (Eric & Magill and Camden), Arun Bali (Saves The Day), Scott Mason, Chris Hatfield (Love Axe), and Trevor Naud (Zoos of Berlin, Red Shirt Brigade).
From reflective, heartbeat-led symphonic piano ballad (and aptly titled) "Here Comes Our Family" and noisy punk rock blaster "Revisions" to peppily surreal, jazz-inflected popper "New Plans" and New Wave grinder "On Your Wrist is an Open Heart," Allen explores various genres while keeping his lyrics heartfelt and personal.
"After Thunderbirds, I became pretty jaded with the whole idea of making music. I found new life in video production and eventually became a husband and stepfather," Allen relates. "Family is what I'm most passionate about, and in the case of writing new music, it's [interwoven] lyrically into these songs."
"The people that played on this are mostly old friends of the past musical run-ins and endeavors," he recalls. "Collaborating with people I like as people came to mind as I thought about these songs and what might be a good fit for the song."
Allen is vocal about his pride in the effort."The music is different from what people may have known of me in the past. It was an experiment. I let whatever was happening in the song come out and be whatever it has now become. I didn't want to be held to any genre, but collectively I think these songs work together."