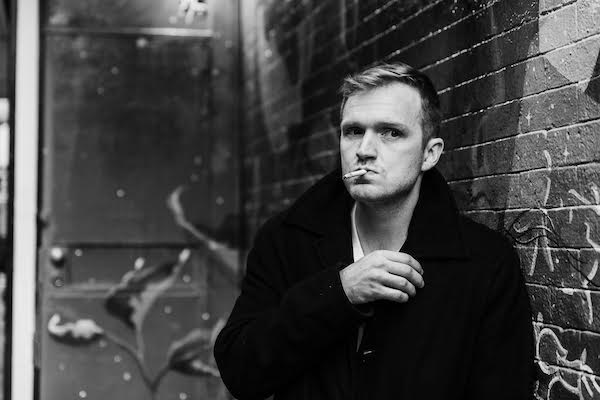 27 January 2022
Brian Michael Henry – Photo Credit: JP Lor at Shoott Photography
When one thinks of horror movies, there are a few things that immediately come to mind — vampires, ghosts, knives, and blood-curdling screams. But for Brian Michael Henry, the genre carries with it a powerful romance, an outsider's perspective on love and a profound sense of longing.
To explore the genre's romantic facets, Henry created his latest EP, The Horror! The Horror!, a five-track collection of New Wave-inspired alt-pop tracks that examine love and desire from the perspective of classic horror characters.
Throughout The Horror! The Horror!, Henry examines the humanity of monsters and the monstrosity of humans atop pulsing layers of cold electronic production that call to mind both John Carpenter's signature synth scores and modern darkwave artists like Cold Cave in equal measure. Henry's vocals, however, are reminiscent of Stephin Merritt's signature croon and lend a notable warmth to each song, creating a more three-dimensional portrait of his characters and heightening the emotional resonance of the EP.
Although Henry's background is in musical theater, his songwriting prowess and synth-heavy instrumentation throughout The Horror! The Horror! eschews any acute Broadway sensibility in favor of New Wave and post-punk influence, a recent development in Henry's tenure as a writer and performer.
"I used to hate the sound of synthesizers so much," Henry told the Big Takeover. "But as I've gotten older and listened to more synth music and film scores, it's something I've grown to love. I don't think these songs sound like a horror soundtrack, musically, but I wanted to capture some of those textures that synths provide."
Check out the Big Takeover's exclusive premiere of Henry's The Horror! The Horror! EP:
Brian Michael Henry links:
Instagram
Facebook
Website
LinkTree