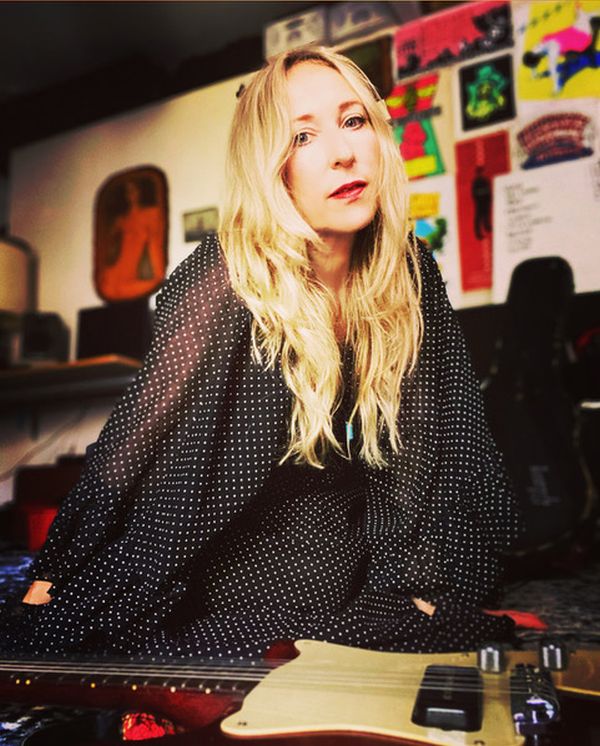 4 December 2020
Tamar Berk – Photo courtesy of Tamar Berk
Tamar Berk has been kicking around bands for years now, making a name for herself in a slew of Chicago power pop bands with releases on Kill Rock Stars and other notable labels, before heading West to Portland, and settling in San Diego. Now, she's taking her years of experience and channeling them into her solo debut, The Restless Dreams of Youth, where she looks back and confronts the feelings that just won't fade.
Today, Big Takeover is excited to share the video for lead single "Shadow Clues," a hypnotic, driving song that begins with hushed acoustic guitars and explodes into a widescreen, alt rock anthem.
Berk's vocals are the key ingredient here, her staccato verse becoming layered with ethereal harmonies that are so intoxicating, you have to listen just one more time to make sure you caught everything.
The video was shot in San Diego's La Jolla Cove, and finds Berk making her way up the famous Sunny Jim Cave's intimidating staircase, her assent watermarked with dimly lit studio footage, and an abundance of Fender amplifiers. It's a fitting backdrop for a song that pulls from Plato's cave allegory, the introspective lyrics wondering if we can ever truly understand another's experience.
On the single and video, Berk reveals, "The first single off of the upcoming album is "Shadow Clues," a dark, acoustic riff-driven song inspired by Plato's allegory of the cave. I kinda got stuck on the idea that shadows could reveal our true feelings and what we might really be thinking. I often misread others because I tend to bring along my baggage and insecurities which often affects my perception. And when it comes to long-term relationships, you might sometimes only have the silence and the shadows left to help you navigate tough situations."
"I really wanted that vibe to come across in the video so I filmed some of the footage in my bedroom and studio where I could control the light and shadow, and then me and my friends went to the La Jolla Cove in San Diego to film the rest. We went to the famous Sunny Jim's Sea Cave and filmed in the damp and eerie stairway that led further and further down until it opened up into the open sea. It felt like the perfect place to cast strange and beautiful shadows. It was incredibly beautiful and we had the best time! There are 144 stairs each way so needless to say, we were dying. But it was so worth it."
The propulsive single is a captivating glance into Berk's first solo excursion, a record that's been years in the making. If "Shadow Clues" is any indication, the rest of this album is sure to be one of 2021's most exciting releases, a year we just can't wait to get to.