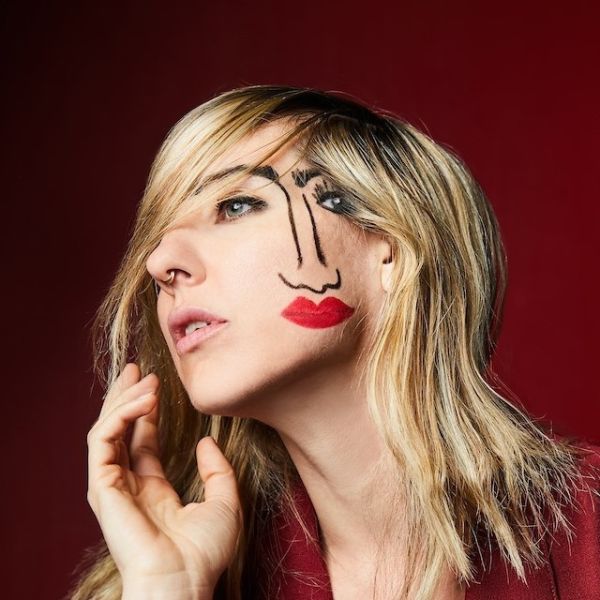 31 December 2019
Katie Burden – Photo Credit: Anna Azarov
"Art makes me less afraid to feel and also less alone."
Katie Burden's stylized atmospheric rock/pop sonics and shamanistic delivery often conjure up the ghost of Jim Morrison but in a modern context, falls somewhere between Bat for Lashes and Joan as Police Woman.
After being raised in a small town in Colorado, Burden spent her formative years bouncing around NYC and later San Francisco. In 2012 she moved to LA and after attending a meditation retreat, she fell in with a group of blue chip musicians including drummer/producer Norm Block (Mark Lanegan, Jennylee of Warpaint and Plexi) and guitarist Jen Turner of Here We Go Magic and Explanation Pony.
Burden happened to have hundreds of song sketches recorded as voice memos on her phone, and after she played them for her new friends there was no looking back. Block stepped into the role of producer while Turner helped flesh out the recordings that became Burden's debut EP, My Blind Eye.
After promoting that EP, Burden felt the lure of the studio and she began working on new music, again at Block's Happy Ending Studios in Silverlake, with her tightly knit band of collaborators.
The dark and moody undercurrents of the material called for Burden to dig deep into her emotional well, which produced her 2018 debut album, the acclaimed Strange Moon.
Now Burden is returning with a follow-up EP titled Edge of Sleep, to be released this March via Cautionary Tail.
An atmospherically surreal and emotively raw video for the title track bowed in mid-December. The clip was directed by the creative Audrey Ellis Fox, who is known for her performance (acting, singing) and directorial skills.