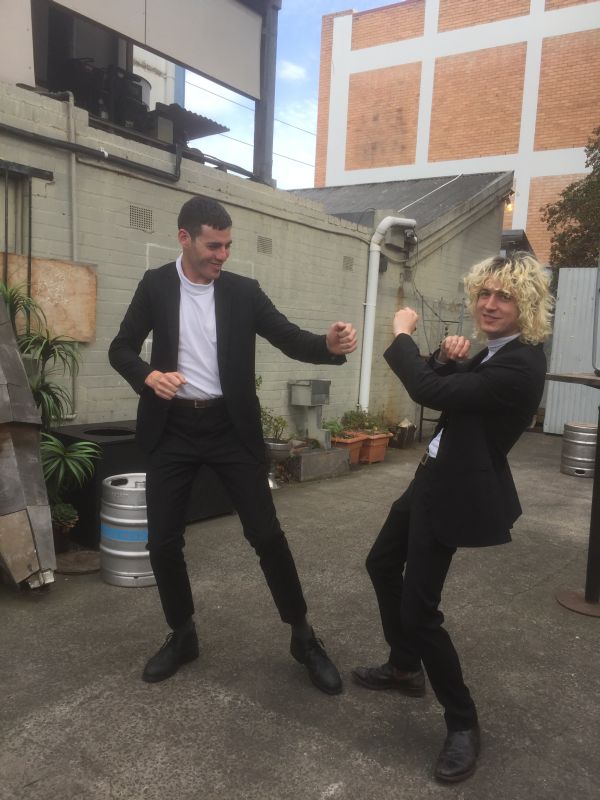 25 April 2019
Snowy and Zac of No Local (and The Ocean Party) – Photo courtesy of Emotional Response
Stewart Anderson and Jen Turrell of Emotional Response Records (and Boyracer, among other bands) have released the debut album, and sadly, the last album The End Again by Australian duo No Local. The act is comprised of Snowy and Zac from Aussie favorites The Ocean Party.
Zac tragically passed away last year as The Ocean Party were in the midst of gearing up to release their 8th studio album, The Oddfellows' Hall,which arrived in November 2018. The band also released a Zac-centered EP titled Nothing Grows in mid-March that featured his recent solo work at that time. These records came out through Emotional Response Records as well.
No Local's album The End Again almost didn't see the light of day after Zac's passing, but it was decided that it would be for the best to honor and pay tribute to Zac by releasing his last musical output that he created with Snowy.
The Ocean Party's reflective to upbeat type of indie pop is all over this record and Snowy and Zac's musical abilities and passion are on full display.Snowy painted all the sleeves himself and The End Again is a beautiful and fascinating record.
EMOTIONAL RESPONSE Bandcamp
THE OCEAN PARTY Bandcamp