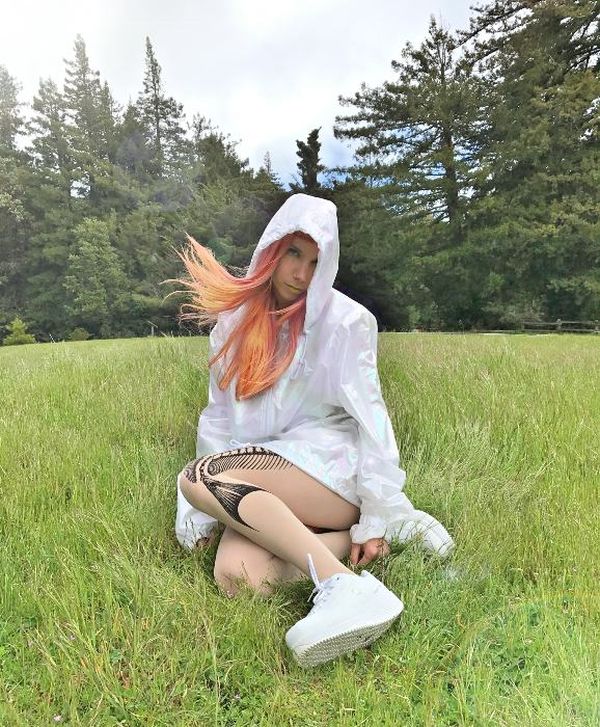 15 March 2019
Terabyte – Photo courtesy of Terabyte
San Francisco electronic artist and producer Terabyte shares her new 4-track EP YES via HiMom Collective in San Fran and by Lo Flux Media in Seattle, WA. YES was written and produced by Terra Maarotz, mixed by Maarotz and Stephen Ryan Tucker (HiMom, Pretty-Handsome), and mastered by Adam Straney at Breakpoint Mastering in Portland.
The EP contains the recently released single "Hackaboy" —a solid pop-rock anthem. New Noise Magazine says:
"—there's a glimmer of soul ripping through the synthetic fluctuations. With a colorful, dazzling video to go along."
"Nobody Else" follows her buoyant dance single "Cold Shoulder", and is a galactic downtempo, dream-hop track that has been featured in playlists worldwide. "Wreck U", the final track on the EP is a chill-wave dreamscape and perfect closer to Terabyte's new release.
Terabyte is originally from Kallispell, Montana, and a world traveler who has made India, Trinidad, Tobago, and myriad locations across the globe, her home at one time or another. She dreams constantly about being in different places all of the time.
Being inspired by the idea of possession, whether it be by machine, alien, or spirit, the idea that there is something much bigger than us out there, something that may be controlling our destinies and our behaviors, either directly, or indirectly is of much interest to her and a common theme throughout her music.
The emotional value she derives from dreams and the dreamscape mood is what inspires her, alongside the complexity of real life. Many dreams have key visual elements with deep emotions attached, and this is the realm she enjoys —experiencing her realities and creating a sonic world with her dreams.
YES was written, produced, and performed by Terabyte (Terra Marotz) of San Francisco, CA.
Spotify
Smart URL
Website
Bandcamp
SoundCloud
Instagram
Facebook
Twitter