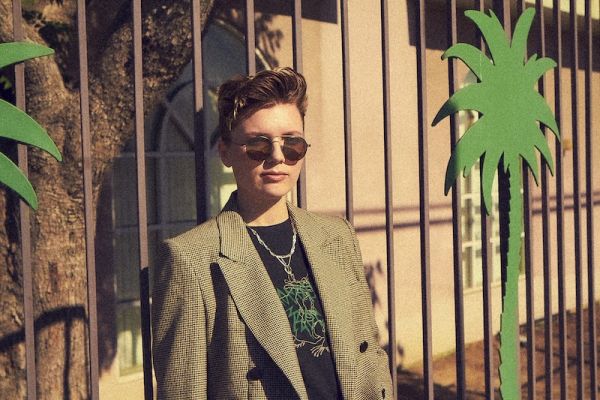 21 May 2020
NAT – Photo courtesy of NAT
LA-based up 'n' coming indie electronic/pop artist NAT just dropped her engaging latest single "Escape" on May 15th, which features guest vocals from singer Jack Merucci.
The effervescent "Escape" is a buoyant track that swims in bright, but warm phasing electronics, crisp percussion, and a lightly peppy beat.
NAT and Merucci both sing dreamily on the electro-pop number in hopeful, yet wistful tones. Uplifting lyrics dive into the joys of escaping into love.
Going into the meaning of "Escape," NAT reveals, ""Escape" holds a double meaning for me. On surface level, it literally chronicles nights with my girlfriend when we'd decide to escape from a party because we prefer to be with each other sober and alone."
"The second meaning is more important to me, however: I had been caught up in toxic, demeaning relationships, and this new person in my life showed me that I deserved more. She became my escape."
NAT is actively involved in LGBTQ+ issues and uses her music and lyrics and one pathway towards adding positivity to the world and a higher profile for LGBTQ+ rights.
"Escape" follows up the sparkling "Hold Me Close" single, with both showcases a rising indie electronic pop talent.