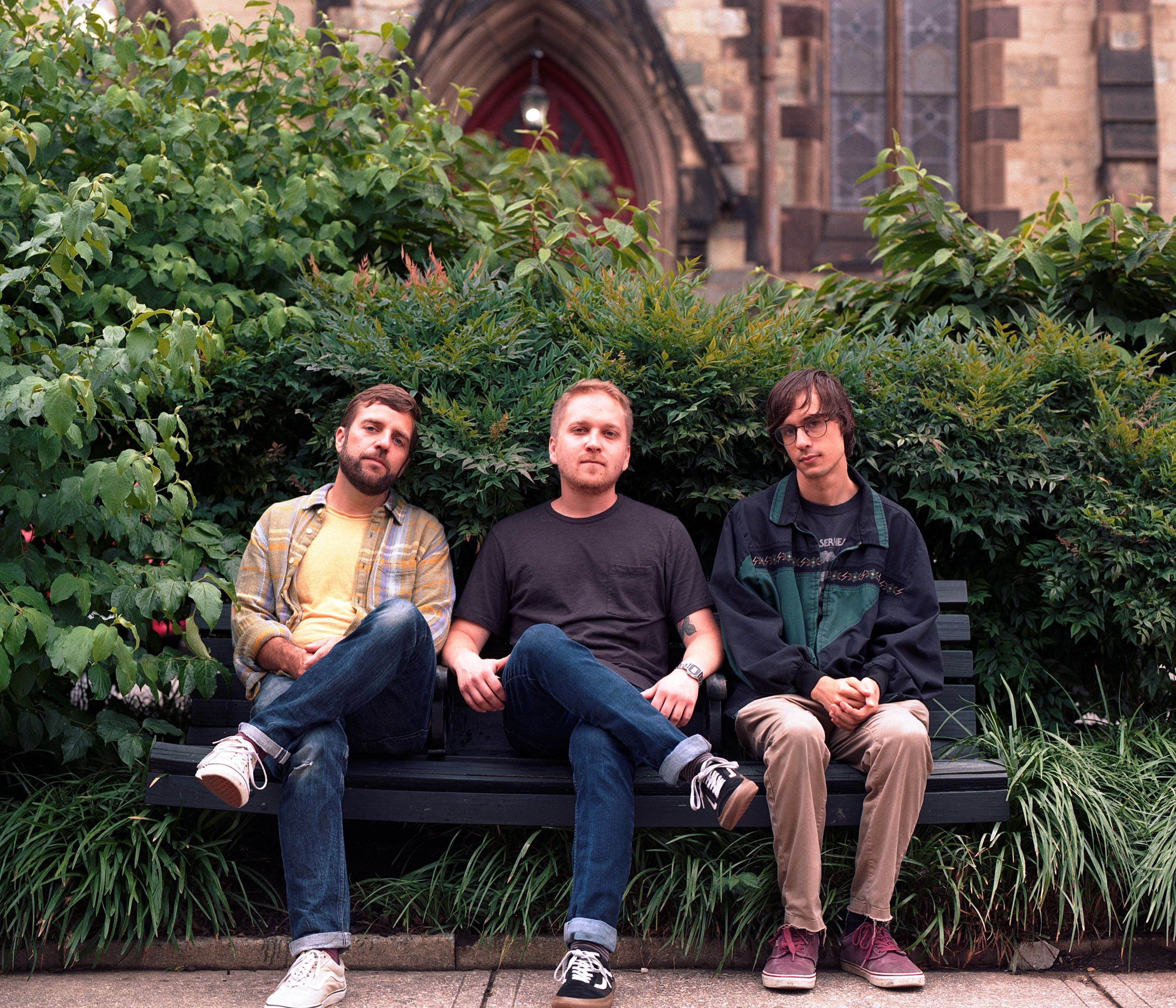 19 September 2022
Photo Credit: Micah E. Wood
Breezing in from Baltimore, newly formed trio Thee Windows have announced their debut album 'Margin of Error' — set to arrive on October 14th.
Today they've unlatched the LP's opening track and lead single "40 Degrees of Separation", a parachute of indie rock that lands near Pavement, Built To Spill, and Broken Social Scene. Led by guitarist and vocalist Dustin O'Keefe, he's joined by bassist Keegan Gore, and drummer Chris Birch (of the Varsity Records signed math-rock quartet The Junior Varsity).
"This song is like 'Changes in Latitude, Changes in Attitude' but in reverse — going north and getting bummed out", says O'Keefe. "I like that '40 Degrees' can be interpreted in Celsius or Fahrenheit, but the truth is that I'd just moved to Baltimore and the colder weather gave me weird rose-colored glasses kind of nostalgia for the people and traditions I left in New Orleans. I think there's some climate change anxiety in there too. If you listen closely to the end, you can hear field recordings of two different cicada populations, hundreds of miles apart."
Thee Windows originally began as O'Keefe's bedroom project Dusty Tupelo in south Louisiana — where he played in various bands throughout the 2010s — before moving to Maryland in 2018. That's where he met Gore and Birch, who jumped aboard and added a certain edge to the music that was missing before. As we hear on "40 Degrees of Separation", the sound has morphed from drum-machine and synth based experimentation into straight up indie rock with shades of shoegaze and post-punk.
Exclusively premiering with The Big Takeover, enjoy the group's first single below: