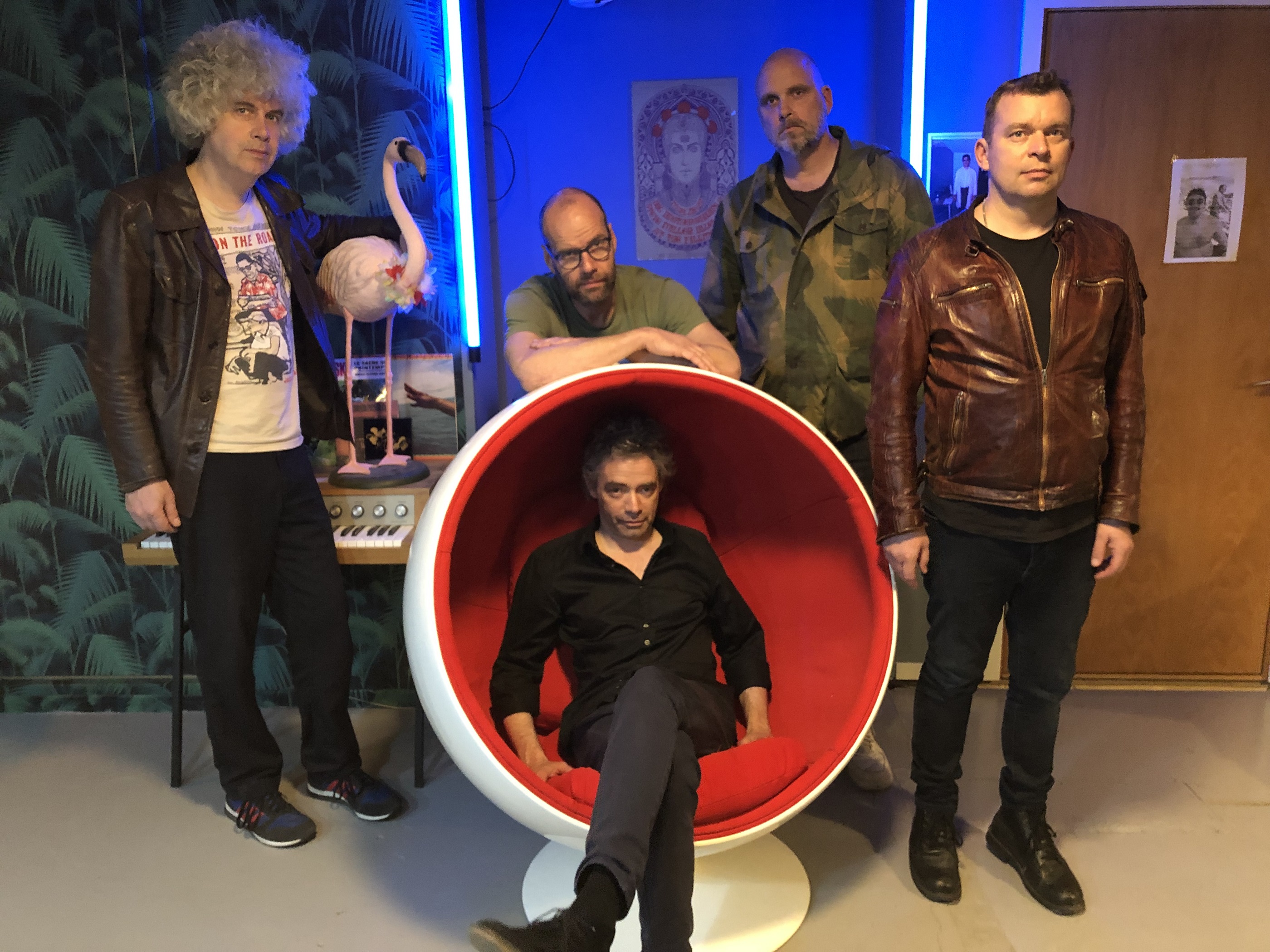 17 September 2022
Photo Credit: Alexander Pierre
It's been a long and delayed recording, but now Stellan Wahlström Drift Band is back with their new and fifth album As real as in a dream, which was just released September 16th. The new recordings were made with the full band together in the studio, recorded straight on to tape, using plenty of vintage equipment found at Örnsbergs Musikstudio in Stockholm. It's been a few years since the previous one Hotel Continental came, an album followed by gigs in New York with Billy Ficca (Television) and Jason Victor (Dream Syndicate) joining the band.
The new album is a diverse collection of songs, ranging from glam rock piano ballads, via psychedelic folk-rock, to the guitar overload of the opening track and first single Into the light. The title track is an epic folk-rock song with the band on top of their game. Parts of the song was written by Wahlström in Venice a couple of years ago and the video, premiered here at The Big Takeover, was filmed there during this summer. It taps into some of the themes of the album, cinematic lyrics that echo an era when more time was spent staying in and being inspired by mythical cities around the globe. Apart from Venice, we're also taken to Tangier, to the backstreets of Wahlström's hometown Stockholm, as well as a return to New York.
Stellan Wahlström was previously in the garage rock band The Wylde Mammoths, touring Europe and the US and releasing records on the legendary Crypt Records label. He subsequently left the garage, and his first solo album Time leaves you behind was recorded during his time in New York. With his Drift Band he is now doing their own brand of modern big city folk-rock.
Alexander Pierre (who worked with Jenny Wilson and Nicole Sabouné) did the recordings and the band in the studio consisted of Johan Werner (piano, Fender Rhodes, organ and mellotron), Mats Grönmark (lead guitar and lap steel), Johan Adelman & Christian Sandell (bass), Johan Svahn (drums) and Stellan Wahlström (vocals and guitars). Some extra spice was added by Latvian Radio's Patric Westöö who guested on backing vocals and Ylva Ceder who played English horn. The mixing was done by Alexander Pierre and Patrick Derivaz (who worked with Television, John Cale and Luna) in New York.
website
bandcamp
hearnow
facebook
spotify