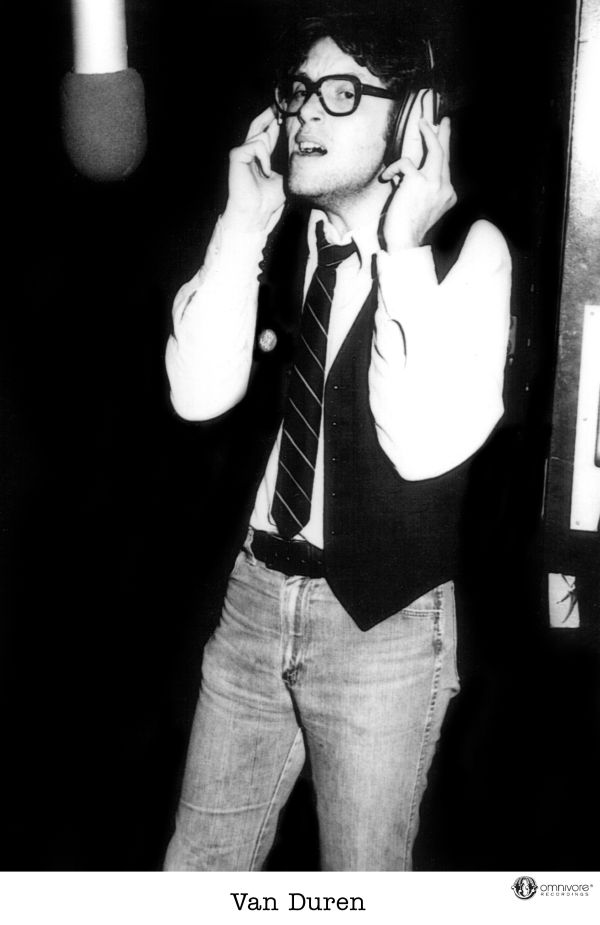 17 December 2018
Van Duren – Photo courtesy of Omnivore Recordings
Van Duren, an under-the-radar Memphis power-pop auteur (a contemporary of Alex Chilton and Big Star) gets the recognition he deserves four decades after his musical output in the 1970s with the the original documentary film Waiting: The Van Duren Story, which will be released in 2019.
The film's soundtrack is being put out by Omnivore Recordings on February 1st. The LP places Van Duren where he's belonged all along – in the record racks (and digitally) for music lovers to discover.
In the '70s Van Duren was managed and produced by Andrew Loog Oldham (Rolling Stones) and made a debut album, titled Are You Serious?, that had some people comparing him to Paul McCartney. He also was in the post-Big Star band Baker Street Regulars with Chris Bell and Jody Stephens.
Although he didn't break through with Are You Serious?, and a second album, Idiot Optimism, recorded in 1979 and shelved (eventually released in 1999), Van Duren continued making music. With his band, Good Question, he had a regional hit with the song "Jane".
Forty years later and a world away, two Australians,Wade Jackson and Greg Carey, came across Van Duren's lost album, fell in love with the music and set out to discover what went wrong. They tracked Van Duren down on Facebook and despite having never picked up a movie camera, they journeyed to the U.S. to meet Van Duren and tell his story.
Van Duren's lost career is a parable of the trials and tribulations of the music industry — an industry that leaves countless broken dreamers behind in its wake. Waiting: The Van Duren Story is a love letter to the artist and his music that should have helped define a generation.
Van Duren reveals, "Their plan was to film a documentary about this music and by association, who the hell I am. Now, more than two years later, the film has reached fruition and touched off several other projects related to my life's work: music. I am more than a little stunned by it all."
"We now have an association with the legendary Omnivore Recordings with plans to reissue some of my work. This will include rare tracks previously unreleased. This is such a beautiful turn of events, and it is an honor to be associated with such a fine label. I am excited and humbled most by the attention this music will receive now, 43 years after it all began at Ardent Studios in a town called Memphis."
The Big Takeover is honored to host the premiere of the previously unissued track "Andy, Please" from the Waiting: The Van Duren Story original documentary soundtrack. The credits list Van Duren as Duren Stephens for this song.
"Andy, Please" is a dynamic power-pop/rock storyteller ("Andy, please. Anyone can see she's breakin' your heart in two.") that shines with sweet melodicism, Van Duren's warm, yet wistful vocals, and brisk, bustling instrumentation that includes a grittier electric guitar line that is unleashed at the end of the song.
Purchase the soundtrack HERE