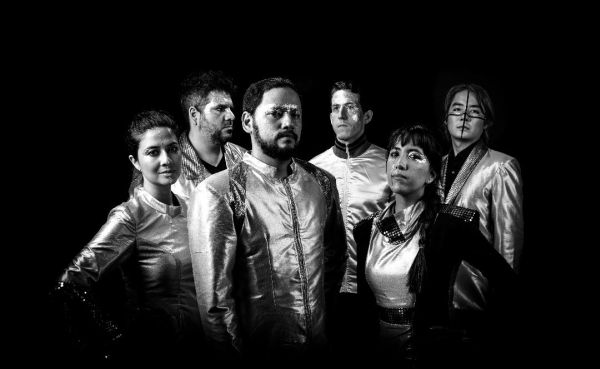 7 March 2019
Astronaut Project – Photo Credit: Ricardo Zegarra Kawahara; Photo Editor: Rodrigo Loayza
Astronaut Project is one of the most exciting Peruvian electronic/synth-pop bands currently active and they are back with the announcement that they will be releasing their third album in the near future.
Ahead of Astronaut Project's new LP is the arrival of the band's second single, "Forever", which officially drops March 8th and will be available on all digital platforms including Spotify, iTunes, Amazon, and Deezer, The track will be accompanied by an animated lyric video that will be able to be seen via the band's YouTube channel.
The Big Takeover is highly pleased to host the premiere of "Forever" before its official launch. The hybrid track starts off slowly with subdued vocals and delicately plucked synths notes. Soon, however, rapidly percolating electronic notes and a smacked drum beat materialize, along with burgeoning synths lines.
And then quite suddenly and unexpectedly "Forever" bursts into the roaring flames of rock guitar burn and exclaimed vocals, ending the track in a cathartic blaze of glory.
Alberto Zegarra, the singer of Astronaut Project, divulges, ""Forever" is a loop of sensations in a world of dreams, a song that musically reflects the spirit and essence of the band since its beginnings to nowadays."
Likewise, the official video for "Forever", which was directed by filmmaker and advertiser Hernán Velit, will premiere on March 22nd, along by many remixes that will be available in digital format on that day.
Website
Facebook
Twitter
Instagram
YouTube
Soundcloud