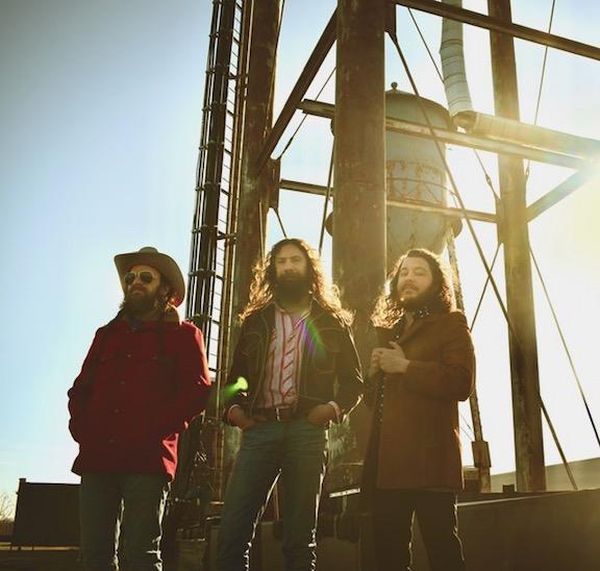 21 October 2021
Handsome Jack – Photo Credit: Lisa Bobowicz
With upcoming album Get Humble Handsome Jack digs again into the classic American musical lexicon (blues, soul, country, rock 'n' roll) to craft a timeless rock compositions ideal for house and block parties.
Get Humble is packed with soulful vocals, swampy guitars, countrified rock, and West Coast vocal harmonies. This is, without question, their most accomplished album to date.
Big Takeover is pleased to host the premiere of the LP's heartfelt and socially relevant title track "Get Humble."
The soulful Americana track kicks off with a laid-back drum-led pace, but the main and backing vocal harmonies resonate vibrantly – with hope and determination – amid an old-gold pattern of banjo pluck, shadowing bass line, and sporadic tambourine ricochet.
Frontman Jamison Passuite sheds more light on the track, stating, "We had plans to record the album in Toronto that were delayed when the pandemic first hit and the border was closed. Once we realized the border was going to be closed indefinitely we made new plans for recording, which gave us a little more time to write, and that's where "Get Humble" came from."
"So it's a response to all the madness that was going on then and still is now. If only we could all step back and see things from other perspectives and remind ourselves, like it or not, we're all here in this together and we all want and need the same damn things as humans."
"A really simple three-chord gospel melody I had recorded on my voice memos late one night had the perfect vibe for the message."
Handsome Jack's new album Get Humble will be available October 29th on limited edition vinyl, CD, and digital/streaming platforms via Alive Naturalsound Records.
Order the limited splatter vinyl HERE
HANDSOME JACK TOUR DATES
November 12 Buffalo NY – Town Ballroom
December 3 Cleveland OH – Beachland Ballroom
December 4 Fort Wayne, IN – O'Sullivan's
December 5 Chicago, IL – Reggie's
December 13 Boston, MA
December 14 New York, NY
December 16 Providence, RI – Nick A Nees
December 17 Philadelphia, PA – The Fire
December 18 Albany, NY – Parish Public House
December 19 Syracuse, NY – Al's Wine & Whiskey