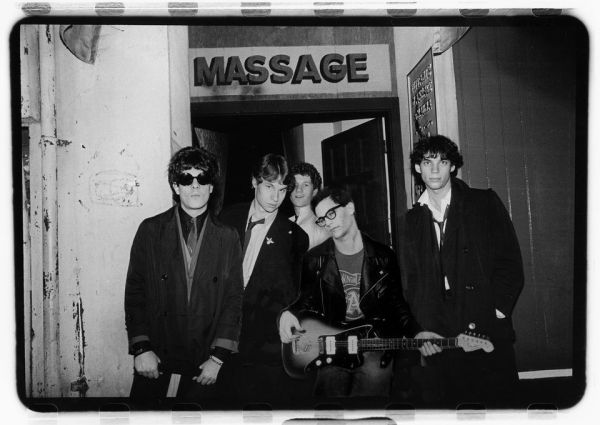 29 October 2020
The Readymades – Photo courtesy of The Readymades
San Francisco-located record label Liberation Hall has taken up the mantle of reissuing a series of records from acclaimed 415 Records. Liberation Hall's aim is to keep the spirit of the original Rhino Records alive by reissuing interesting and rare CD, vinyl, and video formats of music and other output from heritage artists.
Initial releases originally from 415 Records include the multi-artist Disturbing the Peace compilation, plus expanded reissues from SVT, Uptones, The Readymades, and Pop-O-Pies.
415 Records was instrumental in forging San Francisco's musical identity at the dawning of the New Wave era. 415 started with releases from SVT, the Uptones, and Pop-O-Pies, and eventually broke through to the mainstream with latter-day signings like Romeo Void, Translator, and Red Rockers.
Liberation Hall has commenced reissuing 415's indie (pre- Columbia Records distribution) titles beginning on October 9th with the Disturbing the Peace compilation, and followed by SVT's No Regrets and the Uptones' Get Outta My Way on November 6th, and finally the Readymades' San Francisco 1978: Mostly Live and Pop-O-Pies' The White EP (plus bonus tracks) on December 11th.
Liberation Hall president/COO (and Rhino alumnus) Arny Schorr says, "When the opportunity was presented to bring 415 Records back into the market, to generate new exposure for the artists and their music, we jumped at the opportunity. Label founders Howie Klein and Chris Knab had a great eye for talent and the music holds up incredibly well."
Klein notes, "415 Records started as a labor of love (and fun) for both Chris and myself. We never thought of it as a way to make any money, just as a way to get the music in our town out to a wider audience. It was always so thrilling when a programmer in Boston or Michigan or Texas would tell us they were playing one of our songs or that the local indie record store had sold out of our singles and they needed more ASAP. I learned the music business putting records into envelopes and calling people at magazines and radio stations to ask them to listen to our bands. It served me well and I hope it served the musicians and the people who liked their music well too."
Big Takeover is pleased to host the premiere of "Living In the Movies," a previously unreleased bonus track from The Readymades. The live cut comes off of the 17-song San Francisco: Mostly Live album, which will arrive on December 11th via Liberation Hall.
San Francisco's The Readymades were one of the most influential West Coast punk and New Wave bands, and were led by professional photographer and former Avengers bass player Jonathan Postal. They worked with producer Sandy Pearlman (The Clash, Dictators, Blue Öyster Cult) and were courted by John Cale of the Velvet Underground.
"Living In the Movies" is a dynamic indie rock track that weaves in a tantalizing surf guitar riff amid the bass line undertow, zinging organ notes, kinetic drum tumult, cymbals crash, and sprightly dual vocals. Fanciful lyrics dive into the wild intrigue found in the plotlines of various films, giving the number a capricious touch.
Liberation Hall Website
The Readymades Facebook