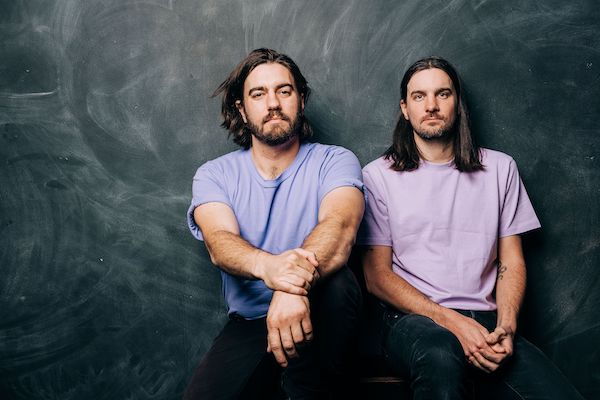 26 January 2022
Wanderers – Photo Credit: Samuel Graves
The new Wanderers EP arrives Friday as the groovy Australian pop duo prepare to return to the United States for SXSW.
The self-titled effort comprises five tracks of soulful and rich guitar-driven music that is a testament to the creative dynamic between bandmates Dusty Lee Stephensen, Matt Birkin and their cast of long-term collaborators and live band. Stephensen writes with an old-soul edge; his lyricism is a masterclass in personal storytelling ("Malibu," '"Nothing in This World").
Today, the Big Takeover has the pleasure to unveil a stream of the EP:
Of the EP release, Wanderers told the Big Takeover: "As 2020 hit, our recording dreams were coming true — we were about to head over to record an album in L.A. at Studio 606, Foo Fighters' HQ. [It's] home of the famous SoundCity desk, responsible for capturing many of our favourite records. All this while set amongst the backdrop of the California coastline, would have been a setting so fitting for our music.
But as the pandemic continued, _"We put those plans on ice, and focused on this EP, capturing some of our most loved tracks from touring and you can see the touches of that plan in the artwork and songs," Wanderers continued. "We threw ourselves into recording at a collection of our favourite Adelaide [Australia] studios: Wildflower, Wundenberg's, the Orchard. So we're excited to have this one out, and gearing up to get on the road and share it with the world."
The release of the Wanderers' EP follows the band's debut U.S. TV performance on Nashville's News 4. They promise that there's more new music coming soon.
Wanderers-related links:
Website
Instagram
Spotify
Facebook