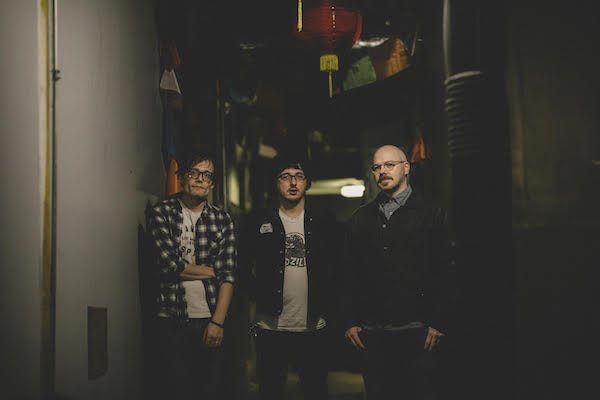 26 January 2022
Feeders – Photo Credit: Jim Vondruska
Chicago's the Feeders released their first LP, Kerchoo, in November on Eccentric Pop Records. Not too long after, the album made the cut on Jack Rabid's list of best records of 2021. The Chicago Reader's Leor Galil called the record one of his five favorite overlooked Chicago releases of 2021, describing it as "lean, scruffy power pop for punks who want to try their hand at ballroom dancing." 
Today, the Feeders are proud to share the video behind the first single from Kerchoo, titled "I'm a Rat":
Singer/guitarist Sam Vicari had a few words to share about the clip:
"This video was basically done as a gift for us by a very close friend of mine," he told the Big Takeover. "When he offered to help with it, I sent him a few little ideas, but we really had no plan at all. A few weeks later, he surprised me and sent me this! It's a group of kids in Russia dancing to our song. It makes me pretty happy whenever I see it."
The Feeders are made up of Vicari, drummer John Perrin (who also plays drums in NRBQ) and bassist Eli Caterer (also of Smoking Popes). The video for "I'm a Rat" was shot by Cottonbro in Saint Petersburg, Russia, as well as edited and directed by P.T.F. at Mucho Films.
Kerchoo is available now on LP via Eccentric Pop Records and streaming everywhere else.
Feeders-related links:
Feeders' website
Feeders' Facebook