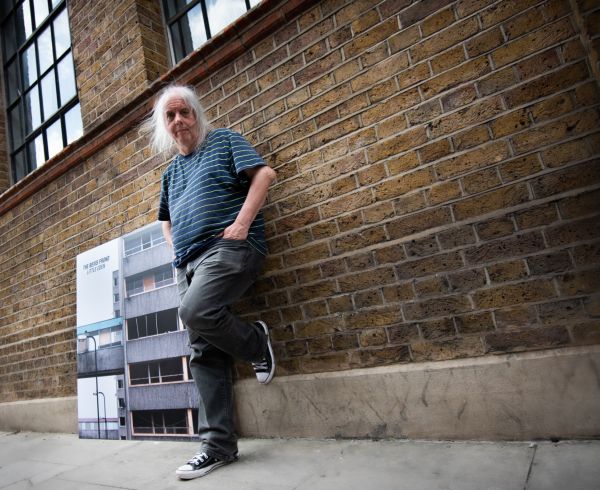 19 August 2021
Nick Saloman of The Bevis Frond – Photo Credit: Anete Lapsa
From the hotly anticipated double album Little Eden from British cult legends The Bevis Frond comes new single "My Own Hollywood," releasing today via Fire Records.
The Bevis Frond, led by guitarist and songwriter extraordinaire Nick Saloman, have ultimately become the UK's leading underground psychedelic rock band.
Their music is an iconoclastic collision of distinctly British psychedelia, space-rock, and grunge, with songs ranging from slow-burning soulful laments to slices of sublime pop genius.
Big Takeover is mighty pleased to host the premiere of "My Own Hollywood," a premier track from the upcoming album.
The standout is a melodic pop gem that perfectly captures the vibe new record and Saloman's accomplished songwriting.
The breezy number flies by with sweeping and gleaming guitar interplay, supple bass line underscore, briskly hit drum beat, and shining cymbals shimmer.
Saloman's wistful vocals match the bittersweet, yet tuneful nature of the engaging song.
Saloman gives some details about "My Own Hollywood," stating, "Sometimes you might feel like you're starring in a blockbuster, everything's going perfectly, you're attractive, heroic and smart. Then you open your eyes, and guess what? You're an extra in your own little movie. You haven't even cast yourself in a starring role. You're not heroic, you're not tragic, you're just the fifth drunk on the left in a bar scene. That's what the song's about."
Released on the band's 35th anniversary, Little Eden is a psychedelically hewn panoramic take on brutalism Britain punctuated with pure pop melodies and beautifully observed English melancholy; like Ray Davies coming down as he muses on the collapse of British tradition and traditionalism.
It rekindles your love of pop-oriented indie rock music – from the harmonies that are oh-so-Teenage Fanclub and Lemonheads, to the grunge and awe of Dinosaur Jr.
Little Eden will be released on September 10th, available on limited edition blue gatefold double vinyl and CD.
Pre-order Little Eden at Fire Records